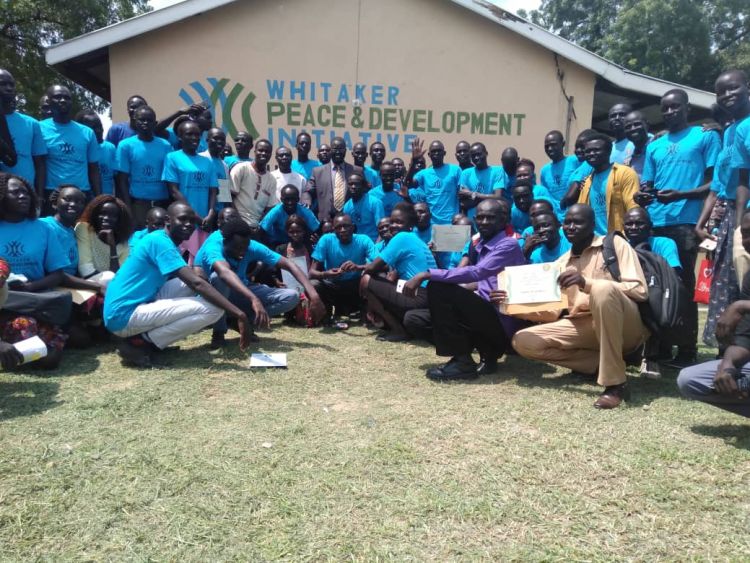 July 10, 2019 – In early June, the Whitaker Peace & Development Initiative (WPDI) certified 207 youth who successfully completed training courses in Peacebuilding and Conflict Resolution Education (CRE), Information and Communications Technology (ICT), and Business and Entrepreneurship at our Community Learning Center in Juba, South Sudan. Each course lasted three months and was designed to help trainees gain civic and vocational skills that will increase their capacity to promote peace or participate in the economic life of the community.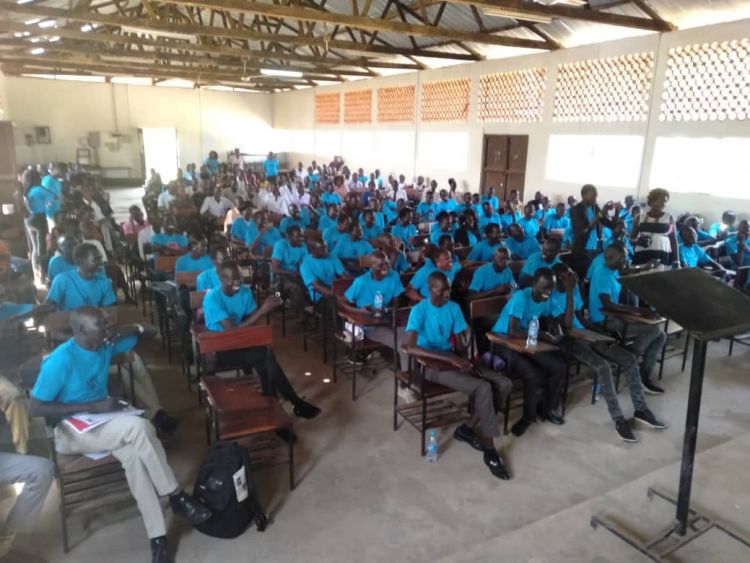 The successful certification of these 207 trainees was another milestone in our efforts to foster peace and sustainable development in South Sudan. Through our flagship program, the Youth Peacemaker Network (YPN), we work to promote peace, resilience, and prosperity in places affected by long-term conflict – South Sudan has been mired in civil war for 40 of the last 60 years – and armed violence. Our work is grounded in the notion that peacebuilding is a grassroots process that must include youth as a key vector of transformative change. Therefore, we continuously seek to empower young men and women from the communities in which we work and free educational courses are a resource designed to help community members develop practical skills to engineer peace and employable skills to achieve economic independence.
The value of youth empowerment for peace and sustainability was acknowledged at the graduation ceremony which was attended by many prominent dignitaries from the South Sudanese government. In his remarks, the Hon. Kuac Wek – the Undersecretary of Culture – thanked WPDI for offering young people in South Sudan an opportunity to become self-reliant through gaining new skills. He also told the graduates that they had "managed to create a vision" and urged them to "believe in yourselves", calling upon them to make a real difference in the country's future.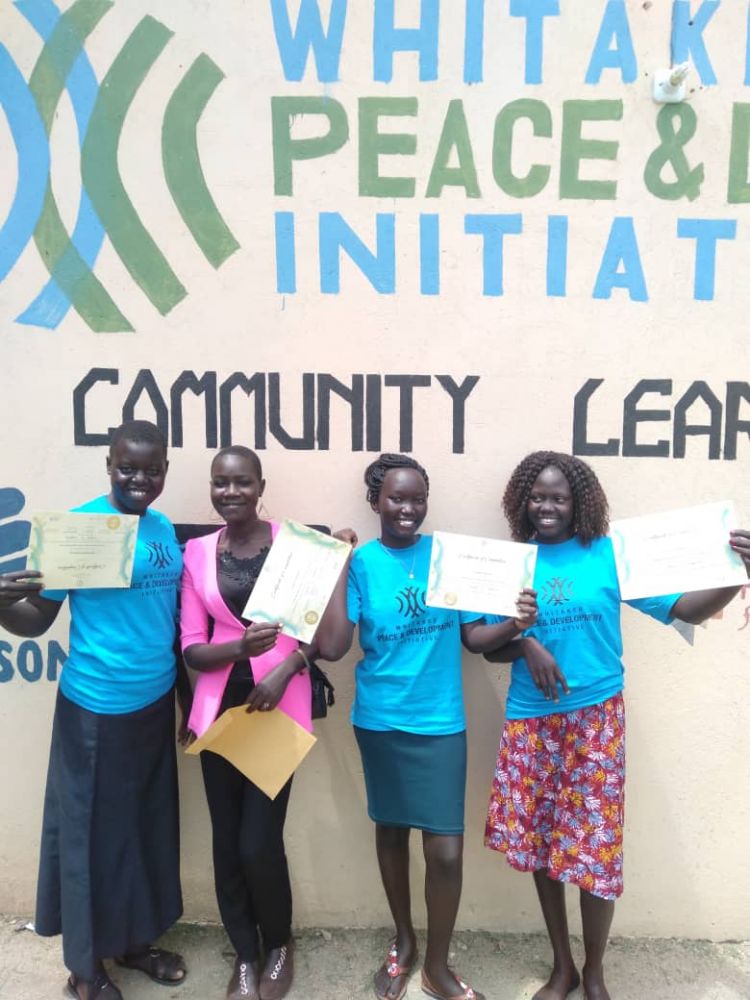 This passionate call for change was echoed by the graduates themselves. As Agoth, a CRE course graduate told us, "the training helped me find a job immediately after I finished with a national organization called Hope Agency for Relief and Development as a Disaster Risk Reduction Officer. I now train community members in peacebuilding, conflict resolution, and how to overcome disasters." Diana, another CRE trainee, concurred and noted that she was "confident in my ability to teach others throughout the whole nation in CRE". Undoubtedly, these trainees' dynamism will have a ripple effect within their communities, helping us achieve our larger goal of peace and sustainable development in South Sudan.