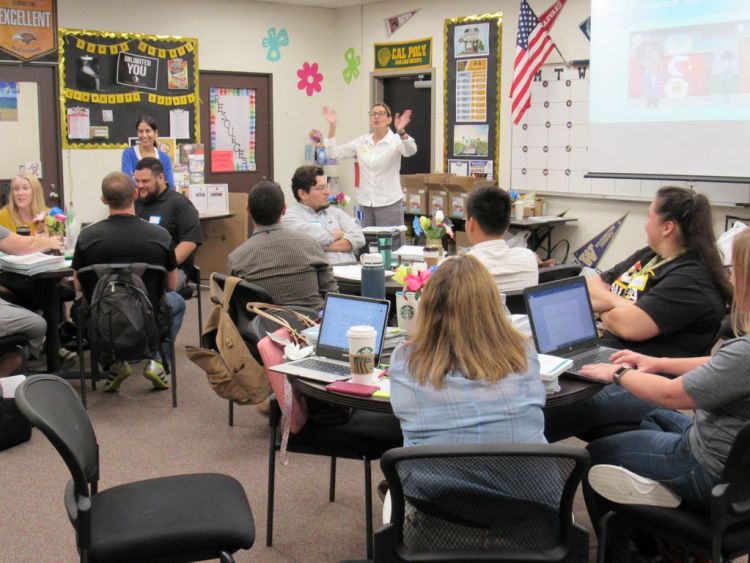 October 1, 2019 – The Whitaker Peace & Development Initiative (WPDI) is excited to announce that we have expanded our Domestic Harmonizer Program to two new schools in Southern California after completing a successful pilot of the program last year. Both Stephen White Middle School in Carson and Ball Jr. High School in Anaheim were selected after a comprehensive selection process, and for the next three years, WPDI will work closely with educators and administrators to help implement conflict resolution strategies on their campuses.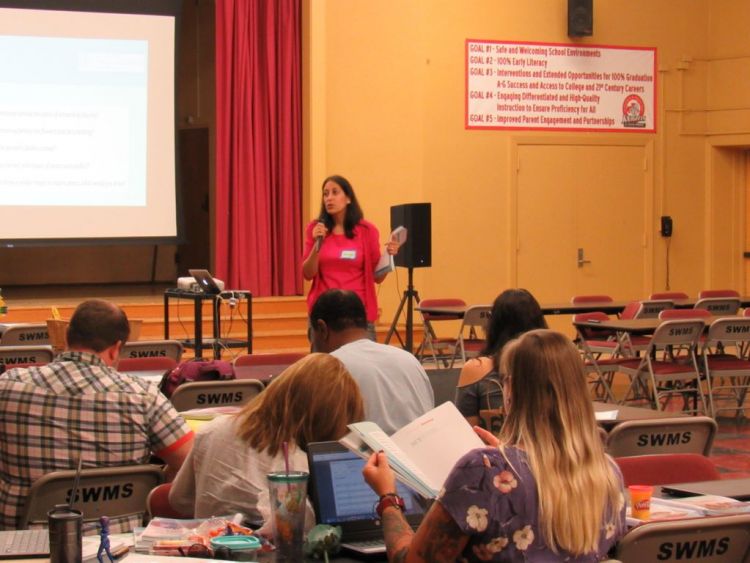 The Domestic Harmonizer Program seeks to foster more peaceful school settings by increasing cohesion between teachers and students. It does so through integrating Conflict Resolution Education principles with California State Frameworks in science, math, English, social studies, physical education, and art. This way, students and teachers engage in projects that encourage creative thinking and trouble-shooting real-life problems while also learning about important life skills. The program also encompasses a unique peer mediation program, which empowers students to become mediators and teaches them to solve certain conflicts on their school campuses.
The program started off earlier this month with training workshops for educators and staff. At Stephen White Middle School, which is attended by 1,700 students from sixth to eighth grade, WPDI staff trained over 50 educators from September 10-16. "We are eager to partner with the Whitaker Peace and Development Initiative to build our students' skills in resolving conflicts with their peers. It is important to use these skills in tandem with their everyday lives versus believing they are separate, only to be used in a particular class or class period. We look forward to growing our students into becoming critical thinkers who can problem solve, effectively communicate, and lead in this global society." During that same week, we also conducted trainings for 26 educators at Ball Jr. High School, which host 956 students in grades seven and eight. "We are excited about being the only school in Orange County to be selected for this partnership with WPDI. As a school site, we have been very intentional about implementing restorative justice practices and Capturing Kids Hearts strategies to promote a positive school culture here at Ball Junior High School. This partnership with WPDI is a perfect fit for our school. Teaching our students to effectively solve conflicts is an essential life skill and we are excited to have our students participate in conflict mediation training. The standards-based curriculum, conflict resolution training, and professional development that WPDI provides is like no other program we have seen." "It's very exciting to see WPDI expand the program to these two new schools," said Forest Whitaker, WPDI's CEO and Founder. "I firmly believe that we need to teach conflict resolution and non-violence to youths as we do other subjects. We look forward to working with students, teachers, and administrators at Ball Jr. High School and Stephen White Middle School to make positive change together."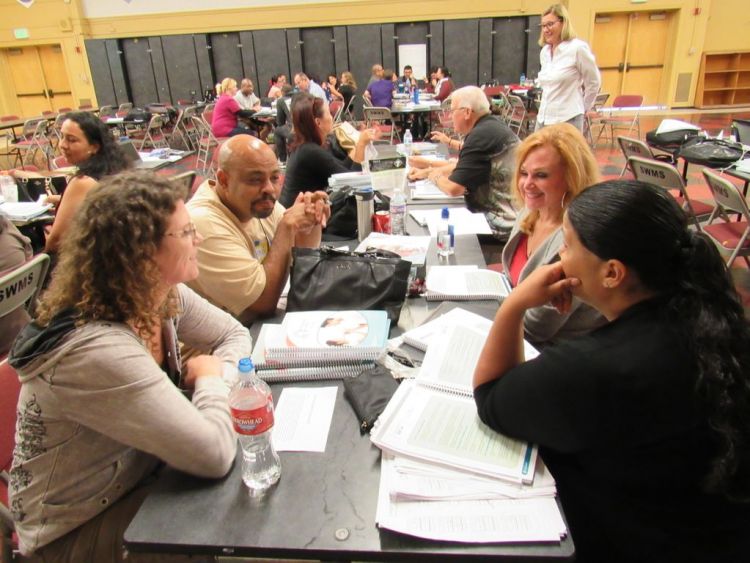 Moving forward, we will continue to host monthly professional development training sessions for teachers and recruit student leaders to take part in the peer mediation program. The program is free to these participating schools, thanks to the generous support of WPDI's partners, Bank of the West and the Verizon Foundation.