October 9, 2020 – Last month, the Whitaker Peace & Development Initiative (WPDI), in partnership with the United Nations Educational, Scientific, and Cultural Organization (UNESCO), mobilized its Youth Peacemakers to lead seven peace forums across seven states in South Sudan. Undertaken in the context of the high-level peace agreement to end the civil conflict that has affected the country since 2013, the partnership aimed to help foster peace and national integration directly in remote areas at the grassroots level. This effort is indeed indispensable in a country that has suffered years of conflict and where, consequently, national developments do not percolate easily in remote places. Focusing on some of the country's most vulnerable communities, the forums brought together local media, government forces like the police, army, and national security services, civil society organizations, women, youths, chiefs, and the United Nations Mission in South Sudan (UNMISS), all stakeholders eager to prepare a future of peace and dialogue for South Sudan.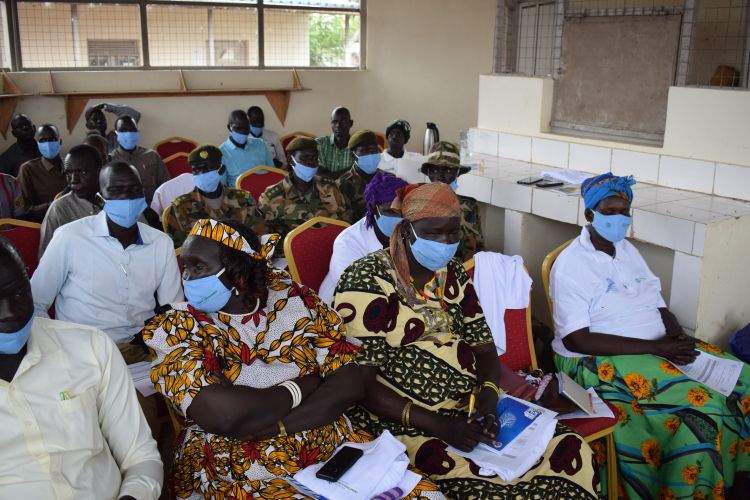 Peace cannot be achieved when there is no space for constructive dialogue, especially in communities like many in South Sudan that are only just now starting to recover from decades of conflict. In conducting these forums, WPDI aims to provide spaces for community members to come together and discuss longstanding conflicts and other issues, ranging from ones related to human rights concerns to land disputes. Our Youth Peacemakers, whom have received training in Conflict Resolution over the course of one year with WPDI, are a real asset in this regard, as they are insiders who have firsthand, local knowledge of the conflicts and can gain the trust of the communities and their leaders more easily than outside actors.
This series of seven peace forums were conducted from July to September in Yei (Yei River State), Torit (Central Equatoria State), Yambio (Western Equatoria State), Rumbek (Western Lakes States), Wau (Western Bahr el Ghazal State), Bentiu (Unity State), and Bor (Jonglei State) with the objective of strengthening the capacity of the communities to address tensions and resolve conflicts in nonviolent ways. They also were organized to address some issues the media is facing in South Sudan, especially regarding freedom of expression and hate speech. With less than ten years of existence, South Sudan is still in the process of transforming into a fully integrated country, which also requires strengthening its relatively new and burgeoning media sector. In this perspective, the forums also focused, in line with UNESCO's mandate, on educating community members about the role a free, professionalized media can – and should – play in helping promote non-violence, trust, and national reconciliation.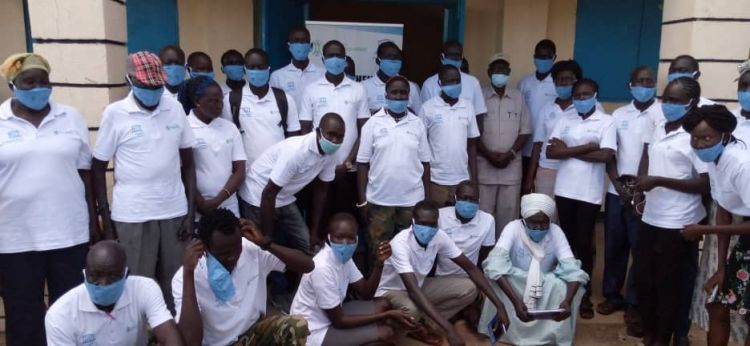 In total, the initiative brought together nearly 300 community members, including representatives of local governments, key to ensure that the results of the forums are widely disseminated across remote areas. The Hon. Luis Lobong Lojore, the Governor of Eastern Equatoria State and an attendee, told us that "I have come to this forum because it is for peace and we all know that peace is important in our country, South Sudan, and particularly in Eastern Equatoria." Another participant, Rebecca, a female chief from Bentiu, mentioned that, after the dialogue there concluded, "I now have more knowledge and skills on how to deal with hate speech, resolve conflicts, and build peace in my community. I will share these skills with other women to change the mindset of the people."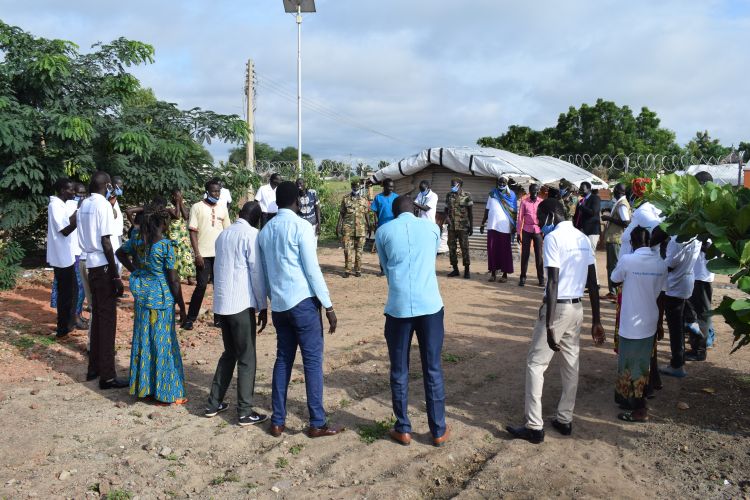 This series of forums have been successful not only because they helped disseminate values and information conducive to peace but also because they confirmed that there is a strong will for peace and national dialogue, even in the remotest areas of the country, which must be further cultivated. In the remaining months of this year, we will continue reaching out to local communities and provide them with resources to pursue peace across South Sudan.