From Chaos to Hope and Engagement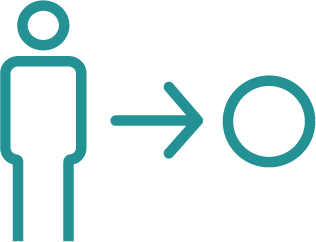 More than 4
million people have been displaced by conflict and violence since 2013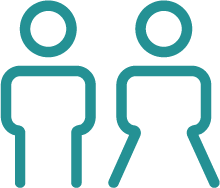 64%
of the population is under 25 years old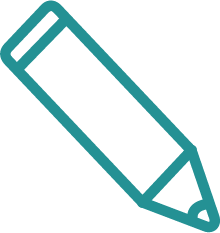 27%
of the population can read and write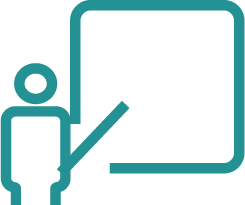 Up to 2.2
million children in South Sudan (over 70%) are not receiving an education – the highest proportion of out of school children in the world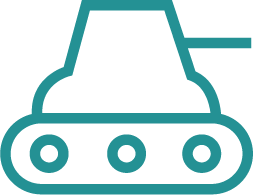 Estimated 19,000
child soldiers still in South Sudan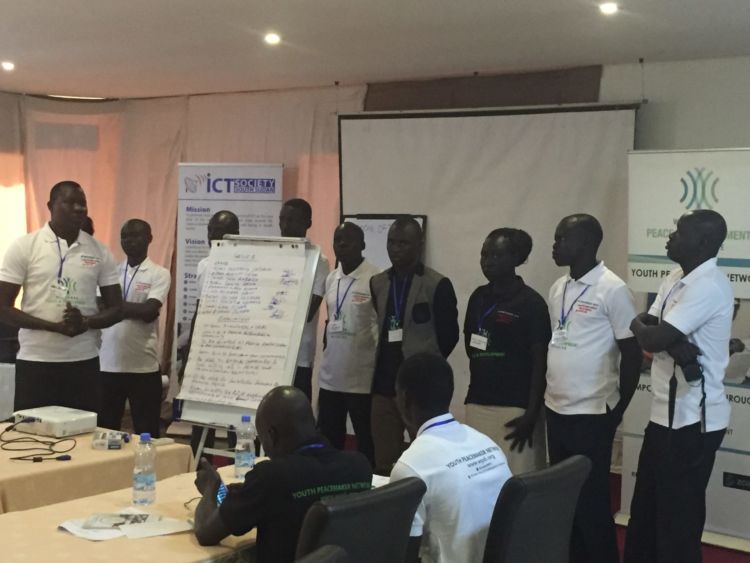 South Sudan is one of the most fragile countries in the world, with lasting peace still an elusive dream for much of its population. With South Sudan spending more than 40 of the past 60 years mired in armed conflicts, the country remains in a fragile state despite the recent proclamation of a national peace agreement.
South Sudan's most recent internal conflict, which started in late 2013, resulted in tens of thousands of casualties and the displacement of more than four million people in a country of originally 11 million people. More than half the population of this nation currently lives below the poverty line. South Sudan – Africa's youngest country – is now striving toward peace and searching for a new way forward.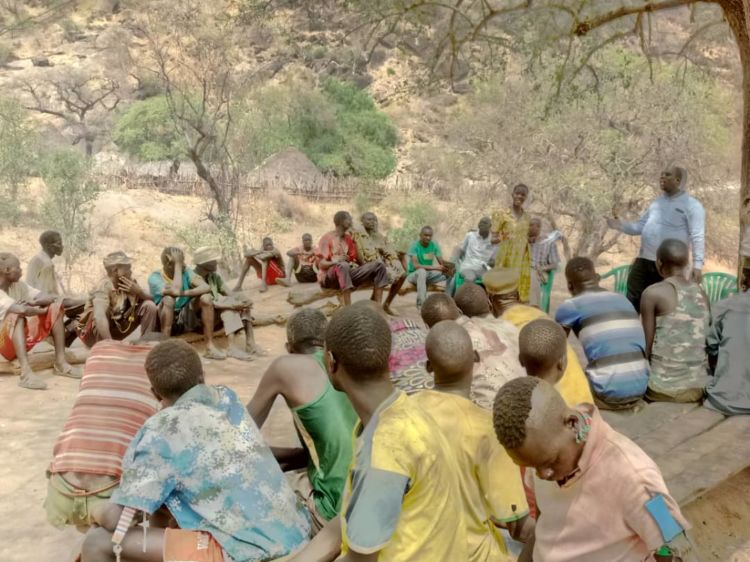 The situation and challenges faced by South Sudan created an imperative for us to empower cohorts of peacemakers and entrepreneurs among the country's dynamic youth population. These young people are the future of the country. This was emphasized by our Founder and CEO Forest Whitaker as he advocated alongside UN officials to end the use of child soldiers and reintegrate them into society.
We started working in South Sudan in 2012 and launched our flagship program, the Youth Peacemaker Network, in the Equatorias region in 2014. The Youth Peacemaker Network now covers the three states of the region (Eastern, Western, and Central) with networks of well-trained youths whom we now support as they promote peace and development in their communities. The three branches of the Youth Peacemaker Network in Eastern, Western, and Central Equatoria were launched respectively in 2014, 2017, and 2018. We have so far trained over 300 young peacemakers and entrepreneurs eager to connect with their communities, mediate conflicts, and reduce tensions between communities and ethnic groups. Through community projects, these peacemakers reach thousands of people over the course of a year.
Among these projects, the youths organize community dialogues to raise awareness among thousands of local leaders and citizens about the ongoing implementation of the national peace agreement and human rights issues or to mediate conflicts among villages that have sometimes been locked in cycles of conflict for many years. The youth peacemakers also teach Conflict Resolution Education to children and teenagers in schools to spread seeds of peace among the country's youngest citizens. The small businesses they establish in remote areas improve communities by providing relevant services and jobs for vulnerable youths. Some projects, especially agricultural ones, can generate up to 1,400 jobs per year. They create incentives for young people, especially males, to remain in the community rather than join armed groups.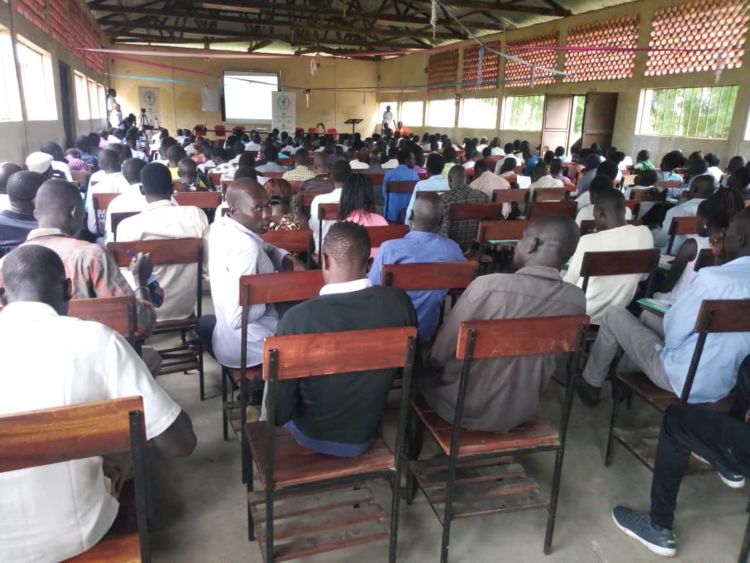 In addition to these groups, the 8 Community Learning Centers we have established across the Equatorias, mostly in remote places, have the potential to reach over 100,000 people annually. These centers are an invaluable dimension in our strategy to foster peace and sustainable development by providing connectivity and practical trainings in Conflict Resolution Education, Information & Communications Technology, Arts & Crafts, and Business & Entrepreneurship as well as awareness-raising events. In addition, our work in South Sudan also includes psycho-social support to people internally displaced following the recent civil war. Our teams operate directly in a UN-managed protection-of-civilian (POC) site in Juba, working tirelessly to address trauma and other issues while teaching peace through programs based on sports and cinema, leading to significant reductions in the level of violence within the camp.
In 2019, six months after their training, 71 % of our trainees from Uganda and South Sudan had experienced a positive career change, with 27 % finding a job and 25 % creating a business.
Key numbers to understand our impact in South Sudan: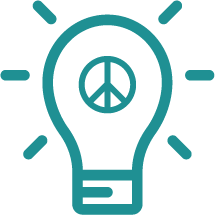 486
Young peacemakers / entrepreneurs supported and empowered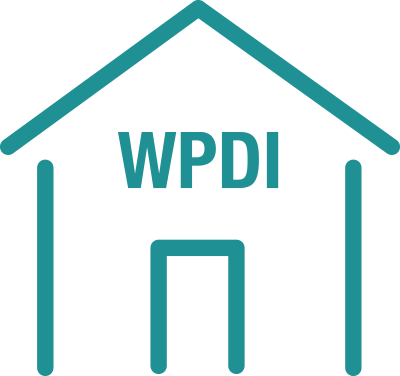 11
Community Learning Centers serving 115,000 people each year, including 23,000 attending certified trainings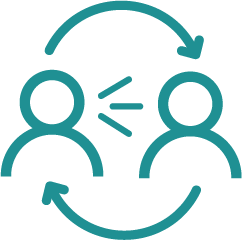 220
Community Dialogues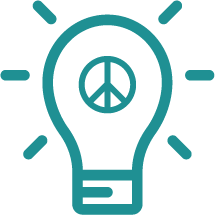 129
Small Businesses incubated through the Business Boot Camp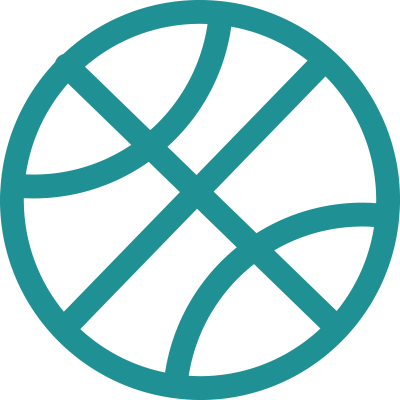 21,400
Children, youths, and community members reached every year through our Peace Though Sports program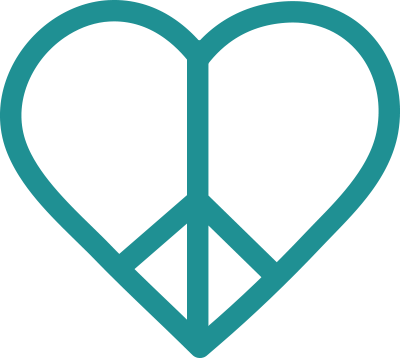 800
students taken through our Conflict Resolution Education program in schools
Nos programmes
dans Soudan du Sud