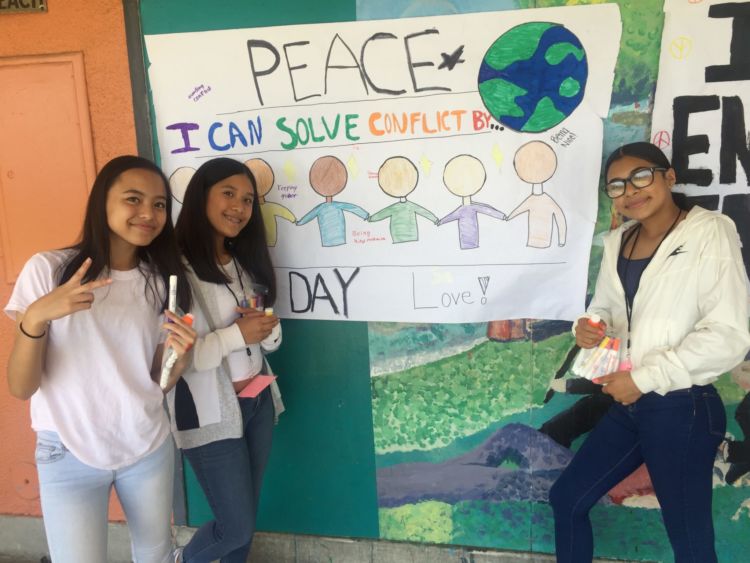 When students are in safe learning environments and are emotionally connected, they can better focus on academic requirements. In many schools and communities, violence, bullying, and other behavioral issues among students occur on a daily basis, which impacts students' academic learning, personal growth, and sense of emotional as well as social safety.
The mission of the Domestic Harmonizer Program (DHP) is to address these problems while fostering learning conditions and promoting the peaceful resolution of conflict at school. The DHP spans all three years of middle school and includes an innovative curriculum grounded in Conflict Resolution Education (CRE) that is infused with California's Common Core State Standards for social studies, science, math, and English.  The DHP is currently being implemented at several schools located in Southern California, including Stephen White Middle School and STEAM Magnet in Carson and Ball Jr. High School in Anaheim.  WPDI continues to support the program's pilot school, Carnegie Middle School, also in Carson.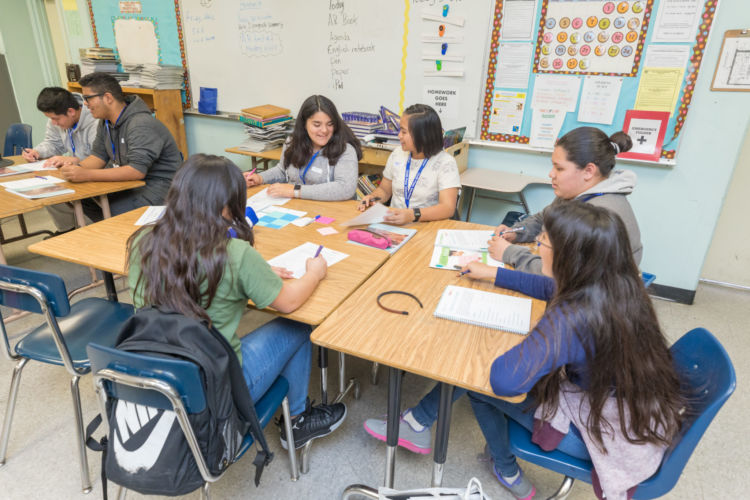 AN INNOVATIVE MODEL
The DHP contributes to the development of youth leadership through classroom coursework as well as through school-wide initiatives, such as peer mediation and entrepreneurship, improved communications, problem solving, and interactive learning. Additionally, the program fosters more peaceful school settings by increasing cohesion between teachers and students. The program achieves its objectives through interactive professional development workshops for teachers, demo lessons for students and teachers, a unique peer mediation program for students and counselors, and school-wide events focused on peacebuilding.Through this model, we reach the whole school – students and educators – as we work with them to address school-based conflict, bullying, and violence through communication, mediation, and restorative justice. As the students cycle through the three years of the program, they deepen their knowledge and understanding of conflict resolution, mediation, and restorative justice, while teachers become sufficiently trained to be able to sustain the program on their own.
View our Domestic Harmonizer Program 2020 report