April 22, 2022 – Last January, WPDI kicked off a new series of training programs at our Community Learning Center in Moroto, Uganda, with the support of the Islamic Development Bank. Two years into the launch of our program in the Karamoja Sub-region and having overcome the challenges induced by the COVID crisis, we are highly satisfied that our training programs are now attracting growing numbers of applicants eager to acquire knowledge and skills that they can apply in their civic or professional lives.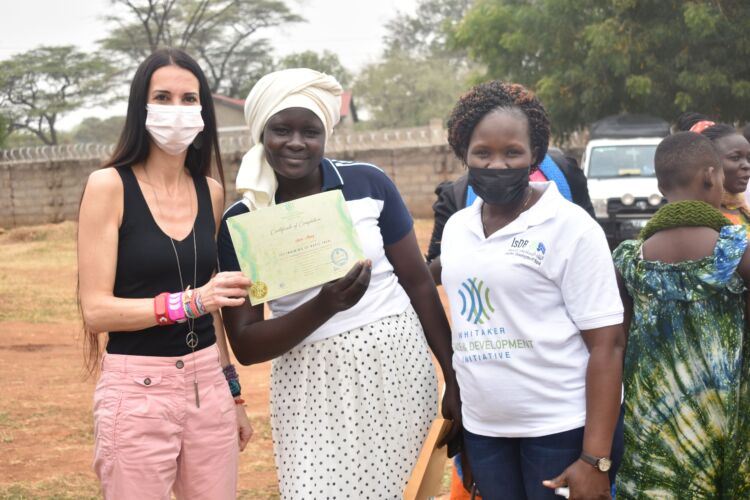 Our team of trainers and Youth Peacemakers from the district implemented the program, which focused on Conflict Resolution Education, Business & Entrepreneurship, Arts & Crafts and Information & Communication Technology (ICT), four different areas of skills that have proven to be in demand from local community members. Indeed, as Karamoja remains one of the poorest and most violent subregions of Uganda, we are confident that these skills can help them shape the future of their communities either by helping them to work at peace or to improve their employability and career prospects.
Following a three month training period crowned by an in-depth examination for the courses in Conflict Resolution, ICT and Business, 160 trainees graduated and were awarded certificates on March 17, 2022 by WPDI Executive Director Caroline Descombris.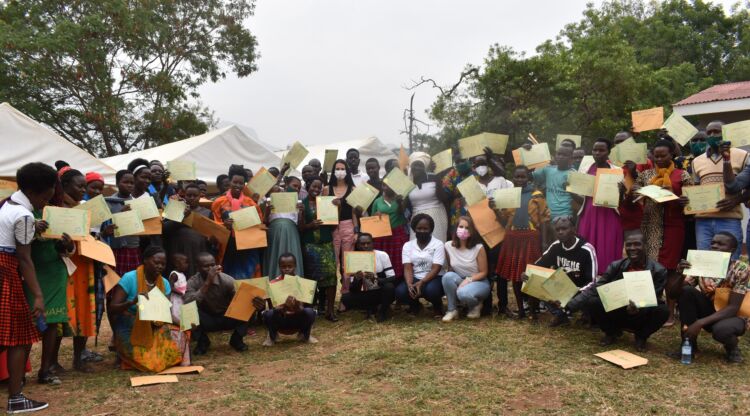 For many participants, the opportunity was life-changing:
"It was my first time touching a laptop. I never knew how to turn a laptop on and off. Before enrolling in the ICT Course, I used to see a laptop as a useless device but now I have acquired skills, especially in Microsoft Word, PowerPoint, Excel and the internet. Now I am able to do something using a computer that makes me busy. I appreciate the founders of Whitaker Peace and Development Initiative for supporting the young people with skills." Lochoro Michael, ICT graduate
"I am privileged to have joined and completed the ICT course successfully and for having passed well. I joined the course in January and did not have any knowledge of computers. During the training program, I was able to learn about type-setting a document using word processor, how to do calculations in Excel and many other things. I want to thank WPDI very much for empowering me as a youth and promoting peace as you have always given us techniques of being busy because I now call myself "a computer literate" and as a teacher, I will be able to set, type and print examinations for my students thanks to WPDI ICT Training skills." Nakiru Agnes, graduate.

The graduation event was a joyful and motivational day, marking a new start for these trainees. In a few months, we will run surveys among them to learn what difference their new skills have had in their lives. In the meanwhile, we wish them all the best.
In partnership with: