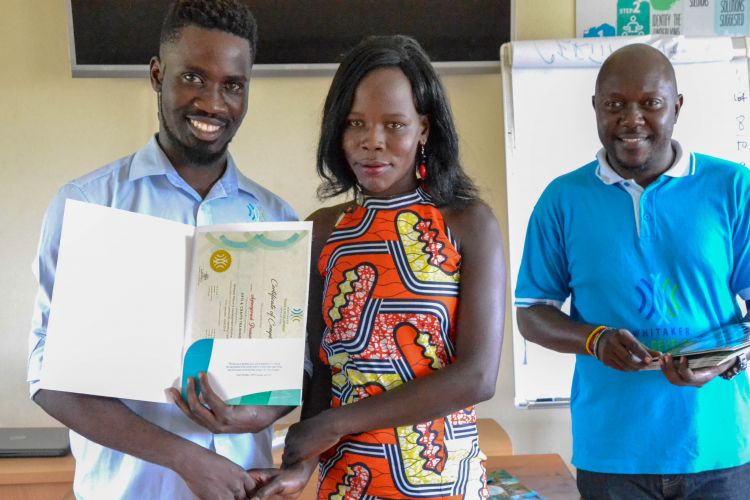 July 18, 2019 – At the end of June, the Whitaker Peace & Development Initiative (WPDI) certified 210 youth who successfully completed training courses in Conflict Resolution Education, Information and Communications Technology, Business and Entrepreneurship, and Arts and Crafts at our Community Learning Center in the Gulu District. Each course lasted for three months and was designed to help participants develop vocational skills that will increase their ability to find a job, increase their income, or start a business.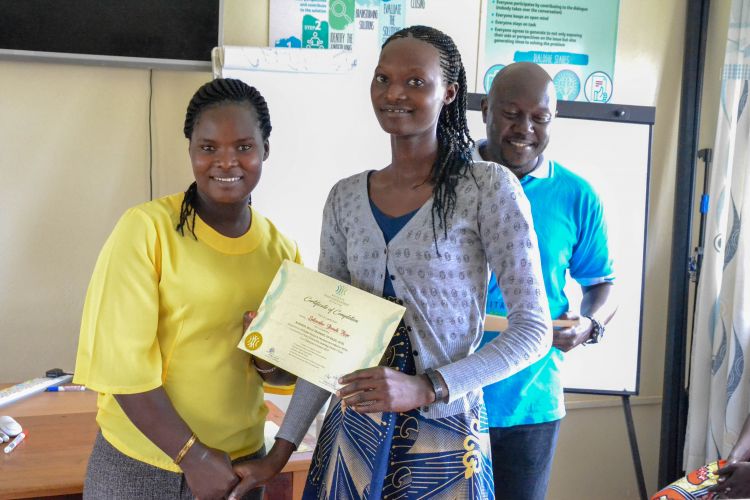 The graduation of these 210 trainees marks another significant achievement in our work to foster peace and sustainable development in Northern Uganda. Through the Youth Peacemaker Network – our flagship program there – we have worked since 2014 there under the notion that peacebuilding is a grassroots process that must include youth as the key driver of transformative change. With that in mind, we have continuously sought to empower young men and women from the communities within which we work with free educational courses, a resource designed to help the community develop practical skills to help engineer peace while also garnering skills to thrive in the 21st-century economy.
Participants in the trainings grasped this dichotomy exactly. Ceaser, who completed our Business and Entrepreneurship course, told us that what he learned helped him "greatly improve in areas like public speaking. The skills I gained helped me learn to think critically and solve business problems. I want to acquire more skills and then start generating new business ideas for my community." Lilly, who took the Conflict Resolution Education course, noted that before, she was "so attached to my culture and had biased perceptions of other tribes. Now, my eyes have been opened and I welcome everyone irrespective of culture or race. I am a better leader now, a leader that puts service ahead of self-interest".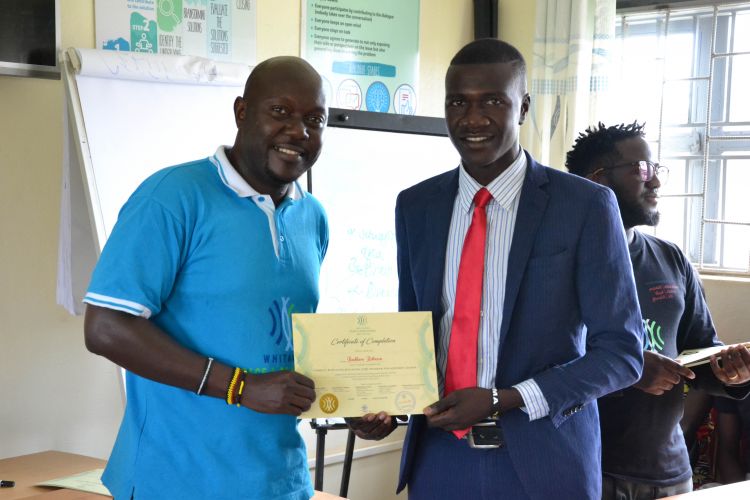 In the coming weeks, new cohorts of trainees will begin fresh courses at our Community Learning Center. While we know the trainings these 210 graduates received is already significantly impacting their lives, we are looking forward to continuing providing services and vocational skills to community members in Northern Uganda.