December 9, 2021 – Recently, WPDI held a large ceremony for our most recent group of civic and vocational training course graduates in the Karamoja Sub-Region: the 240 trainees who completed courses in Conflict Resolution Education, Information & Communications Technology, Business & Entrepreneurship, and Arts & Crafts. As WPDI's largest cohort of graduates yet in Karamoja, we are proud of what each trainee has achieved in recent months and are confident that their new knowledge and skills will make an impact in their communities.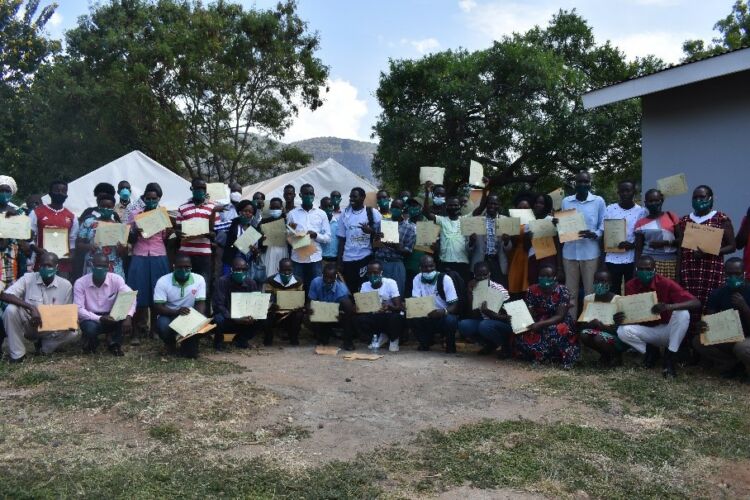 Coping with COVID-related constraints, WPDI staff worked hard to ensure that each of the 240 trainees had a strong grasp of the material covered in their respective courses. Over several weeks, Conflict Resolution Education trainees learned about types of conflict and how to address them, Information & Communications Technology course participants became practiced how to use Microsoft Office suite, Business & Entrepreneurship trainees learned how to prepare business plans, and people taking the Arts & Crafts course learned how to make items that they can sell in their communities to produce income. While these are but a few of the topics covered, trainees in each course developed the tools and skills needed for them to be successful in their future endeavors.
At the graduation ceremony, the trainees voiced just how impactful the courses have been. Jelil, a Business & Entrepreneurship course graduate, told us how "Before this course, business was attractive to me but I lacked the knowledge necessary to start my own business. But now, I have lots of ideas, have conducted research, and am planning to start a laundry business in Moroto. Few people are doing it and I think I will be very successful." Buxton, who received a certificate after completing the Conflict Resolution Education course, mentioned something similar. He noted that "I learned many valuable lessons and know how to manage conflict now. I plan to use these skills and help myself and my community."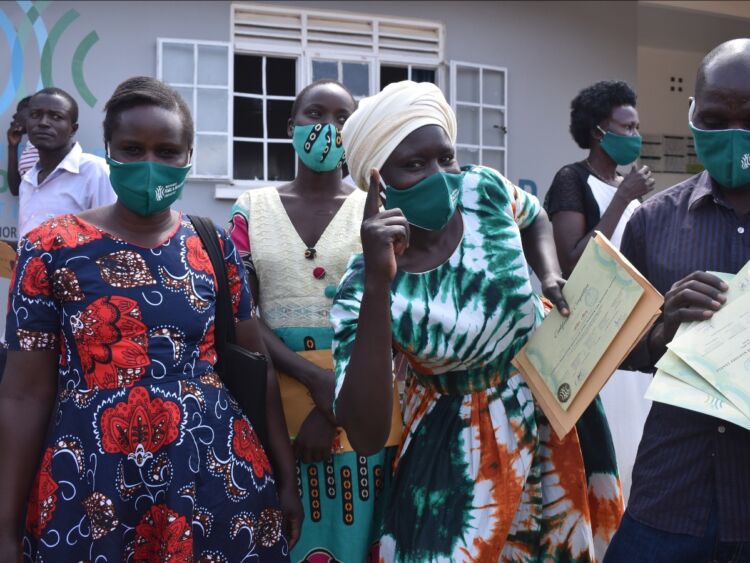 With this third cohort of trainees now graduated, WPDI is satisfied to observe that our work in Karamoja is demonstrating the capacity of young people to have an impact in one of the most challenged and vulnerable sub-regions in all of Uganda. We are also confident that, as our results gain recognition, more and more people will participate in the programs we offer at our Community Learning Center in Moroto. The feedback we have received thus far is very positive in this regard: a survey we conducted among 77 former trainees revealed that 58% of them experienced positive career outcomes, with 8% finding a job, 13% increasing their income, 16% creating a business, and 22 % choosing to pursue studies outside of WPDI. These numbers are encouraging, both for WPDI and for our recent 240 graduates.