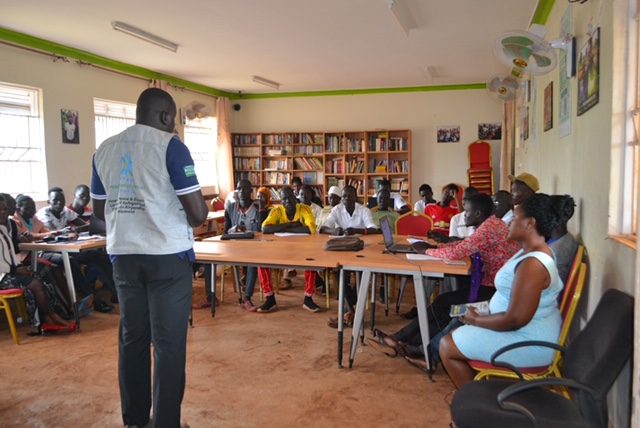 August 1, 2019 – At the beginning of July, the Whitaker Peace & Development Initiative (WPDI) held a training workshop for 408 youth peacemakers – including 40 youth leaders and the 368 local youths that they have trained – designed to support them in their efforts to develop business plans for the 23 small, social impact businesses they are soon to launch. The workshop lasted four days and specifically aimed to help the group revise their business plans per feedback they have received from our expert review committee.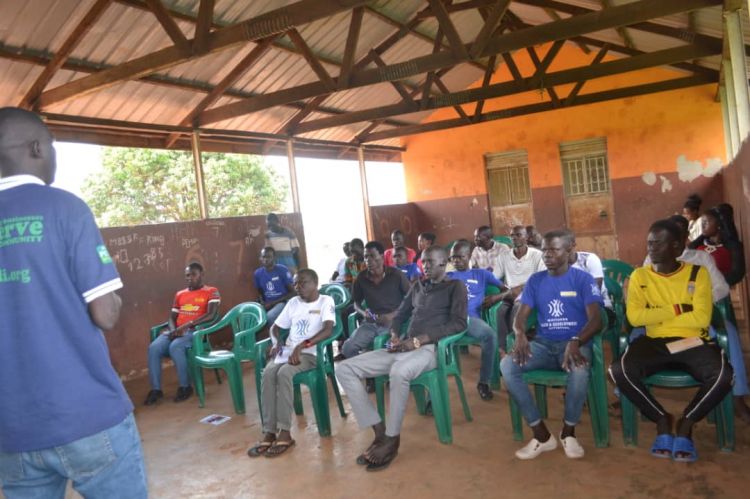 This workshop was conducted under our Business Bootcamp program and builds upon additional trainings held earlier this year. The initiative is designed to equip and support young entrepreneurs from vulnerable and violence-impacted areas by providing them with the resources and backstopping support necessary to create jobs and community-building initiatives. By supporting young entrepreneurs and incubating their businesses, we aim to promote a new generation of business and community leaders in Northern Uganda who will be able to strengthen the resilience and welfare of their communities. So far, the program is supporting 19 businesses launched by a group of 285 female refugees at the settlement and we plan to support 67 businesses by the end of 2019.
The business plan workshop served as a substantial step in that direction.  Not only did it just provide trainees with technical advice and recommendations – it also helped them build confidence in their abilities, a quality indispensable for any aspiring entrepreneur. At the end of the workshop, we were glad to observe that the youths found the workshop to be very helpful in supporting their efforts to design sound business plans. Kevine, a South Sudanese refugee, told us that her group "received feedback on the status of our business plan … I really got to understand how to put together a marketing plan and prepare financial paperwork for our business project. This will help us when we implement it." Peter, a 19-year-old Ugandan, noted that "the training enabled my group to refine our plans and have better documentation. We are already applying what we learned to our group business plan. I know our plan will be approved by the Review Committee!"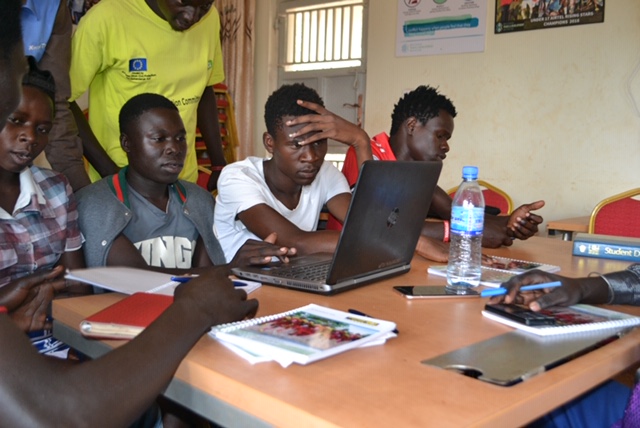 In the coming weeks, the 368 local youths – led by our 40 youth peacemakers – will take what they learned into consideration as they revise the business plans of their respective groups. Then, they will resubmit their updated proposals to our review committee – the next step in our efforts to incubate and support 67 small, social impact businesses in Northern Uganda.