December 21, 2021 – Recently, WPDI hosted the fourth annual Whitaker Peace Cup at the Kiryandongo Refugee Settlement, a six-week football tournament that brought together 60 refugee-led soccer teams and more than 4,000 participants overall. As one of the most popular events we conduct at the settlement, the tournament did more than gather thousands of people; it helped strengthen peace, reconciliation, and greater understanding throughout the many communities living within the settlement.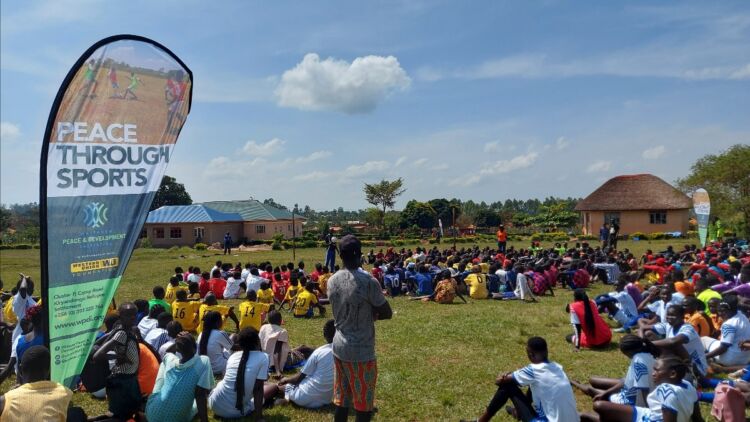 As a key component of our Peace Through Sports program at the Kiryandongo Refugee Settlement, WPDI holds the Whitaker Peace Cup there on an annual basis. One of the settlement's largest events each year – with thousands of people regularly attending – the tournament  also serves to promote peace and reconciliation between the settlement's different tribes and ethnic groups. With the COVID-19 pandemic introducing newfound tensions into many communities within the settlement, the event took on an even larger role of importance this year, with 12 teams each competing in the following five categories: Under 12, Under 14, Under 16, Girls, and Senior Boys.
Indeed, sports is a universally-respected vehicle that harnesses the power of teamwork, hope, and an overarching respect for common rules and regulations. As the WPDI trainers helped the teams prepare through trainings and supported them during their respective matches, they combined those activities with other, peace-oriented ones like community dialogues and educational events. That way, we were able to promote peace-conducive values like non-violence, mutual respect and further educate about important issues like safety precautions to take during the pandemic.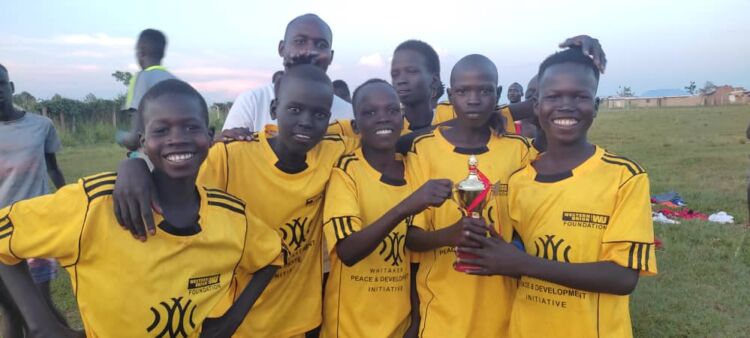 Throughout  the six weeks of the tournament, which culminated on November 19, the 60 teams – composed of young refugees from a multitude of countries and backgrounds – displayed their talents and energy. WPDI-trained teams won in the Under 12, Under 16, and Senior Boys categories, Future Boys FC won in the Under 14 category, and the Valley Girls Team won in the Girls category. But the youths also did more than that; they embodied their roles as  young peacemakers eager to champion positive values. As Nasradin, a young South Sudanese refugee told us, "The tournament changed me as a person. I participated together with the youth leader from my community and learned how to spread the message of peace. I met others from different tribes, cultures, religions, and races, and many of us are now peace ambassadors in our own communities."