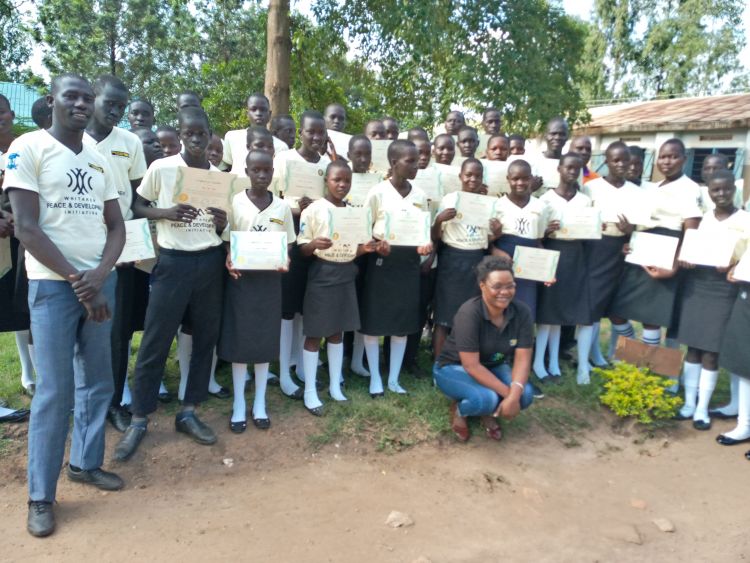 Monday, December 23 – School Administrator Affirms That "WPDI's program has positively improved the class performances of students," as 480 Students and Teachers Graduate from WPDI's Conflict Resolution Education Training at Five Schools Within the Kiryandongo Refugee Settlement. From the beginning of September until the end of November, WPDI experts conducted 14 lessons for 163 students at Canrom and Arnold primary schools and 234 secondary school students at Panyadoli, Hope North and Kiryandongo secondary schools. The students received 28 hours of training. In parallel, we provided a special three-day training for 83 teachers across the schools so as to empower them with the skills and knowledge they need to promote peace and reconciliation in their classrooms.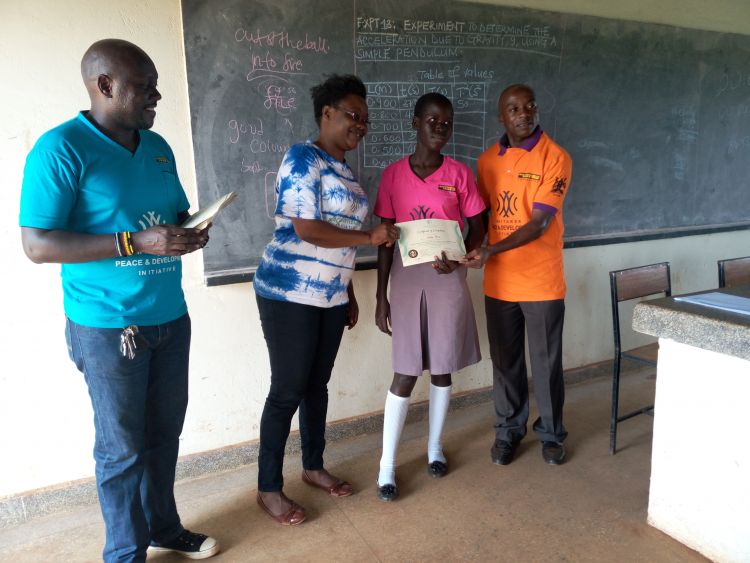 These activities were part of our efforts to disseminate a culture of peace throughout the region. Teaching youths and educators about the importance of reconciliation and peacebuilding in schools is key to ensure that the values of dialogue, tolerance, and non-violence are practiced on a daily basis in schools and in communities at large. The training workshops we held for the youths aimed to empower them with knowledge, skills, and tools to help them become more resourceful and resilient when faced with conflict. Meanwhile, the three-day training for the educators helped them learn about best practices in conflict resolution and conflict management. It emphasized practicality to ensure that educators will be able to use what they learned on a daily basis.
The feedback WPDI received from students and teachers alike was enthusiastic and appreciative. Bartholomew, a 17-year-old South Sudanese refugee told us that "I used to promote conflict because I was brought up to be a fighter, but now I understand the importance of having peace in my life and I want to become a mediator and defender of the weak and poor." Brenda, a teacher, noted that "The training was unique, interesting, and an uplifting experience for me. I now look at conflict differently and gained skills that I can use to make my school a better, more peaceful place for all who want to learn."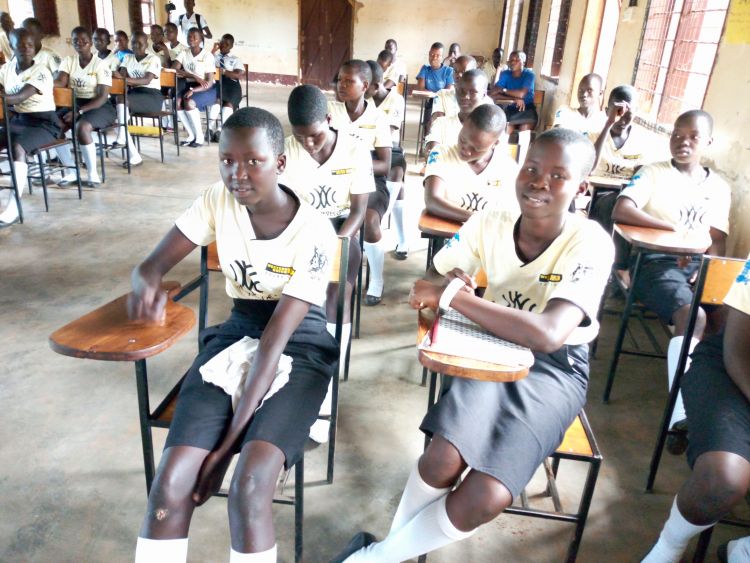 While our training workshops for this latest cohort of students and educators have concluded, WPDI will return there to continue to train an additional group next year. As Florence, the administrator of the Kiryandongo High School proclaimed in her remarks at her school's student graduation ceremony, "WPDI's program has positively improved the class performances of students. Many of them are now actively engaged in our school's peace club. This has truly instilled a culture of peace at Kiryandongo High School." Feedback like that from a school administrator highlights the positive academic outcomes incurred by the program and vindicates our view that mediation and dialogue should be considered key aspects of a quality education.