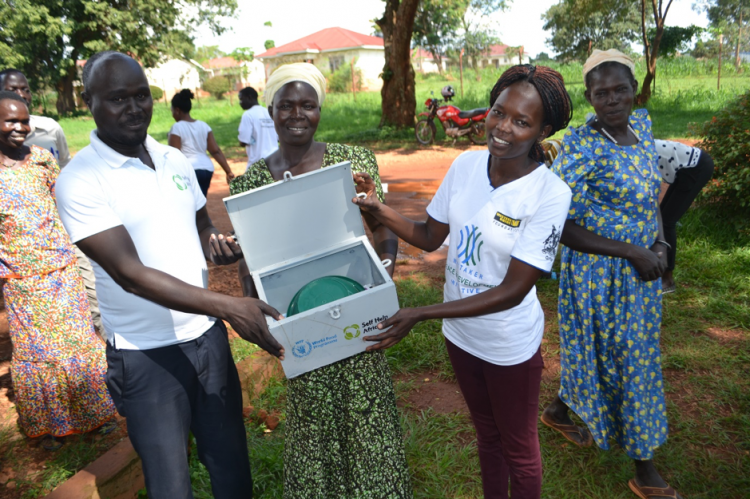 Jule 12, 2019 – Last June, 60 women supported by the Whitaker Peace & Development Initiative (WPDI) at the Kiryandongo Refugee Settlement successfully completed a three-month training course in Village Savings and Loan Association (VSLA) education. The 60 women belong to four cooperative groups – the Mone-rac, Camp United, Twins' Hope, and Mercy Tailoring – that WPDI has been supported since their launch in 2018. The course was designed by our partner Self-Help Africa and aimed to help the businesses created by these groups in produce sales, animal husbandry, and agriculture increase their income as well as the scope of their businesses.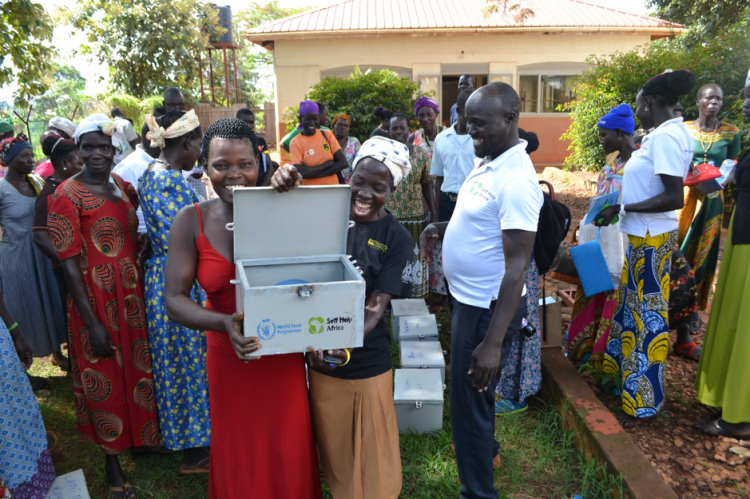 This initiative took place under our Business Bootcamp platform, which aims to promote entrepreneurship and incubate small businesses in vulnerable and fragile communities. This initiative for economic empowerment is a component of our broader flagship program, the Youth Peacemaker Network (YPN). Through the YPN, we provide aspiring change-makers with resources both tangible – such as grants and in-kind assets – and intangible – such as knowledge, skills, and monitoring services. We have worked thoroughly with partners from the business sector to put our beneficiaries on the path to success. Participants in our entrepreneurship program first take intensive courses on all aspects of business creation and management. Once certified, they enter business plan competitions upon which we select the most promising projects that we finance and monitor for at least one year. Our hope is to nurture a new generation of business and community leaders in places like the Kiryandongo Refugee Settlement who will strengthen the resilience and welfare of their communities. To that extent, the 60 women we just trained work in four of 19 female refugee-led businesses that are currently undergoing an incubation process, hence the training. While these businesses are still at the development stage, they have already met some success providing jobs to 319 people from the communities and generating $8,435.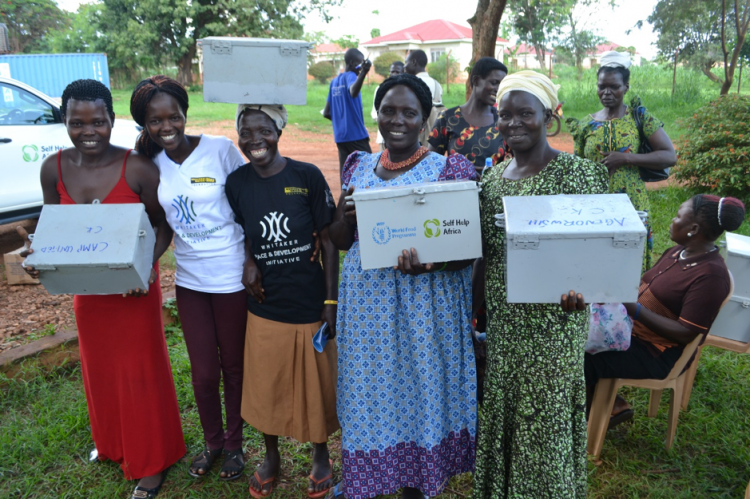 We selected the four businesses presented to us by the women groups who completed the training. By helping them incorporate VSLA, they will be able to collect savings and plan for the future of their businesses, thus making them more sustainable and examples for others to follow. Group members that took part in the trainings found them to be very exciting. Susan, a member of the Camp United group, told us that the training made her "so happy and ready to work with my group members to change our lives and our community. Through our business, I have been able to pay my child's tuition without a challenge." For Josephine, the additional training helped "improve our savings practices … I never thought we would be this successful!"
In the coming months, we plan to provide this training to even more members of the settlement community seeking to launch their own businesses. In fact, the second group of 285 refugee women is being trained in Business and Entrepreneurship for this purpose.