July 19, 2022 – WPDI South Sudan concluded a five-day refresher training course for Youth Peacemakers at the Juba Grand Hotel focused on Conflict Resolution and Peace Education. The session brought together a total of 75 Youth Peacemakers (62 male and 13 female) from the three states of the Equatoria region as well as representatives from the National Ministry of General Education and State Ministry of Education, Science and Technology Central Equatoria state, and members of the Independent State Commission for Peace, Healing and Reconciliation.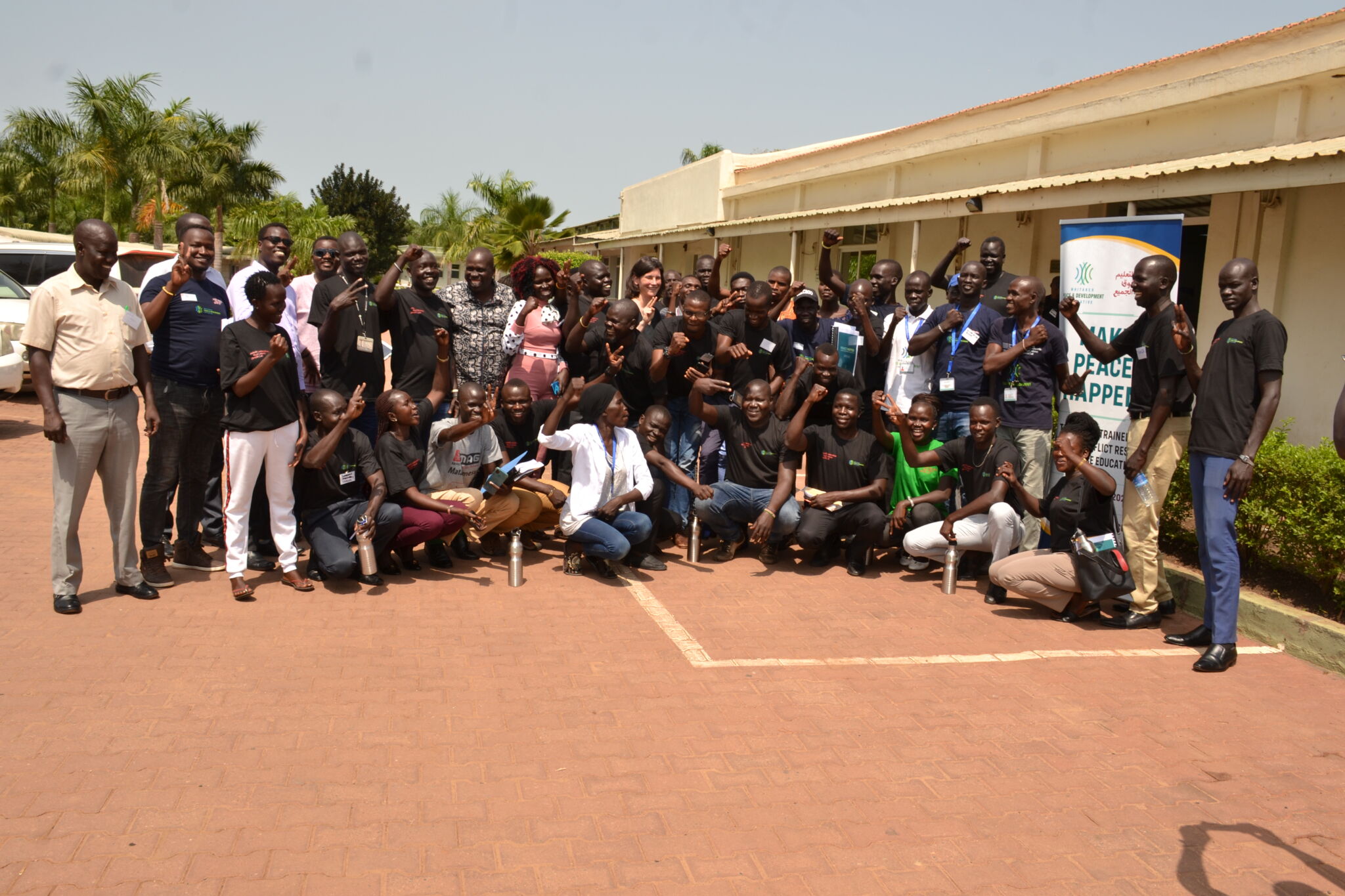 The training program was devised to strengthen the Youth Peacemakers' skills and knowledge in order to improve their teaching approach to Conflict Resolution Education both at the primary and secondary school level. The wider objective is to create an inclusive, safe, and secure school learning environment for the personal development of children and young people and to promote a culture of peace enabling them to prevent, manage and resolve conflicts within and beyond the school environment. Above all, the aim of the program is to create a vibrant network of Peace Ambassadors with concrete collaboration efforts aimed at creating resilient and peaceful communities in South Sudan. 
The session was conducted by Juliette Hanrot, a former teacher, now expert in Conflict Resolution and Peace Education. Juliette presented a step-by-step methodology on how to deliver Conflict Resolution Education sessions with pupils and students at both primary and secondary school level using the WPDI Handbook specifically designed for the program. Juliette's passion for her work was really appreciated by participants and observers. "Juliette is a hard-working person because since she started training us I haven't seen her tiring. She is really a professional trainer and indeed her twenty years of training is not a waste. I am quite certain the young people here benefited a lot from this important training. We will work hand in hand to contribute for the final production of the training manual based on the context of South Sudan," proclaimed Amwony Terensio, Representative from the South Sudanese Ministry of General Education.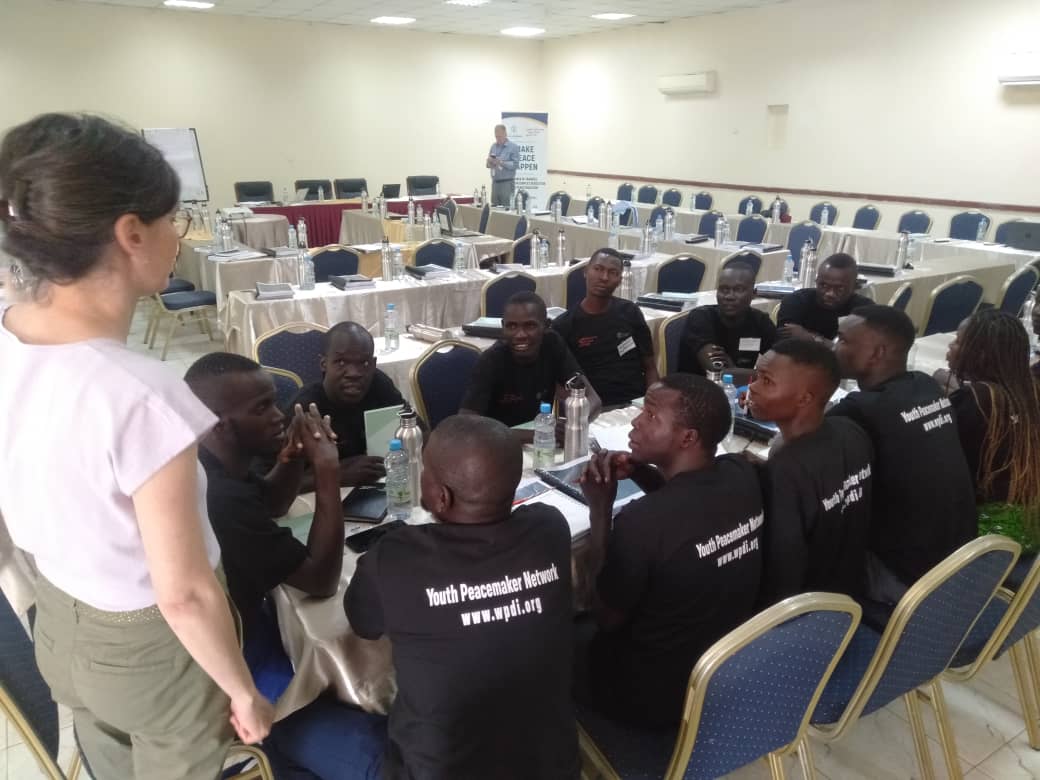 The five-day training covered the content, relevancy and consistency of 14 key modules in the Handbook. A thorough but simplified series of explanations on Identity, Emotions, Underlying Human Needs, Conflict Analysis, Human Rights and Communication was presented to the Youth Peacemakers in order to help them deepen their understanding of how to deliver effective sessions for pupils and students in School.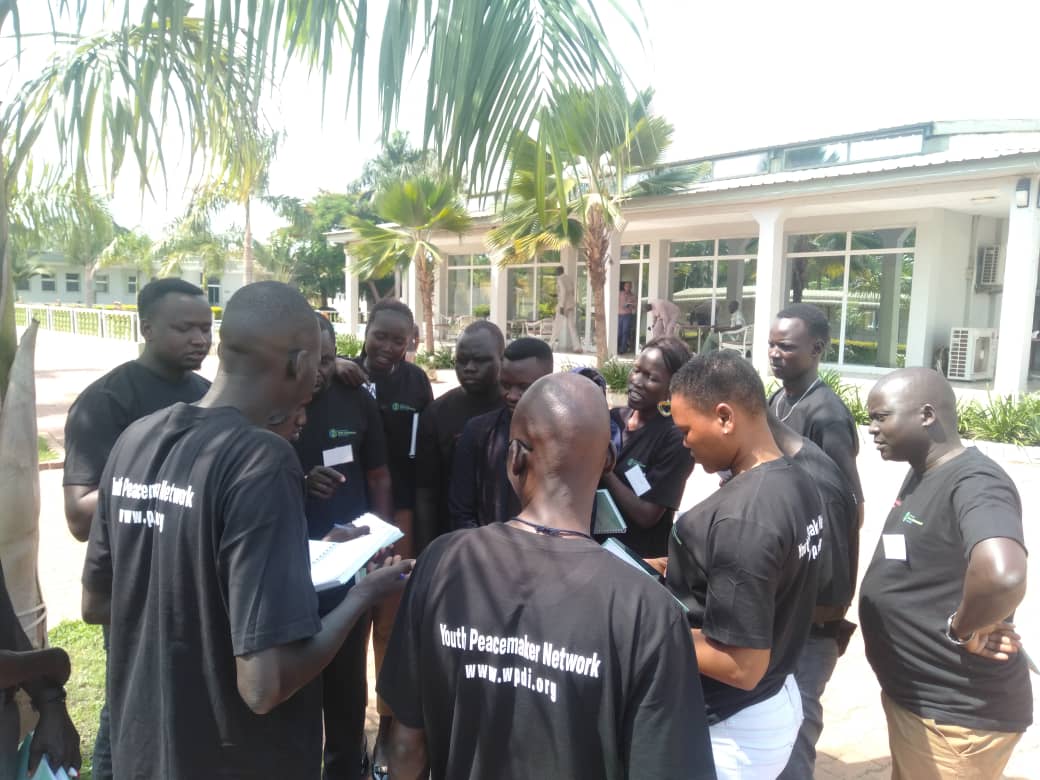 Participants were very happy being given the opportunity to expand their knowledge and learn teaching techniques that will be of real benefit to their respective communities. One Youth Peacemaker who participated in the session, Dusman, 28, said: "I have benefited a lot from the refresher training in that my knowledge on basic concepts in conflict resolution greatly improved, my knowledge on how to deliver sessions greatly improved, and I was also able to learn how to come up with role plays to make sessions lively, how to come up with lesson plan and how to explain and simplify big terms. Therefore, the refresher training has greatly transformed my knowledge in regards to my work as a Youth Peacemaker. Thanks." 
On the final day of the program, WPDI held a closing event with the participants, partners and stakeholders, which included a representative from the South Sudanese Ministry of Education. The event was broadcast nationwide on television, with the aim of disseminating a culture of peace across the country by highlighting WPDI's crucial work with the country's youth. Amoi Terension Wani, Deputy Director General of the Ministry of Education commented: "I am so excited to have attended this training. I request WPDI to expand this program to other States because people in those States need peace. I appreciate WPDI and really learnt new knowledge and skills in Peace Education. If this training has not changed your behavior then you have not learnt anything. We have to change the behavior of people in South Sudan."
The Initiative is another milestone for the WPDI family globally, and South Sudan in particular. WPDI is very proud to have such a strong curriculum on Conflict Resolution and Peace Education Program in schools, thanks to the ingenuity and hard work of WPDI Conflict Resolution and Peacebuilding practitioners and experts around the world.
In partnership with