January 6, 2022 – Last December, WPDI held a series of graduation ceremonies for the 8,100 primary and secondary school students who completed our Conflict Resolution Education trainings in  Cape Town. Conducted in partnership with 33 schools throughout the Cape Flats area, the trainings were designed to empower the youths with the knowledge and skills they need to not only be successful peacemakers at school, but in their communities as well.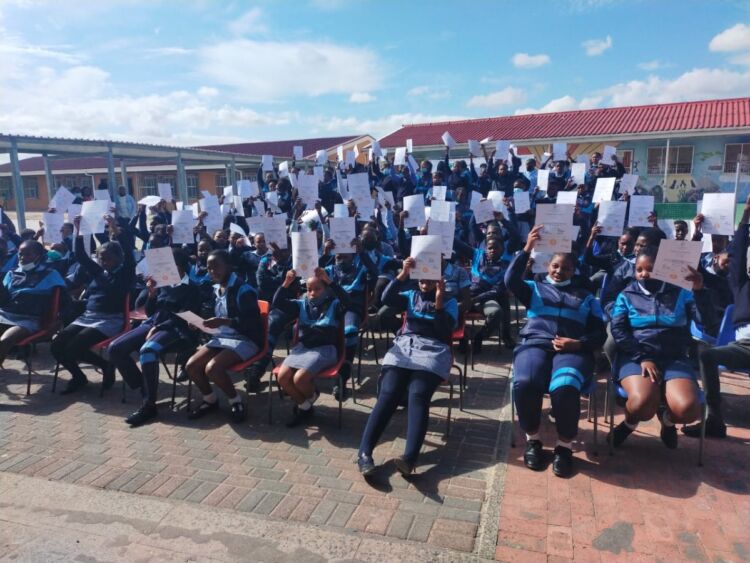 Organized under WPDI's Conflict Resolution Education in Schools program, the trainings reflected our approach that, while peacebuilding is a universal responsibility of all citizens irrespective of their age, occupation, or status, it is not, however, a naturally-born skillset: its values, attitudes, and behaviors can be learned to form a culture of peace, tolerance, and dialogue. In Cape Flats – an area of South Africa that still lives with the scars of the country's history with Apartheid – teaching Conflict Resolution Education in primary and secondary schools is all the more vital to nurture a new generation of citizens and leaders whose global consciousness of the world's challenges and capacity for local initiative will undoubtedly help transform their communities for good.
The trainings began in the fall with the start of the school year and were conducted by WPDI's Youth Peacemakers active in Cape Flats. At each of the 33 primary and secondary schools targeted by the program, our peacemakers held 13 training sessions, covering topics ranging from understanding the different types of conflict to using problem solving skills, including understanding how emotions interplay with conflict and conflict resolution. These interactive sessions focused on the use of the concepts themselves to ensure that the students felt comfortable with the material. This allowed each student to take part in 32 hours of training while also gaining practical experience, giving them a more thorough grasp of conflict and conflict resolution.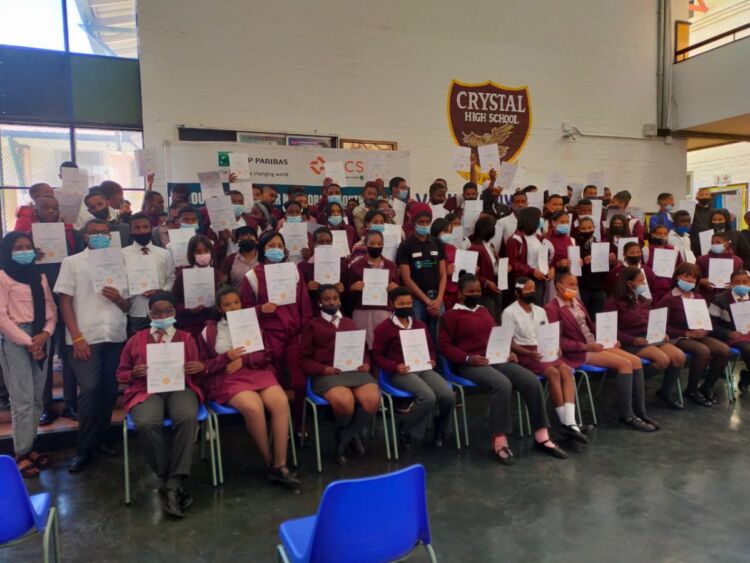 In their feedback to our Youth Peacemakers, the students voiced that they found the trainings to be informational and empowering. Phil, a student at Abedare Primary School, told us how "The lesson that was most helpful was the one about how to control our ever-changing emotions and anxiety. The breathing techniques were useful to me. I also now better understand that peace is possible and must start from within yourself." Keithan, a student at Glendale High School, spoke similarly, telling us how much the training changed him. "It used to be very difficult for me to express myself or speak when I thought I was being judged," he said. "Through WPDI's trainings, I learned to stand up for myself and others. Now, I possess a strong social, mental, and creative personality. I am strong enough to be a peace ambassador."
With thousands of students just like Phil and Keithan from 33 primary and secondary schools now graduated from WPDI's Conflict Resolution Education in Schools program, we know that their schools will be more peaceful and vibrant places. But, moreover, we also know that the seeds of peace are being sowed in communities throughout the flats. This will, undoubtedly, help positively transform them in the years to come.