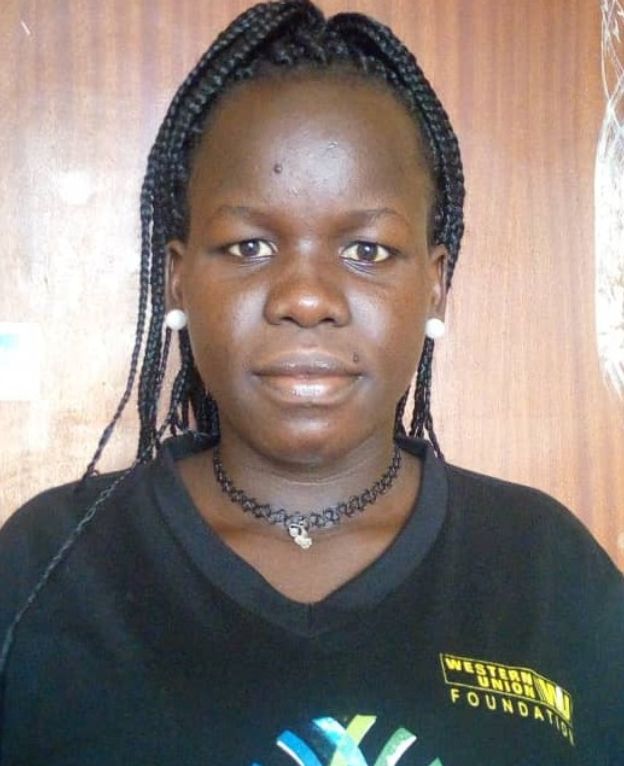 November 25, 2019 – My name is Mary Ajwok Valentino and I am a South Sudanese refugee living at the Kiryandongo Refugee Settlement. I am a Trainer of Trainees in peacebuilding and conflict resolution within the Whitaker Peace & Development Initiative's (WPDI) program.
Women and girls are very vulnerable in most societies as victims of gender-based violence in the forms of rape and sexual assault, especially refugees, migrants, minorities, and HIV victims. This is due to gender inequality, social norms, and gender stereotypes.
We women have been denied opportunities to achieve quality education, peace, and human rights. We have been so silent due to fear, shame, impunity, and stigmas which has caused so much pain for us. I believe that "silence is violence" – something that girls and women go through constantly.
WPDI is responding to gender-based violence in Kiryandongo Refugee Settlement by working with youths (both boys and girls) on community education programs to address the cause right from the grassroots. We have been able to mobilize the community, support advocacy for women, raise awareness, as well as introduce educational programs in schools.
WPDI has also promoted gender equality through dialogue meetings, sporting programs, scholarships, business projects, and peacebuilding programs with the support of the Western Union and Swedish Postcode Foundations. This has contributed to the economic empowerment of women as well as the stability of their marriages and homes.
I call upon all individuals to unite and support girls and women so that they can rise up for themselves and uplift their communities. We need to make opportunities available to women so that they can gain the confidence they need to stand up for themselves. When you empower a woman, no man can ever take the skills away from her because courage has no limit and strength has no gender!
I am proud of WPDI and its partners and I wish all the "feminists" all over the world the very best today.