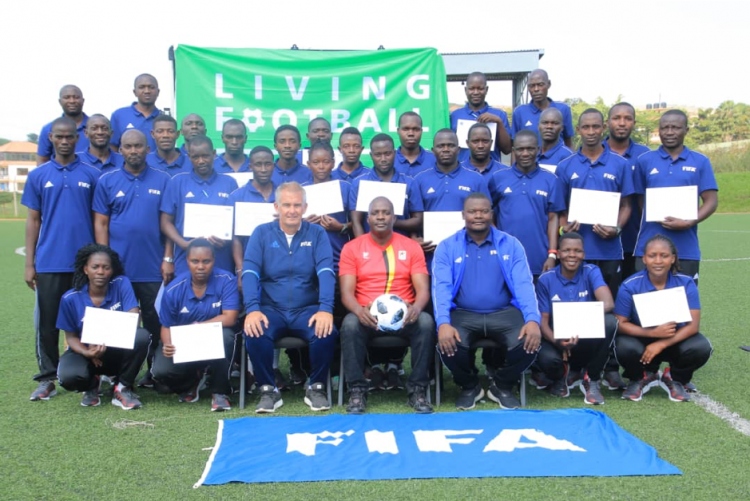 September 24, 2019 – Last month, the Whitaker Peace and Development Initiative (WPDI) received a unique opportunity to send a female soccer coach, Molly, to a five-day training workshop organized by the Federation of Uganda Football Association (FUFA). The training drew 29 total participants from Northern Uganda and aimed to provide coaches like Molly, who trains WPDI youths at the Kiryandongo Refugee Settlement, with skills to help their trainees improve their abilities both on and off the field.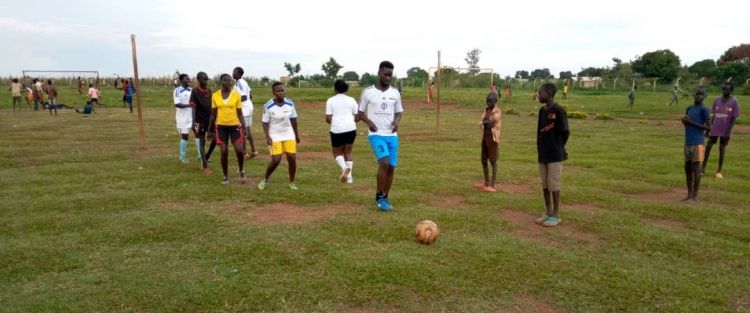 Molly is a 29-year-old Ugandan and has been leading soccer trainings for female youths supported by WPDI at the Kiryandongo Refugee Settlement as part of our Peace Through Sports program. That initiative seeks to create a setting in which youths can learn to respect the dignity of their opponents, the values of teamwork and tolerance, and the importance of fair play and regulations – all important when considering peacebuilding and reconciliation. The program is one of the most popular amongst youths at the settlement, and for young refugees there, it helps forge a sense of positive identity.
During the workshop, Molly learned new ways to help strengthen teamwork, empowerment, and equity in soccer. As she herself told us after, "I will use the knowledge I gained from the workshop to bring my coaching to a new level. I look forward to helping make pre-match sessions more relevant to reconciliation and teamwork between all participants, and the training sessions I lead will be thoroughly designed, too."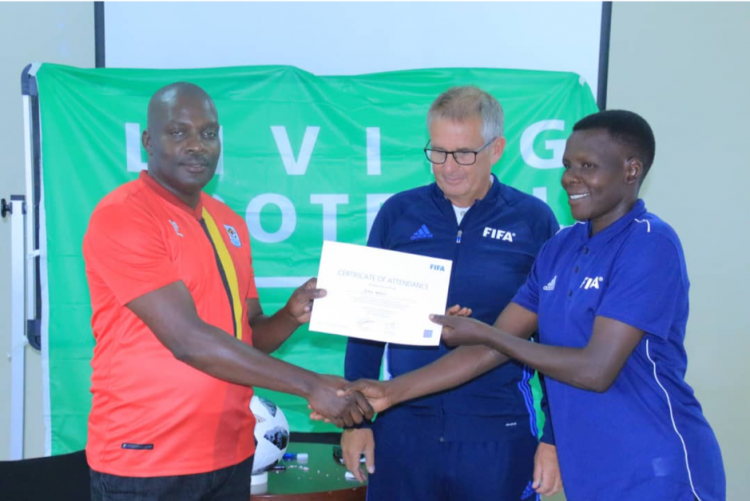 In the coming weeks, Molly will continue training the WPDI female youth team at the Kiryandongo Refugee Settlement. After completing the training workshop, she was also elected to represent the community at another FUFA-organized training, which she will attend near the end of the year. There, we know that Molly will only continue to hone her skills for the betterment of the youths she trains.