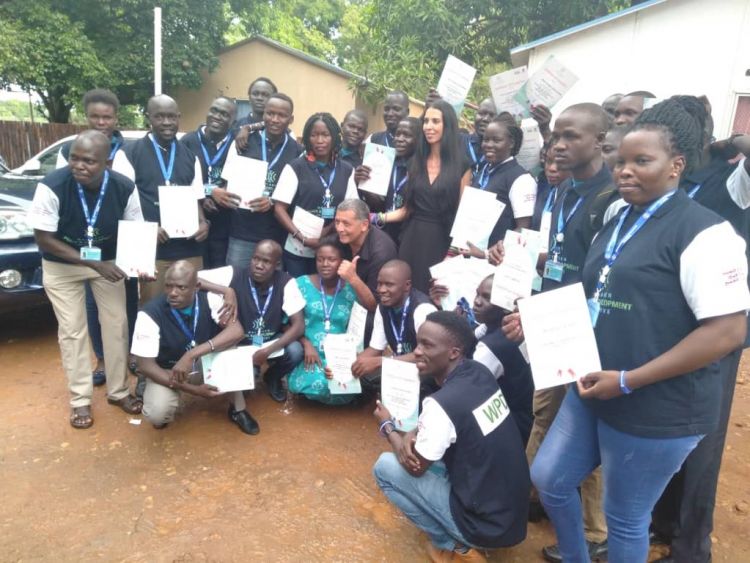 June 24, 2019 – In mid-May,  a new cohort of youth peacemakers from South Sudan's Central Equatoria state completed their year-long intensive training with the completion of a fifth and final seven-day workshop. The Whitaker Peace & Development Initiative (WPDI) is proud to announce that the youths, colloquially referred to as Trainers of Trainees (ToTs), will soon join our already-existing peace force of 300 youth peacemakers in the country's Equatoria region.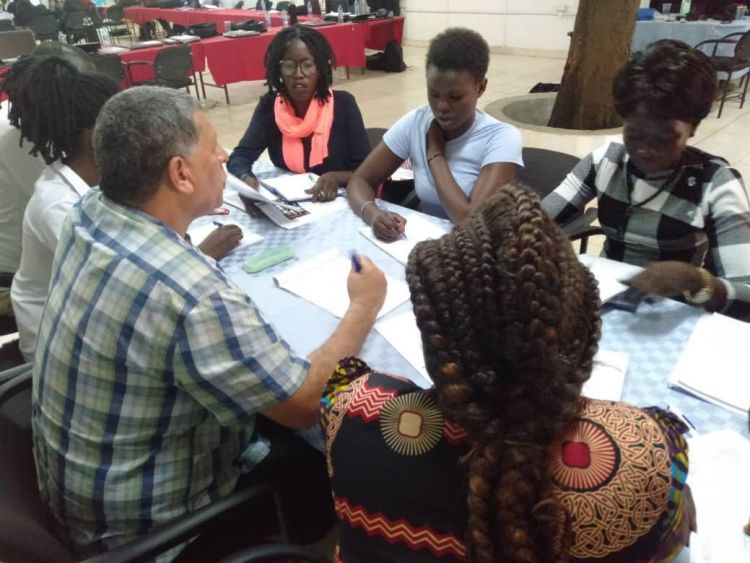 The final workshop was but one in a series under the guise of our flagship program, the Youth Peacemaker Network" (YPN). The YPN aims to promote peace, resilience, and prosperity in places affected by long-term conflict and armed violence. It is grounded in the notion that peacebuilding is a grassroots process that must abide by local ownership. With that in mind, the cohorts we train consist of local young people that we subsequently support as they teach Conflict Resolution Education in schools, organize reconciliatory community dialogues, and develop small social impact businesses that provide tailored services to their communities and jobs for other local youths. This is a mission of great responsibility and complexity for which we received support from the Education Above All Foundation.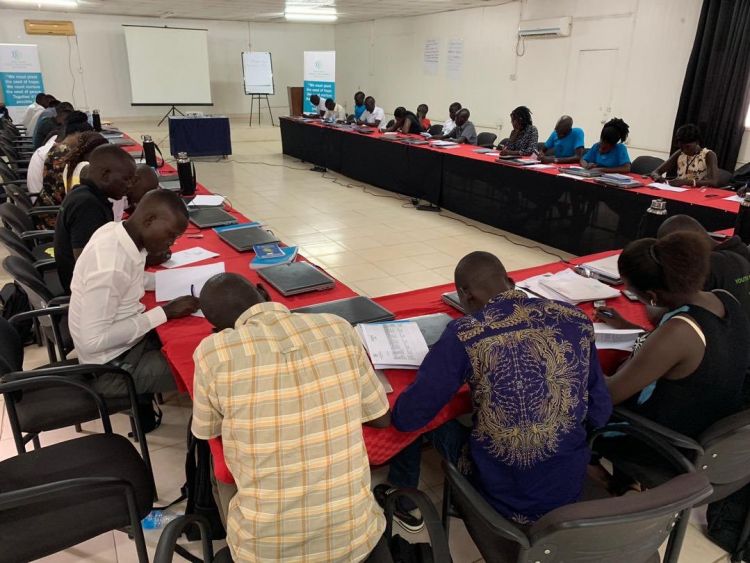 The final workshop was held from May 18-24 in Juba, the capital of South Sudan, and sought to ensure the ToTs had a firm understanding of the knowledge and skills necessary for their future work. Over the seven-day period, we revised with and tested the youths in topics including Conflict Resolution Education, Information and Communications Technology (ICT), and Business and Entrepreneurship. The exam results showed a great amount of improvement over the course of the year, with 79% of the ToTs scoring 80% or better on their final exams. The feedback was even more encouraging: the youths declared that they now have a strong understanding of and are comfortable with conflict management and resolution, passing along what they have learned to others in their communities, and with computers and the Internet. This will no doubt help them have a significant impact when they begin the next aspect of their work – returning to their communities.
The youths voiced this during the workshop. Joseph, a ToT from Juba, told us that the training made him "fully aware of myself. My knowledge has greatly improved and I now have the confidence to address others without fear. I am ready to work in my community to spread peace, which I know will lead to more peace at the national and international levels." Rebecca, another ToT from Terekeka County, spoke to how she has been "transformed by this long journey. I now know how to disseminate peace to my community and to South Sudan at large." Richard, from Juba, talked about his hope to "start a business, help my community, and transform society to become safer and more productive."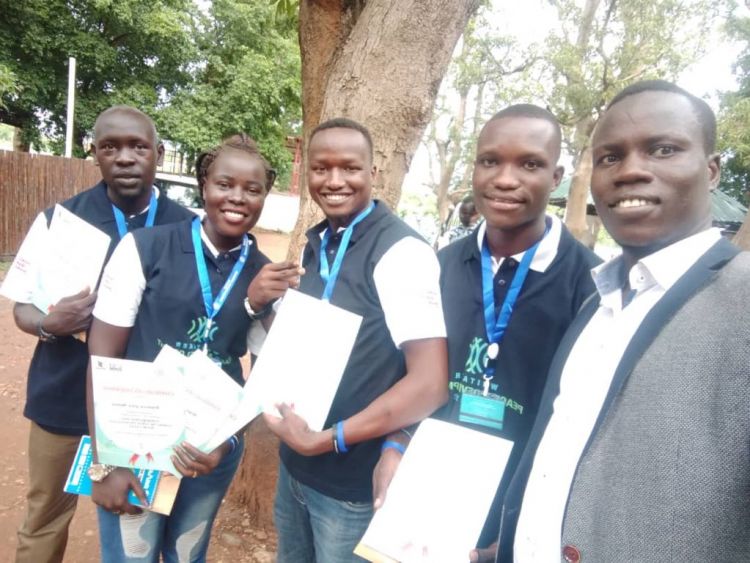 At the workshop's conclusion, a ceremony was held for the 26 graduates of the youth peacemaker network training program. A number of them spoke about their excitement for their future work. So, too, did WPDI staff and South Sudanese officials, including our Executive Director, Ms. Caroline Descombris, as well as the Terekeka state Minister of Information, the Hon. Joseph Ladu.  In his remarks, Ladu spoke to how our youth peacemakers will address pertinent issues in South Sudan such as a lack of opportunities for young people, tribalism, and illiteracy. The 26 youth peacemakers obviously enjoyed the ceremony and the attention but were also ready to return to their communities and begin their work. In the coming weeks, the remaining 14 ToTs in the cohort will undergo a refresher training and be provided an additional chance to pass their exams and graduate from the youth peacemaker network training program as well. We have no doubt that they will all accomplish incredible things.