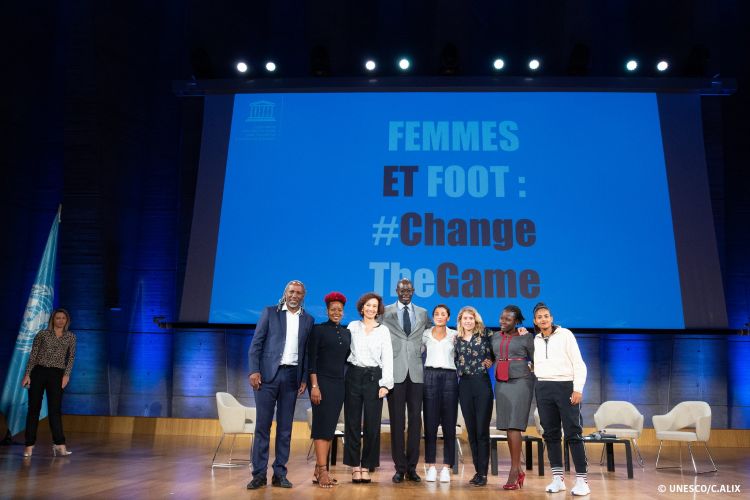 June 5, 2019  – Yesterday, Evelyn Laruni, our country coordinator for Uganda, was invited by UNESCO to highlight how WPDI promotes gender equality through our Peace Through Sports program to mark the launch of the FIFA Women's World Cup. Our colleague, who played football passionately in her youth, was thrilled to participate in the event alongside prominent stakeholders from the global football community, which included Nadia Nadim, a Danish footballer and Afghan refugee, Jody Brown, one of the lead managers of the Jamaican women's soccer team, and Houriya Al Taheri, head coach of the United Arab Emirates national soccer team. Sports journalist Anne-Laure Bonnet moderated the debate.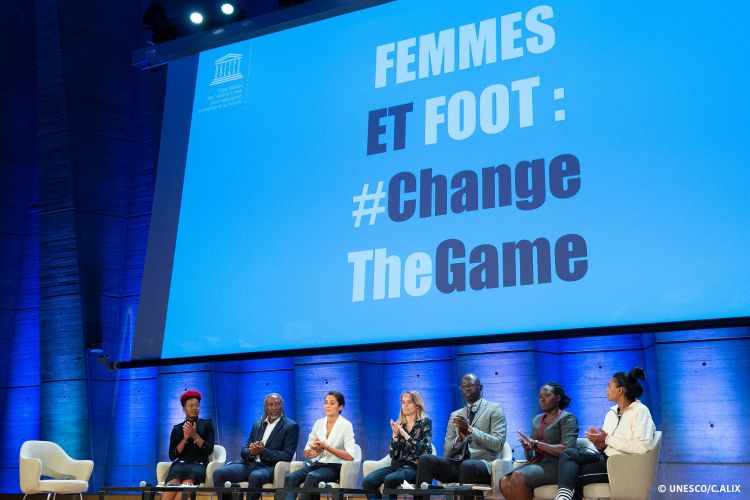 Ahead of Women's World Cup, to be held in France from 7 June to 7 July, UNESCO organized an unprecedented debate titled Women and Football: #ChangeTheGame to demonstrate that women's football can serve as a powerful lever for the empowerment of women and girls, making societies more inclusive. The event was intended as an opportunity to mobilize active and retired football players, both female and male, sports program managers, and media professionals to fight against discrimination, sexism, harassment, the glass ceiling, and other obstacles women face. It also helped prompt reflection about the values of solidarity and respect and gender equality in sports.
In her opening speech, the Director-General of UNESCO, Mrs. Audrey Azoulay, stressed the key role sports has in education and how it could help transform attitudes towards girls and women. She mentioned our "Peace Through Sports" program as a good example of what sports could accomplish for women and girls even in challenging environments such as camps for people displaced by conflict.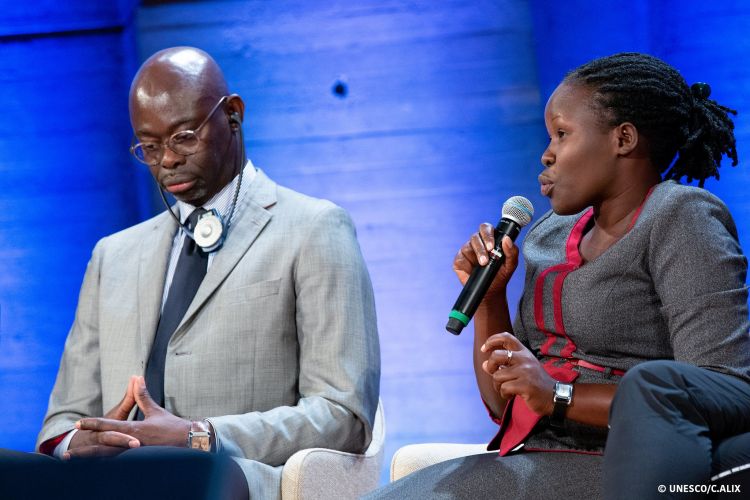 Indeed, as Evelyn explained, WPDI views it as essential to offer girls a safe space where they can grow more confident about themselves. She insisted that having such a  space has helped convince families to let their girls leave home and practice sports – something which remains too often frowned upon in many places. Concerning our work in the Kiryandongo Refugee Settlement, Evelyn voiced her pride at managing a sports program in which we have six football teams fully comprised of girls – a quarter of the teams at the settlement. The 160 girls that comprise of these teams practice every week, sometimes every day. Some of them participate in official Uganda-wide competitions, which generates immense pride in the refugee community. In addition to the sportive aspect of the program, it is also an opportunity for teaching values of peace and human rights. Evelyn also noted that the program also features courses on sexual and reproductive health, which is key to help these young women gain control over their bodies and, therefore, their lives. Clearly, there are many benefits to offering sports programs to girls in camps for refugees and people displaced by conflict. She added that the Women's World Cup is a unique opportunity for girls to witness that women can excel in football. As WPDI plans to stream the matches at our Community Learning Center in the settlement, she said that we will definitely see new recruitments.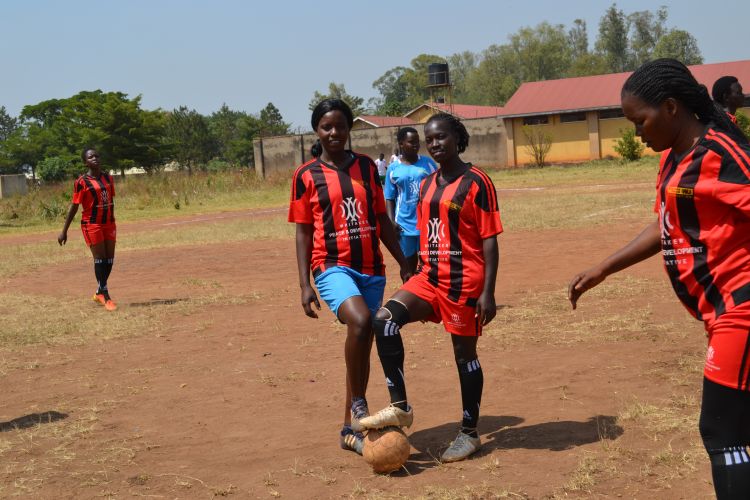 Evelyn conclusive remarks at the event captured our message regarding how sports can be a powerful vehicle for empowering women and that governments, federations, private companies,  and international organization should support women's sports beyond high-visibility events while also encouraging them even in the most remote places in the world.