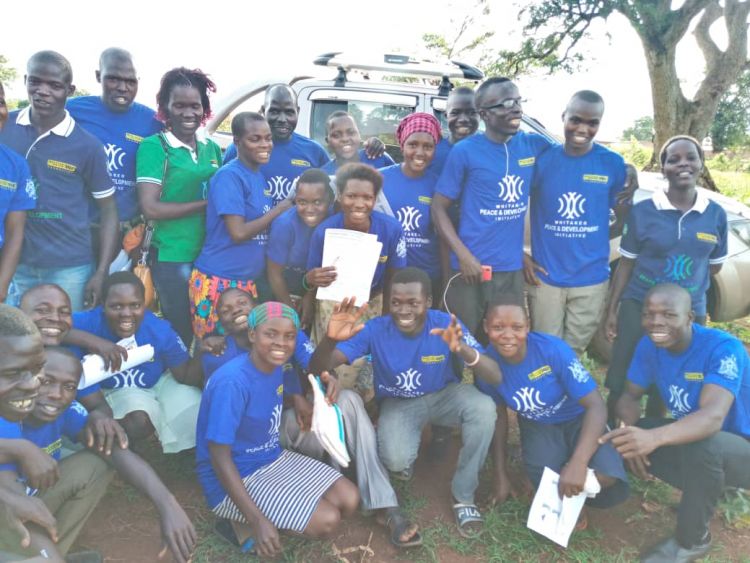 July 1, 2019 – From May 8-19, youth leaders from the Whitaker Peace & Development Initiative (WPDI) – with support from the Western Union Foundation – conducted the last series of four five-day training sessions for local youths in and around the Kiryandongo Refugee Settlement. This training marked the last training phase of the Youth Peacemaker Network – our flagship program – which aims to foster peace and prosperity in vulnerable communities by drawing on the energy of youths. To nurture and channel that energy, our approach is to empower local young men and women to take action themselves. To this effect, we intensively trained the first group of 40 highly talented and dedicated young people in Conflict Resolution Education, Business and Entrepreneurship, and Information and Communications Technology; each was recruited from within the settlement as well as from the host community in Kiryandongo. They then trained another cohort of 368 local youths in Conflict Resolution Education and Business and Entrepreneurship from within the settlement and host communities so that they can work together as transformative changemakers in their communities.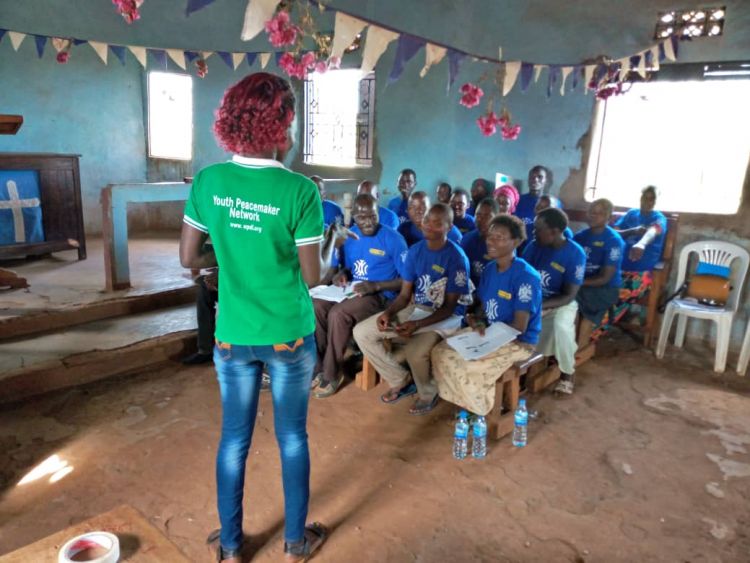 Although our 40 youth leaders only completed their one-year training regimen last December, they are already making a substantial impact within their communities. They have, for instance, organized a total of 28 community dialogues on topics such as peace and tolerance as well as sexual and reproductive health and even resolved conflicts between different ethnic groups. They have also participated in radio talk shows to discuss peacebuilding that have reached an estimated 30,000 people and formed small social impact businesses. These experiences strengthened their resolve, which has, in turn, been passed on to the local youths during their training. As Margaret, a youth representative from Bweyale Town Council said, "WPDI has empowered and motivated local youths to join a peace force that will work in several communities for many years to come. We know that they will promote peace and sustainable development here!". Kenedy, a 26-year-old refugee living in the settlement told us that "the trainings have been impactful for me because I got to understand how, in a group, many things are possible. When we come together, we can do things better. Not only did we acquire knowledge, we also unified youths in the settlement and in the host community. We can come together and have peace, manage conflicts, and have a better life."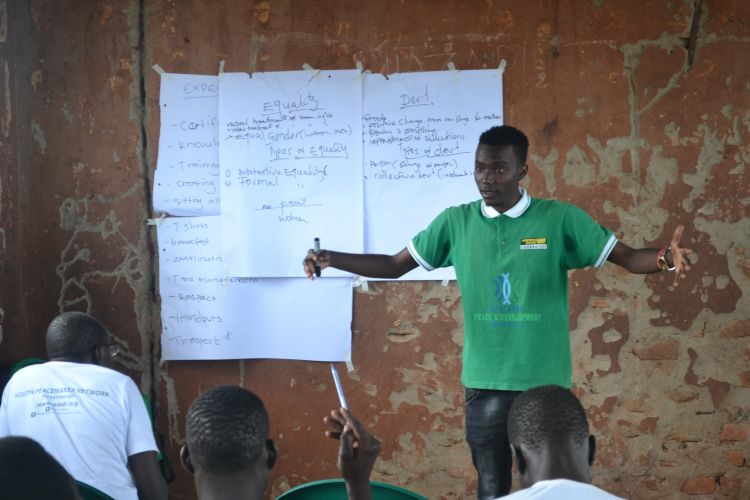 In the coming months, these youths will join our already-existing grassroots peace force on the ground in Northern Uganda, a post-conflict area that is still struggling to recover from decades of civil war. While there is much to be done there, we know that these 408 youths will act as the driving force for peace, reconciliation, and development on the ground there.