November 9, 2022 – On Thursday November 3rd, Forest Whitaker was honored by the UN Foundation with the 2022 SDG Vanguard Award in recognition of his pioneering leadership on peace and justice. Khadija Mayman, a Youth Peacemaker and trainer at WPDI in Cape Town, South Africa, received the award on his behalf from the hands of Hans Vestberg, CEO of Verizon and long-time Board member of WPDI.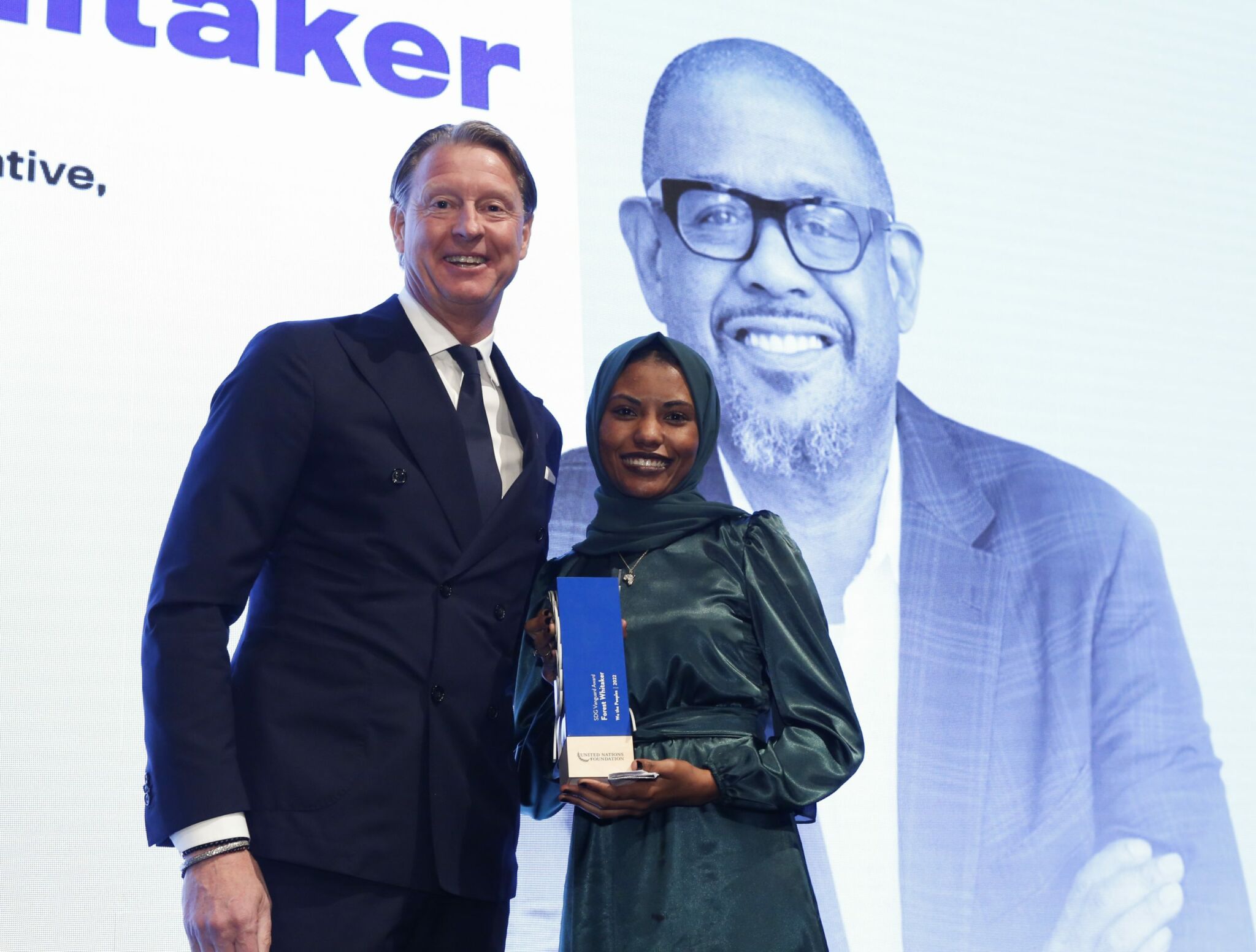 The SDG Vanguard Award was designed to encourage and stimulate action in favor of the UN Sustainable Development Goals (SDGs, a comprehensive 17-goal agenda that was adopted by world leaders in 2015 to address the most pressing challenges of the world). Mr. Whitaker was distinguished for his special efforts to promote the Goal of Peace and Justice, both for the programs he deploys on the ground in Africa, Europe and the Americas through WPDI, and for his advocacy work in his capacities as UNESCO Special Envoy for Peace and Reconciliation and as SDG Advocate. His fellow honorees included Prime Minister Mia Amor Mottley of Barbados; singer, songwriter, and storyteller Mia Kami; and UN Fund for Population (UNFPA), a partner of WPDI which is very active on the frontlines of the fight for sexual and reproductive health and rights around the world.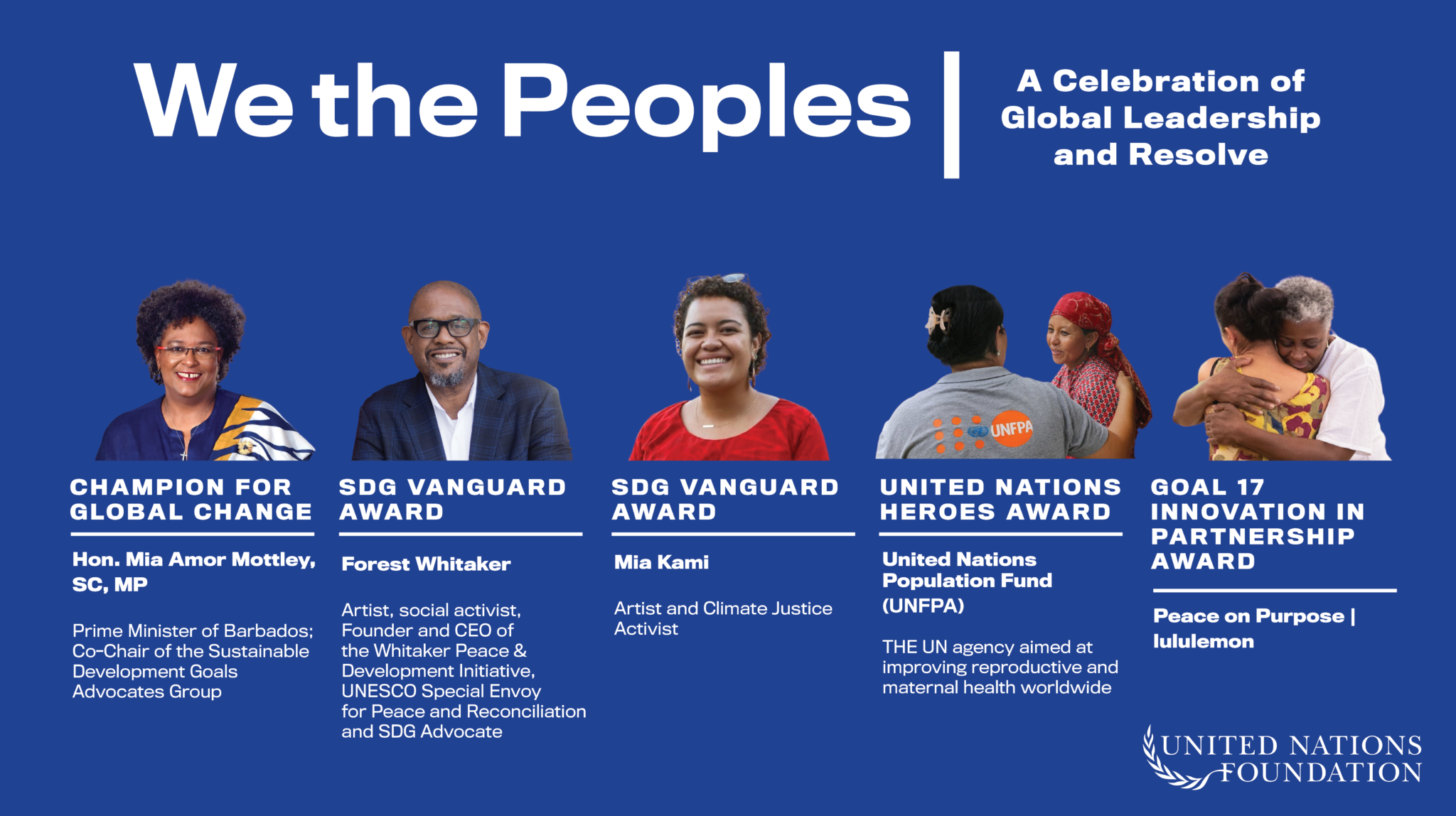 The award ceremony, held in New York on November 3rd, during a dinner entitled "We the Peoples Global Leadership Awards" was of special relevance since it took place on the eve of the UN Foundation's 25th anniversary, which was founded in 1998 by the world-renown media entrepreneur Ted Turner, founder of CNN, to support the UN and UN causes. These were directly acknowledged by Mr. Whitaker in the video message he had prepared for the occasion, revealing that the "values and goals set by the UN are at the very heart of the work I lead through my organization, WPDI, alongside amazing and courageous young women and men." Young people were indeed at the center of his address to the audience of the ceremony, composed of diplomats, UN leaders, business leaders, civil society, advocate leaders, and youth leaders. In this light, he said: "I'm so proud of these young peacemakers that I've come to meet around the world, especially WPDI's participants in Africa, Mexico, and at home in the United States. I know that peace is fragile, but youths are both our present, and our future. Through them, I know that peace can be achieved if we choose to strive for it. Together."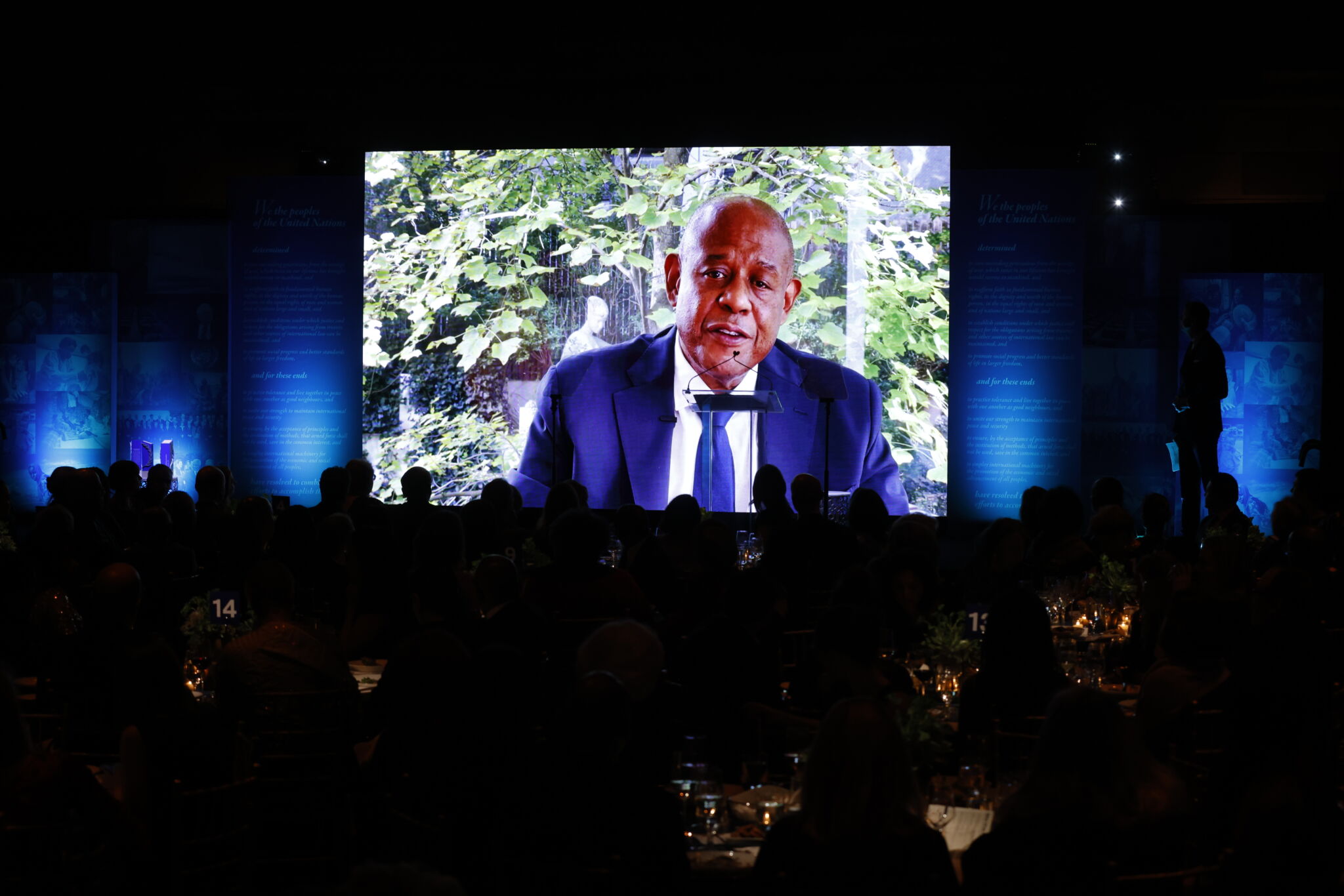 Mr. Vestberg, who sits on the boards of both the UN Foundation and WPDI, presented the award to Khadija Mayman who received it on behalf of Mr. Whitaker as one of our youth peacemakers and trainers from Cape Town. In her remarks she declared: "I hope that the SDG Vanguard Award will help more people around the world to learn from Mr. Whitaker's work and also to learn from it, so they will give young people a chance to make change happen." It is also our hope at WPDI that this meaningful message delivered by a brilliant young woman will be heard and that, in the future, young people will be more and more recognized and empowered as a force for positive change.