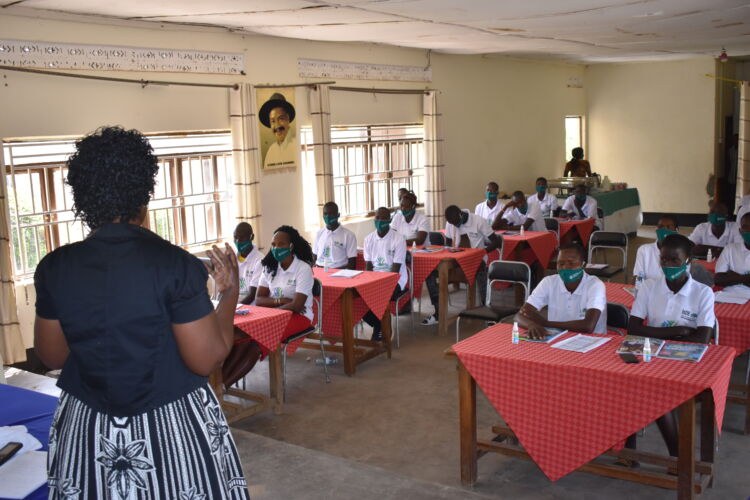 September 15, 2021 – Recently, the Whitaker Peace & Development Initiative's (WPDI) cohort of Youth Peacemakers active in Uganda's Karamoja Sub-Region completed the first in a series of trainings for more than 250 other local youths and community leaders in Conflict Resolution Education and Business & Entrepreneurship. Conducted as the first of four workshops designed to build a grassroots force that will work to bring peace and sustainable development to the sub-region, the training was held for seven days in the sub-region's nine districts. Participants were highly engaged and enthusiastic about learning new skills, which bodes well for the future of their communities.
As one of Uganda's most fragile sub-regions, Karamoja has long grappled with poverty, conflict, and associated issues, including youth disenfranchisement. To help communities there back onto the path towards peace and resilience, in 2020, WPDI launched a new deployment of our groundbreaking flagship program, the Youth Peacemaker Network (YPN), which aims to foster the resilience of target communities through a combination of interventions in education, peacebuilding, entrepreneurship, and technology.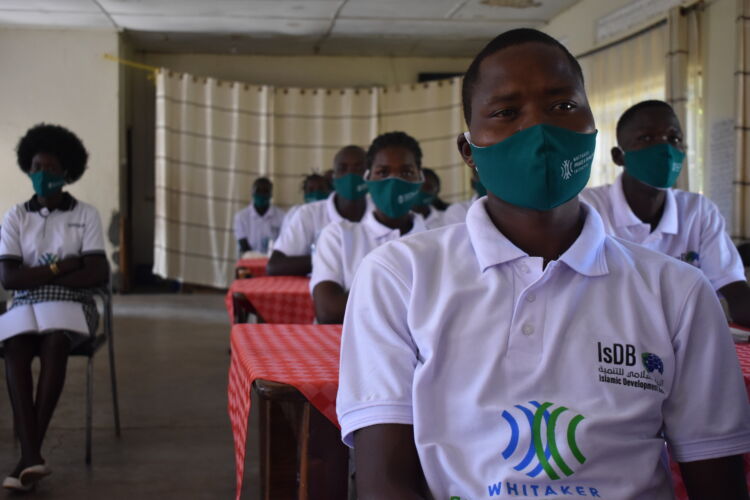 We began our work in Karamoja with the recruitment and training of talented and motivated young women and men, who constitute a force for peace and transformation at the local level. For several months, we trained this cohort in areas such as Information & Communications Technology, Conflict Resolution Education, Business & Entrepreneurship, as well as Training Skills  and Life Skills, among others. Upon completing their training, these Youth Peacemakers set out – with WPDI's support – to recruit and train other youths in their communities so as to amplify their impact in their home areas. Disseminating knowledge and skills at the grassroots level is a foundational dimension of the YPN, which seeks to mobilize local stakeholders as direct partners in the promotion of peace in their own communities. This approach is highly valuable as it creates a multiplier effect across large areas while ensuring that local populations are fully involved in the process.
The training workshops designed for local youths and community leaders marked the first in a series of four trainings in that regard. From May 31 to September 3, our 36 Youth Peacemakers brought together 180 local youths and 71 community leaders from nine districts in the sub-region to learn about Conflict Resolution Education and Business & Entrepreneurship. Working in partnership with local authorities in order to observe strict COVID-19 safety protocols, the peacemakers taught participants the fundamentals of peacebuilding, such as how to identify conflicts, how to be an active listener, and how to identify potential business opportunities around them.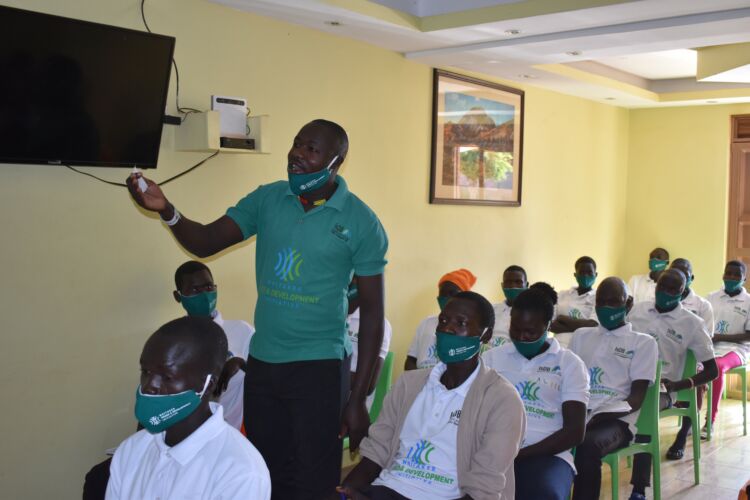 Participants in the workshop reported to us just how impactful the seven days had been. William, from Namalu Sub-County, noted how "I have a small retail business, and I didn't have any idea about the four pillars of business. The workshop helped me realize how much I have to learn, and I am dedicated to learning more to help make my business more successful." Regina, another local youth from Lodiko Sub-County, mentioned how "I have long quarrelled with other people in my community, but thanks to the Conflict Resolution trainings, I am a changed person and I pledge to use my new skills and knowledge to help promote peace in my community." 
With the first training workshop now complete, the local youths and community leaders have an understanding of tools and skills that they can use to increase their potential as changemakers in their respective communities. As they engage in additional trainings, we look forward to the progress they make not only for themselves, but for the Karamoja Sub-Region more largely.