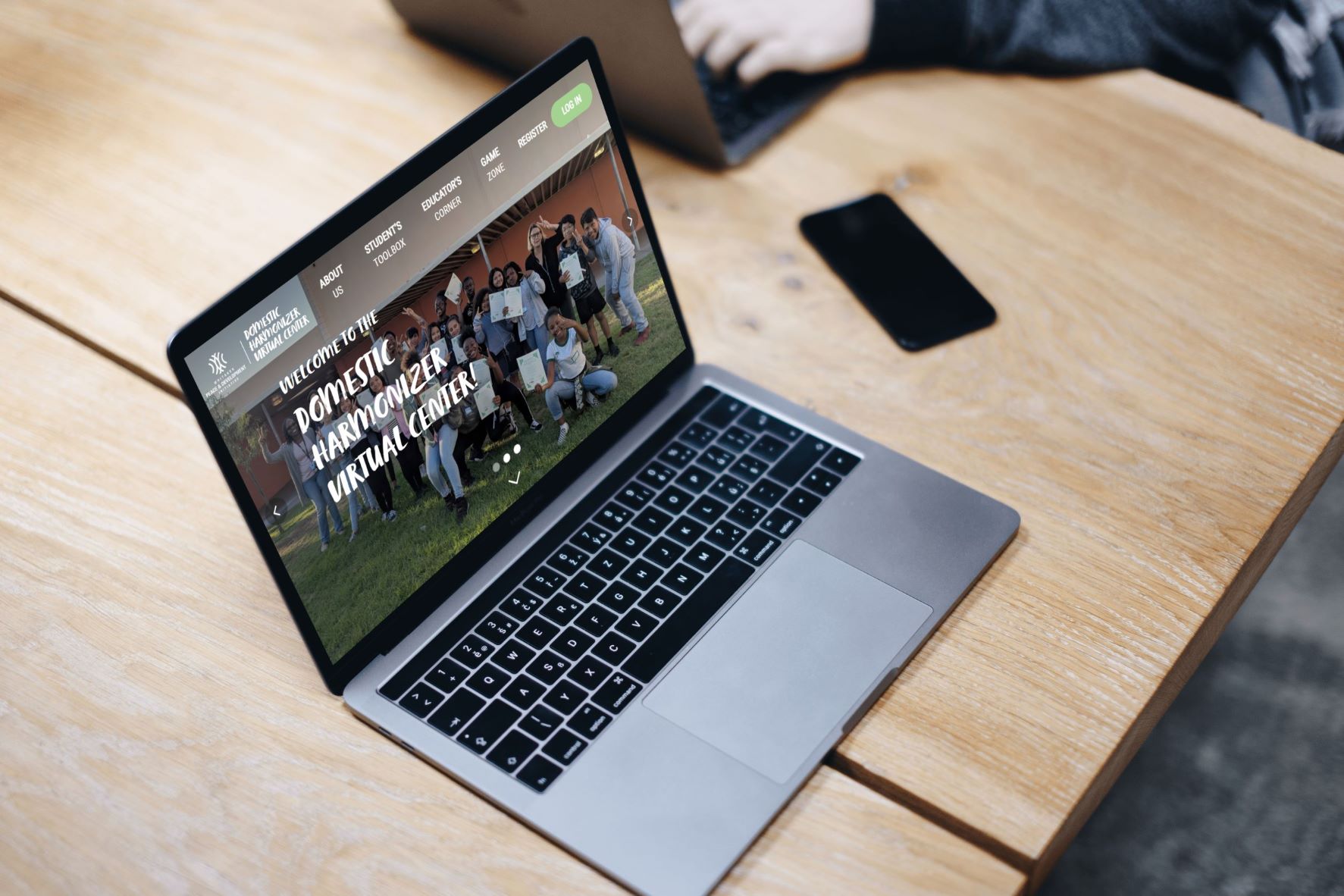 April 26, 2022 – The Whitaker Peace & Development Initiative (WPDI) is excited to announce the launch of its Domestic Harmonizer Virtual Center as well as a game app aimed at developing conflict resolution games. These new tools are groundbreaking innovations developed by WPDI to support participants in our peace education programs – both teachers and students – as they learn and use conflict resolution skills in schools. The Domestic Harmonizer Virtual Center and educational game are possible thanks to generous support provided by Verizon and Bank of the West. Both resources are available to educators and students without charge and offer an array of games and activities to grow knowledge and skills in peacebuilding.
Until now, the Domestic Harmonizer Program has been used at WPDI's partner schools in the Greater Los Angeles Area. Now with the launch of the Domestic Harmonizer Virtual Center, the program's high-impact curriculum can be accessed by schools throughout California and the nation. The site includes a wide range of conflict resolution education content that educators can adapt to academic subjects such as math, science, social studies, and English Language Arts, as well as physical education and art. The site also hosts the program's animation videos, which explain the interconnectedness of conflict in these various academic subjects. When teachers access the site, they also have the option to contact WPDI and request live online demonstration lessons.
The Domestic Harmonizer educational game is also launching on the site and will be available to be played by downloading the app through the App Store and Google Play Store. Our educational game offers eight different types of fun and interactive games which place players in a variety of conflict situations that require them to problem-solve effectively and peacefully. The game offers both single-player and multiplayer modes, fun mini-games, and unique avatar creation options. While the game is originally designed for students and teachers in US schools, it can of course be enjoyed by players of all ages around the world.
"We are very excited to launch the Domestic Harmonizer Virtual Center and game. It is a milestone in our evolution." said Forest Whitaker, WPDI Founder and CEO. "The site and game harness the power of technology to expand the vision of WPDI to many more places and people, offering them skills that will help them bring transformative peace into their schools, their communities and beyond."
Given today's pandemic and the myriad of challenges that youths face every day across the US, a wide range of social-emotional learning tools must be made available to help tackle the problems that they face. WPDI's Domestic Harmonizer Program offers its groundbreaking educational tools, including a middle school curriculum for educators and students, animation videos, demonstration videos, and games, all available online at no charge. With these and other tools, we help students better prevent and manage conflict before it escalates to bullying and violence. With the launch of the Domestic Harmonizer Virtual Center and game, we aim to make school communities across the nation more peaceful.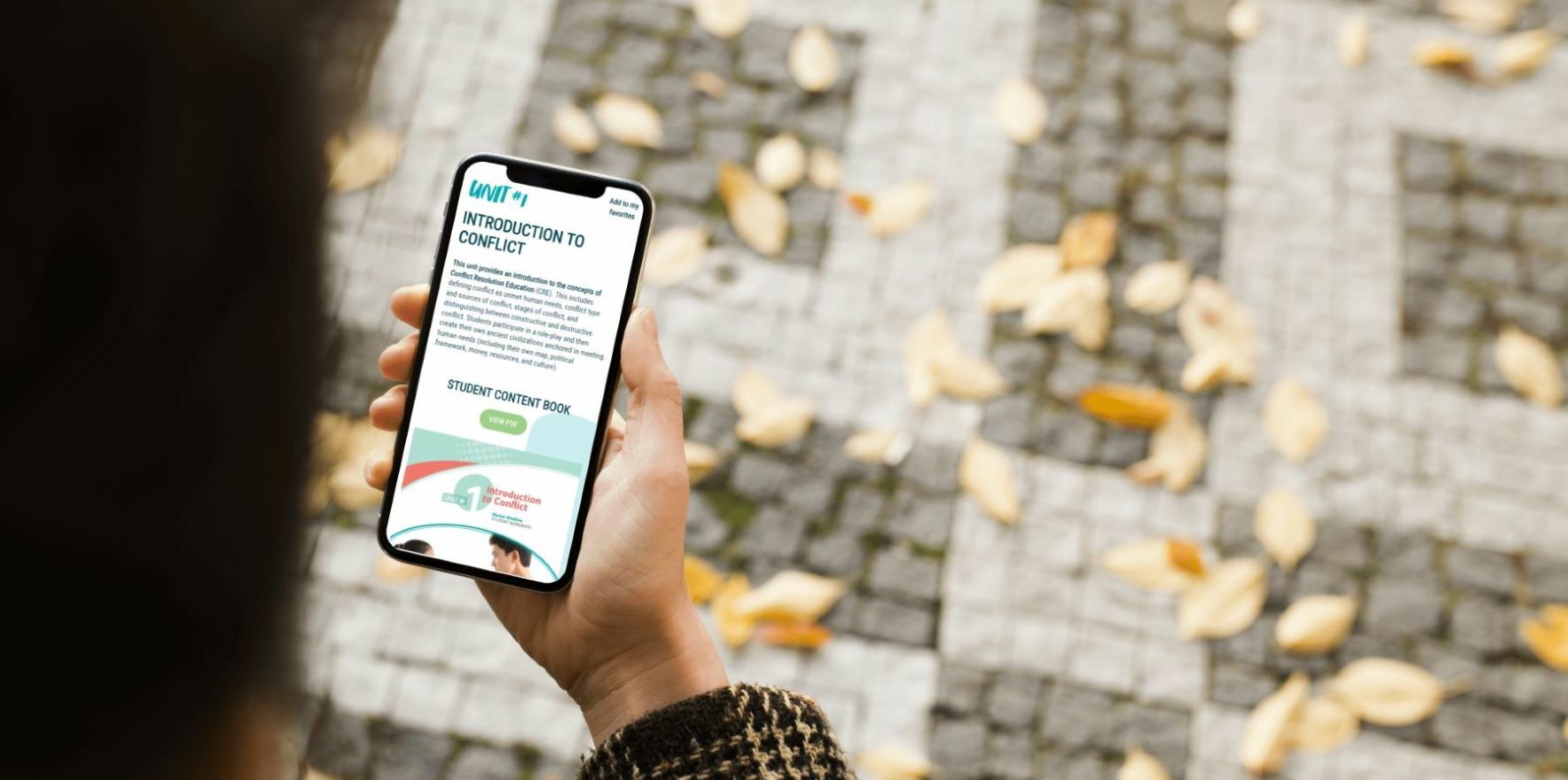 The Domestic Harmonizer Virtual Center and educational game can be found at www.domesticharmonizer.org. The educational game can also be played by downloading the WPDI game on the Apple App Store and Google Play Store.