September 22, 2020 – My name is Carlos. I'm a WPDI youth peacemaker in the city of Tijuana, which is located in Mexico's Baja California state. I'm 21-years-old and have been a WPDI youth peacemaker since 2013. I live in a community very impacted by violence and my desire for peace has always been a big part of my life.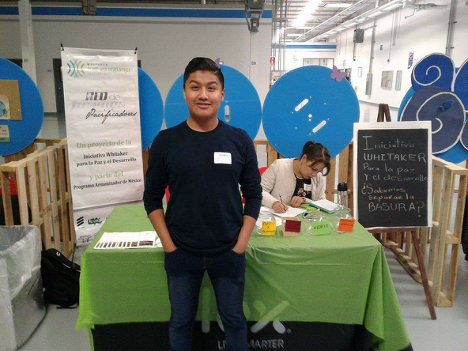 Since I completed my training with WPDI, I have worked to promote a more peaceful and inclusive community. I was involved with the Boys and Girls Club in Tijuana and focused my work on helping disadvantaged youths. With so many young people in Tijuana tempted to take the "easy way out" and become involved in violent activities, I always promote education, peace, and dialogue in my community. Because of my engagement, several youths have gone on to take WPDI's free trainings at the Tijuana Community Learning Center, which has helped them pursue more educational opportunities or vocational ones.
My training with WPDI helped me develop my social and professional character. It has made me more tolerant of others and understand how my actions and decisions impact others. I know that I will continue to work to better my community, and on the International Day of Peace, I urge other youths to become involved in these efforts too.