September 25, 2020 – My name is Linda. I'm a WPDI youth peacemaker in the Omoro District, which is located in Uganda.  I grew up indirectly impacted by conflict; my foster parents were abducted by the Lord's Resistance Army when I was a child, leaving me and my siblings alone. With my background, promoting peace in my community is important to me.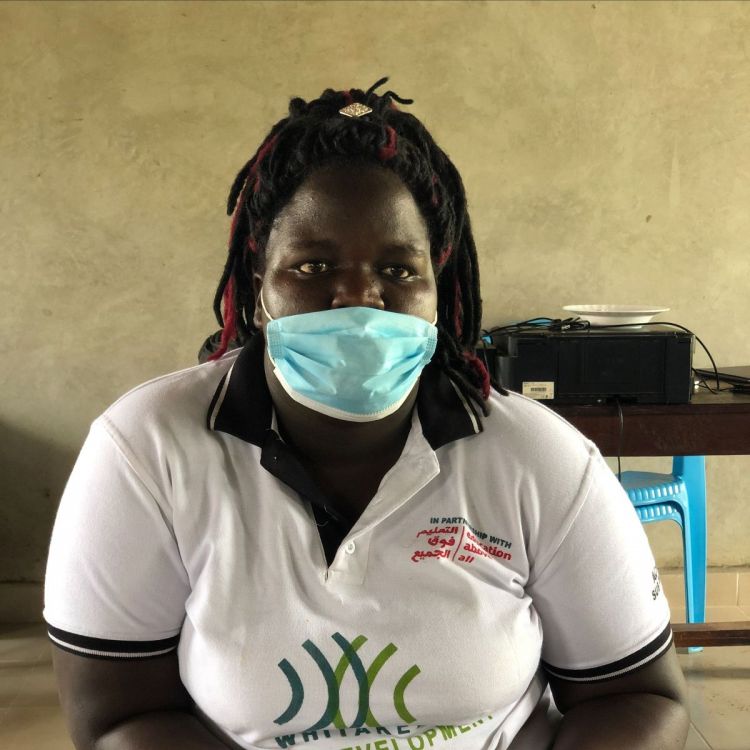 I have been a youth peacemaker in the Omoro District for three years. In that time, I have conducted countless community engagement activities, including trainings to help others find inner peace, community dialogues to resolve conflicts, and specialized workshops to help people develop skills in topics such as business. When COVID-19 reached Uganda, I started to participate in the distribution of masks, soap, and handwashing buckets throughout the county. With schools closed, I am helping tutoring children in my community as well.
On the International Day of Peace, I would like to let other youths know that peace is paramount. We have to preach peace so that we can all live together in a harmonious environment. If we can break the cycle of violence, we can accomplish so much.