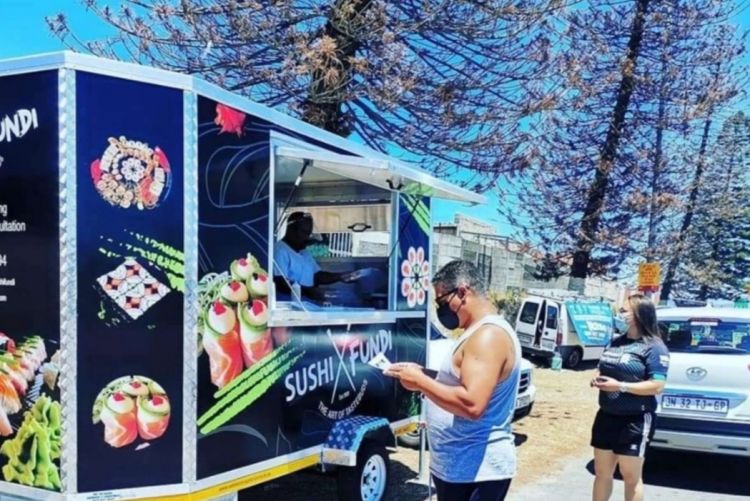 At a very young age, Maruwaan Christians dreamed of owning his own sushi restaurant. Growing up in Cape Town's historically marginalized Cape Flats neighborhood, he worked in different shops and restaurants, ending up, eventually, in some of Cape Town's most prominent seafood and sushi restaurants. Having developed his skills and talents, he then set his sights on opening his own.
In May, Maruwaan took the first step towards realizing his dream by registering for the Business & Entrepreneurship course that WPDI offers at its Community Learning Center in Cape Flats. He attended classes on Saturdays for three months and overcame many challenges, studying late at night after work and struggling to juggle his job, studies, and other obligations.
His hard work paid off, and Maruwaan graduated from the Business & Entrepreneurship course in August. Being a WPDI graduate allowed him to take part in our inaugural Business Plan Competition in Cape Flats, which was exclusively open to former trainees who had successfully completed the Business & Entrepreneurship course. The competition – part of WPDI's efforts to help support and incubate promising youth-led business ventures in vulnerable communities like Cape Flats – was highly competitive. Participants had to pitch their business proposals to an expert review committee and refine their plans based on the feedback they received. The committee eventually chose eight winners, with Maruwaan being one of them.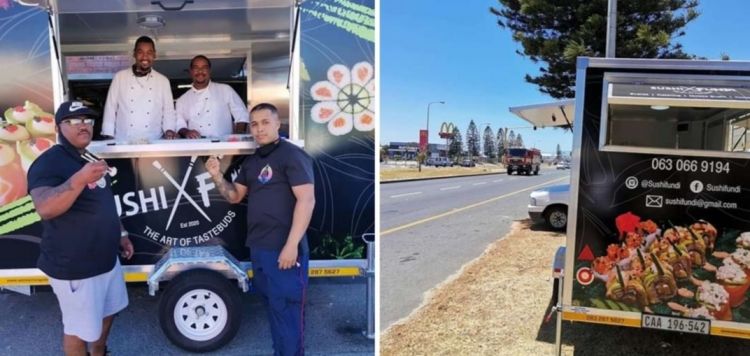 As a Business Plan Competition winner, Maruwaan received a grant from WPDI and its partners to help him buy Cape Town's first mobile sushi truck. "I learned about the importance of creativity, innovation, and marketing during my WPDI training," he says. "Those things have helped set me apart in the market."
Since he opened his mobile truck only a few weeks ago, Maruwaan has overcome the hurdles raised by the COVID-19 pandemic to become one of Cape Flats' most successful businesses in recent times. In fact, his customers converge from all over Cape Town, and he received critical applause from local food media. In the weeks and months to come, Maruwaan plans to continue to work hard, grow his business, and realize his dreams. All of WPDI salutes his success.