June 12, 2020 – My name is Richard Komakech. I am 30 years old and live in Northern Uganda's Pader District, in the Acholi Sub-Region. I had a difficult childhood due to the conflict in Northern Uganda between the Government of Uganda and the Lord's Resistance Army. My family and I had to flee to an Internally Displaced Persons camp. Growing up, I knew that I wanted to have an impact in my community. That is why I joined WPDI to become a Youth Peacemaker.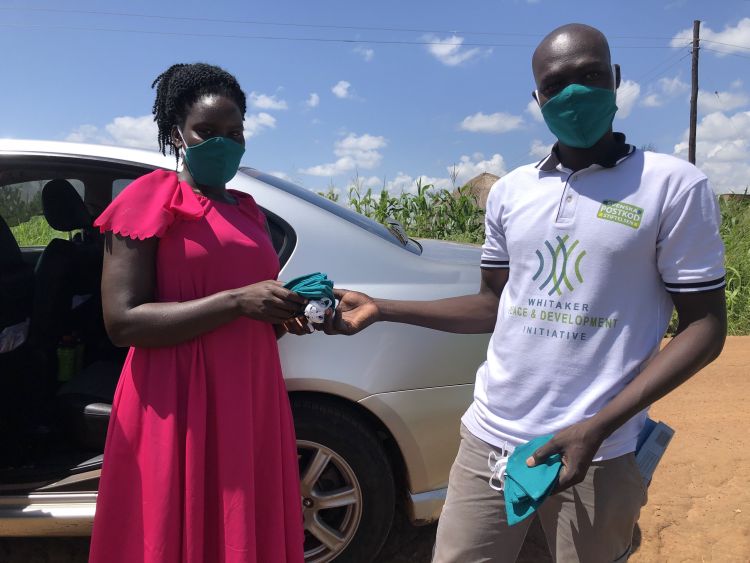 The one year training that WPDI takes us through to become Youth Peacemakers was one of the most intense periods of my life. It covered very different topics like Peacebuilding, Business & Entrepreneurship, Information & Communications Technology, Meditation, and Teaching. It was a lot of work but so fulfilling because it changed my perspective on many things. After I completed the training, I became a Youth Peacemaker and began working in my community to disseminate the knowledge and skills I acquired to other youths. Before the coronavirus pandemic, I helped train hundreds of youths at local primary and secondary schools and members of the Pader District Task Force in Conflict Resolution Education and participated in events like Community Dialogues to reconcile conflicts.
When the government started taking measures to prevent the spread of the virus, we thought that everything would be put on hold. But we quickly realized that many people who live in remote areas of Northern Uganda had no access to information about COVID-19. This was a big problem for people and for communities in general. We had to do something. Thanks to the factsheets that WPDI prepared for us, we have been able to help communities cope with the virus. I have mobilized other youths to raise awareness about COVID-19, helping spread verified information and reduce the number of myths that had been spreading in the community. We have also distributed portable hand-washing stations, soap, and masks to over 200 households as well as in markets, Boda-Boda stages and other public spaces. We have reached more than 500 people in our community. I have additionally participated in radio talk shows sponsored by WPDI and the Swedish Postcode Foundation so people could know how they can help stop the spread of the virus. On these shows, many youths and other listeners have called in to ask questions, and I have informed them about the virus and preventative measures they can take to protect themselves and their communities.
My training with WPDI has helped me become a leader and a resource for my community. In this moment, I want to encourage other youths to take the lead and work to make their villages more resilient and healthy.