August 10, 2020 – My name is Thumeka Madasana. I am a 34-year old woman living in Gugulethu, a community in Cape Flats that faces many challenges. Life here can be tough, but it has made me strong and motivated to make a difference. I came across WPDI last year and, during the time I have been training with them to become a youth peacemaker, I have become even stronger. My hopes are becoming a reality.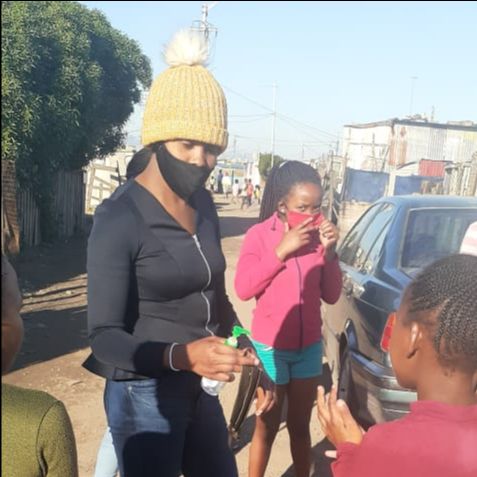 Even though I haven't finished my training to become a full youth peacemaker, I decided to support my community during these trying times. When South Africa went into lockdown at the end of March, I started looking after other young people in my community. I provided them with food, necessities, and encouraging words. I've mainly worked with other young women, as I know the lockdown has been difficult for so many.
With the rapid spread of the coronavirus in Cape Flats, I decided to train these youths and raise awareness about the virus, using information I received from WPDI. I taught them about the dangers of the virus and how important preventative measures are. By practicing physical distancing, to wear a mask, and to wash their hands regularly with soap and water, they could keep safe. I also taught them basic Conflict Resolution Education skills so that they could better handle any conflict they might encounter during these times.
I am proud of the support I have been able to provide to others in my community, thanks to WPDI. During my months of training, I have become more confident, learned how to present myself, and know I can make a difference. Other youths listen to me and use me as a resource. I can't wait to have an even larger impact once I finish my training later this year.