July 27, 2020 – Last month, the Whitaker Peace & Development Initiative (WPDI) held three Business Plan Competitions together with our partners, Gemini Enterprises Africa and the Swiss Agency for Development and Cooperation. Held as part of our Business Bootcamp program right after the Government of South Sudan lifted its national lockdown, the competitions – two of which took place in Juba and the remaining one in Maridi – aimed to meet our goal of putting into place deeper foundations for the long-term development of the country by creating concrete opportunities for aspiring entrepreneurs. Nine business projects emerged from the process – six from Juba and three from Maridi – that WPDI and our partners will support.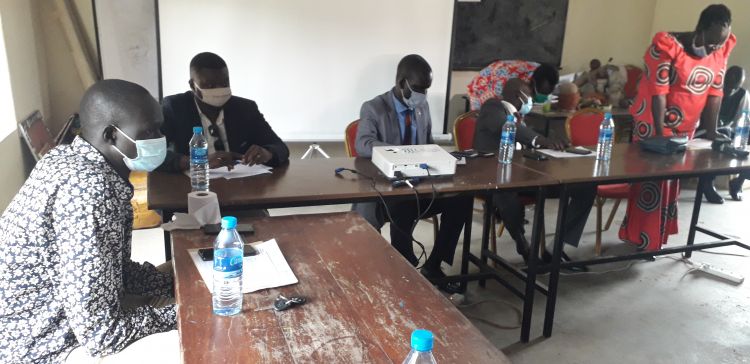 WPDI's Business Bootcamp initiative is a business incubation platform designed to help young entrepreneurs create and develop their own businesses. Through the program, participants receive both tangible resources, such as grants and/or loans, and intangible resources, such as backstopping support, advice, and reinforced training tailored to the needs of entrepreneurs and their businesses. A key step in the process, Business Plan Competitions are open to former trainees who have successfully completed at least the intermediate level of our Business & Entrepreneurship course, allowing them to submit their business proposals to a committee composed of WPDI staff and representatives of our partners.  The role of the committee is a holistic one as it reviews the initial ideas submitted by candidates but also helps them to refine their proposal and turn them into detailed business proposals. This built-in learning component contributes to the success of the program since the competition process ensures that even aspiring entrepreneurs whose ideas are not selected for development can take away skills and knowledge that will help them improve their plans.
The two competitions proved to be widely popular and received a total of 28 business plan proposals from former WPDI trainees. Each proposal was scrutinized by the expert committee that included, besides representatives of WPDI, the Government of South Sudan and other partners. Fifteen ideas were ultimately advanced to a review stage. After a close, detailed analysis of each proposal, the committee chose the finalists: six projects from Juba – including three from our cohort of youth peacemakers in Central Equatoria State and another three from former Business & Entrepreneurship trainees – and three from Maridi. In Juba, the winning businesses were announced in the presence of the Minister of Youth and Sports and the ceremony carried live on national television. The businesses to be supported include an infant supplies store, a convenience store, a print shop, and agriculture-focused businesses, while in Maridi winning businesses include two agriculture projects and a grain store.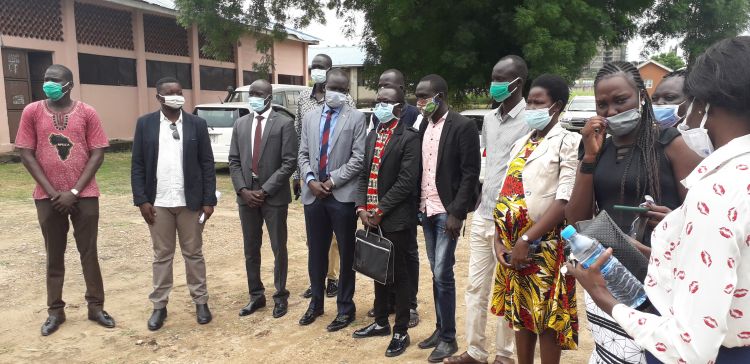 In the coming weeks and months, each of the nine winning businesses will receive direct support from WPDI, Gemini Enterprises Africa, and the Swiss Agency for Development and Cooperation. Our objective is to help them develop their projects into thriving businesses and, along the way, demonstrate that youth entrepreneurship is key to local development, as we hope to inspire a new generation of young entrepreneurs across South Sudan. As Stella, the owner of the Kaluma Baby Shop told us after the competition, "I look to the development of my business and to creating employment opportunities for my fellow youths in my community." If her motivation is any indicator, the prospects of sustainable development in South Sudan is bright indeed.