"There is power in a meaningful conversation and WPDI is doing an amazing job at transforming lives through the power of voices." –  Rwot Latim baptist, Chief of Ker Kwaro Pawel Kal Community in Gulu district, Uganda.
January 25, 2023 – Achieving peace and stability is impossible without building on education as a driver of change. Education has the power to empower, the power to transform the underprivileged and the marginalized into drivers of transformative development in their communities, and the power to open up economic opportunities, thereby improving livelihoods. This involves advocating, in particular, for female autonomy and emancipation through education, in regions where young girls have traditionally been excluded from the education system by their families.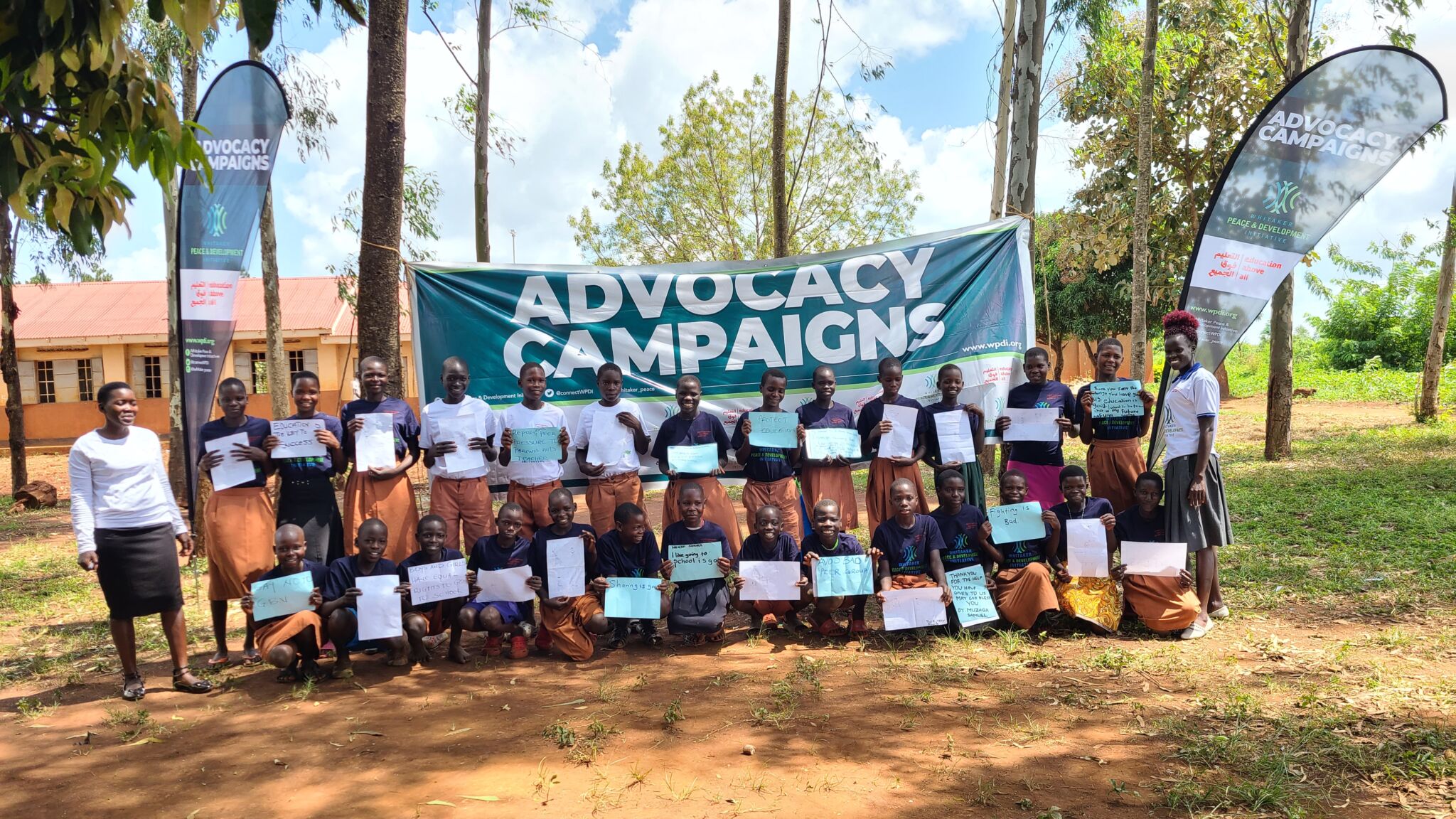 In this vein, WPDI ran, with support from our partner the Education Above All Foundation, a series of advocacy campaign meetings across 10 schools in the Kiryandongo Refugee Settlement, and 8 schools in the Acholi Sub-Region, Uganda, in November 2022. The campaign meetings focused on student empowerment and protecting education as a key component of achieving sustainable peace. Over 5,500 students benefited from the campaign, which was centered on how education is a fundamental human right that individuals should grasp at every opportunity. WPDI aims to make parents and students alike active advocates for the right to education in their communities, in order to drive enrollment, contain dropouts and avoid delinquency. Furthermore, the sessions aimed to develop communal activism designed to prevent any future attack on education and local educational institutions, as these are the backbone of lasting peace.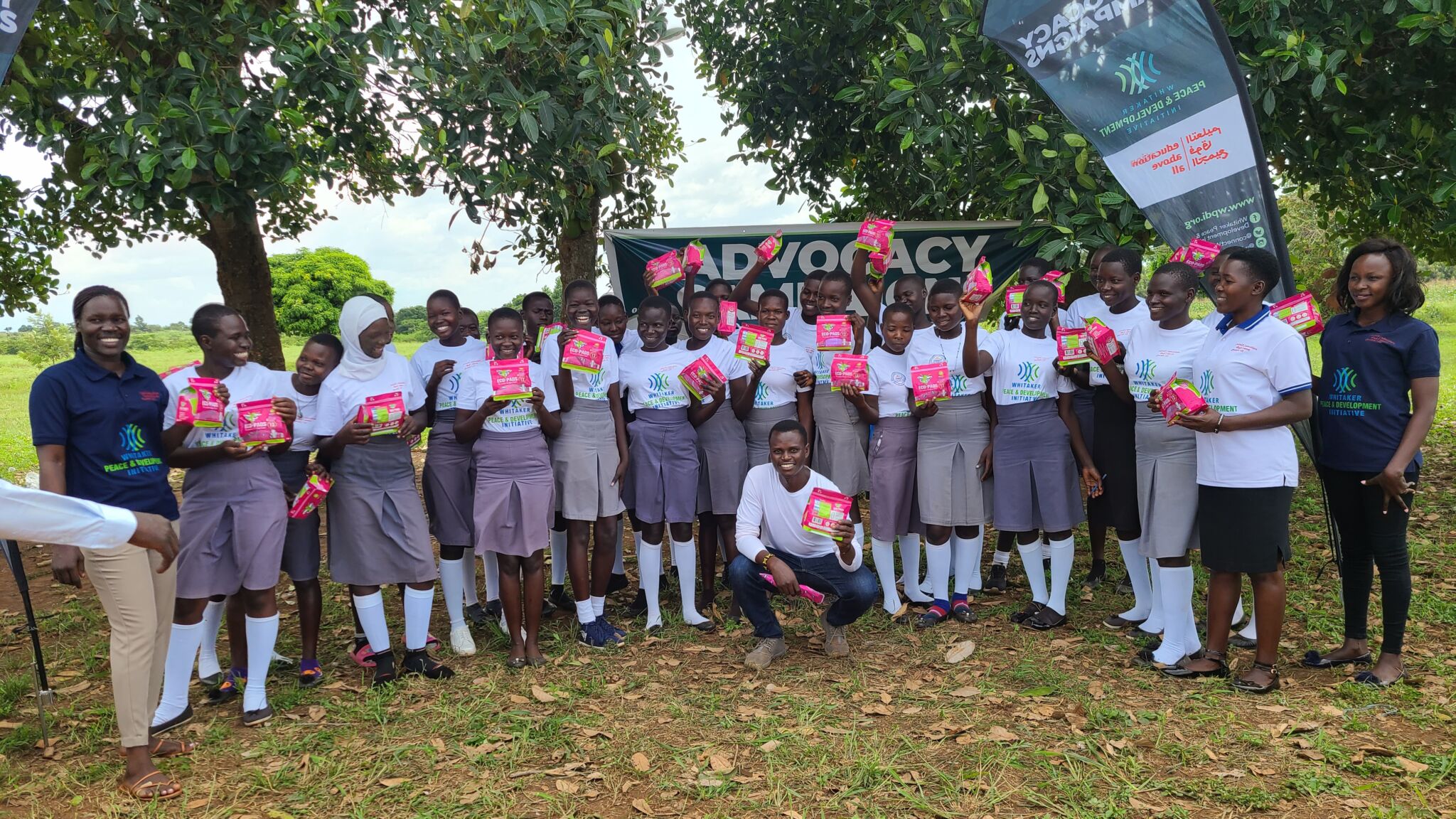 Further advocacy meetings took place at our Community Learning Centers in the Acholi Sub-Region throughout October and November 2022, reaching 356 people. These platforms for dialogue were designed to bring community leaders, parents and officials together to discuss how education can be protected and promoted as a basic human right. 
For students, the continued push by WPDI for positive attitudes towards education has been transformative. "We have witnessed a positive change of attitudes & behaviors from students after the advocacy campaign meetings held in our school. We are very grateful for the support from WPDI," said Adong Monica, School Peace Club Patron at Rackoko Primary school in Pader district. "I didn't know that education was a right. For so long, l thought it was for those who can afford it. My parents didn't take education seriously because l was a girl, but now this advocacy campaign has brought change in my family. l am going to school with high hopes for becoming a doctor," said Esther Sebit, Panyadoli Self help Senior Secondary School at the  Kiryandongo Refugee Settlement.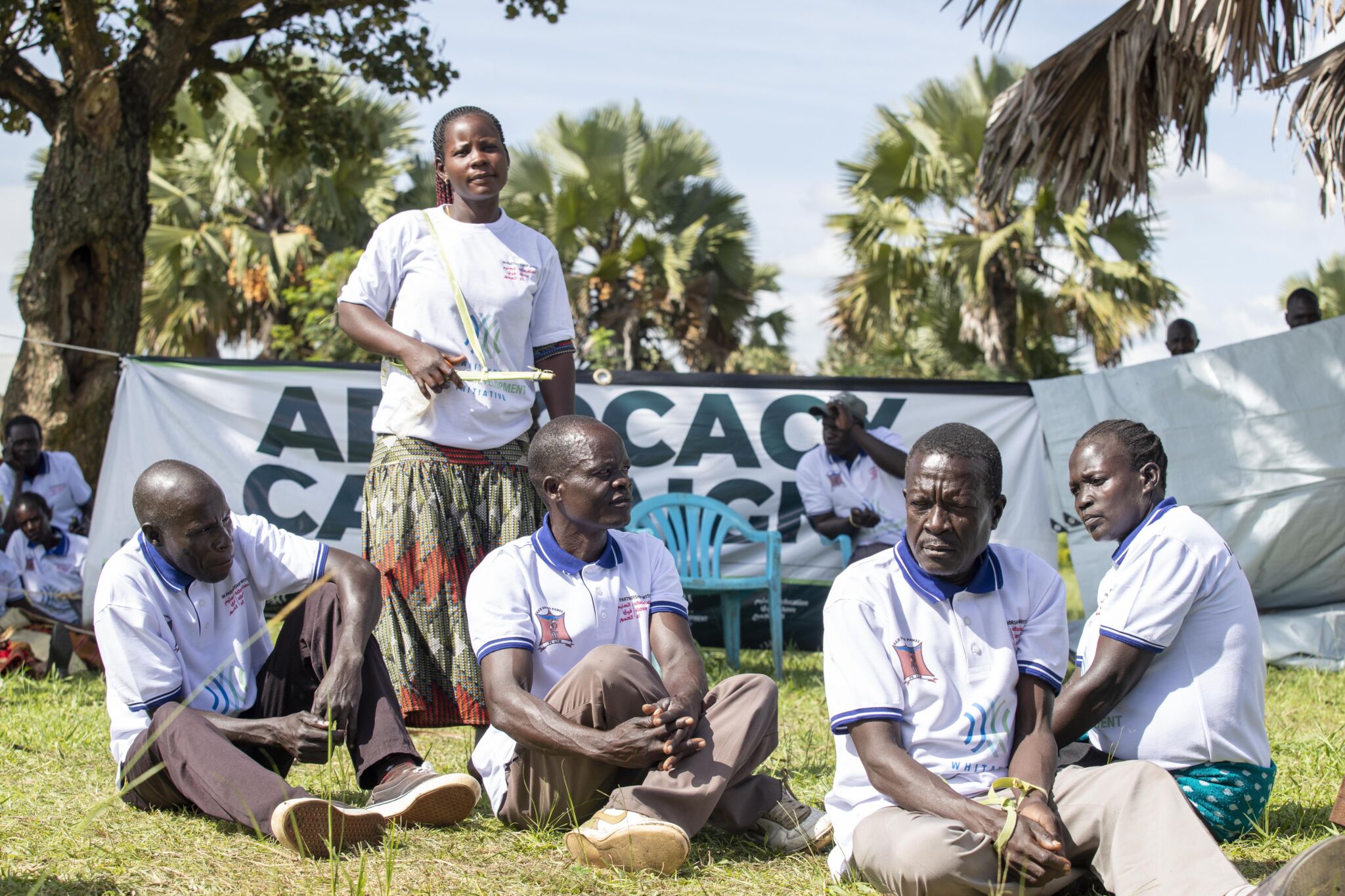 Moving forward, WPDI aims to continue these efforts in Uganda and eventually expand this approach to disseminating a culture of peace in schools into other countries where we operate, in Africa and beyond.
In partnership with