September 18, 2020 – This month, the Whitaker Peace & Development Initiative (WPDI) successfully completed the recruitment of 36 youths from Uganda's Karamoja Sub-Region to participate in the latest deployment of our Youth Peacemaker Network (YPN) program. Recruited from all the sub-region's districts, these young women and men will soon start the one-year training that will help them become WPDI Youth Peacemakers – that is, leaders, mediators, and entrepreneurs – who will contribute to making their communities more peaceful and prosperous places. Working in partnership with the Islamic Development Bank, the recruitment effort successfully built on a series of informational meetings WPDI staff held in the sub-region throughout the summer.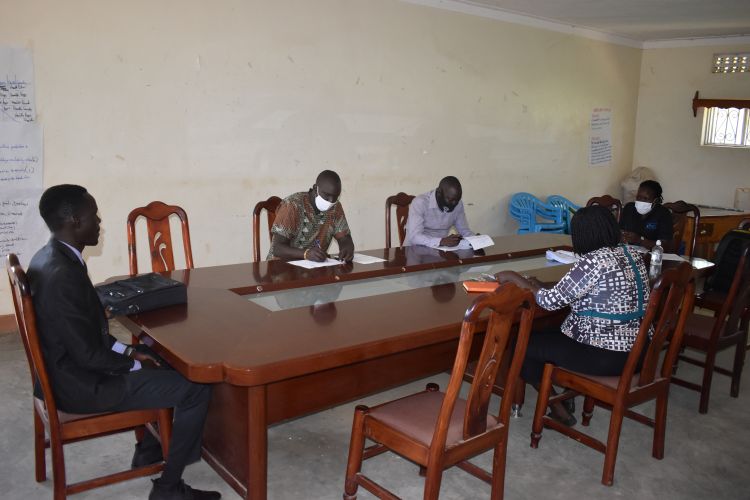 As the most fragile sub-region of Uganda, Karamoja has been negatively impacted by decades of conflict and economic shortfalls; according to the United Nations, its districts have some of the highest Human Poverty Indices in Uganda. Many people in Karamoja lack access to a quality education, infrastructure, and development opportunities. However, transformative change is possible, if concerted efforts build on long-term investments and the mobilization of local energies.
The YPN – WPDI's flagship, three-year program – was created to foster transformative change in line with the Sustainable Development Goals (SDGs). Our approach is to help conflict-affected and fragile communities regain their capacity for resilience by mobilizing and empowering young people as drivers of endogenous change. To this effect, WPDI establishes cohorts of young women and men and provides them with intensive training over a one-year period in topic areas including Transformative Peace Building, Information & Communications Technology, and Business & Entrepreneurship as well as Leadership and Life Skills. Once they complete their training, they will go back to their communities to plant and nurture seeds of peace and sustainable development through a wide array of activities that include mediation processes, informational campaigns, teaching peace in schools, and developing income-generating projects. Over the following two years, they are expected to positively impact more than 10,000 people in the Karamoja Sub-Region.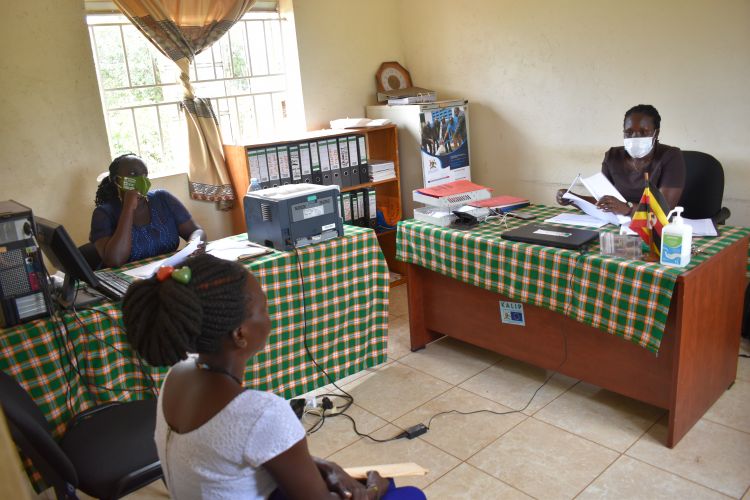 Achieving success in this work requires that they are very well prepared – but not only that. To achieve success in transforming communities, communities themselves must be onboard and involved. For the new YPN in the sub-region, this started with the very selection of the future youth peacemakers since they are going to work with us as was well as with members of their communities. Throughout the summer, WPDI worked closely with a wide array of stakeholders in the Karamoja Sub-region and notably in Moroto, where we have established our regional office and Community Learning Center. In the process, WPDI staff widely publicized the YPN program and its goals. Ultimately, 428 youths from across Karamoja applied for the 36 positions in the cohort, with 176 ultimately shortlisted. After spending several weeks reviewing applications and interviewing shortlisted candidates – with assistance from local officials – 15 women and 21 men were recruited to take part in the YPN cohort. This process was highly acclaimed, with one sub-county Community Development Officer telling us that "the transparency in which the interviews were conducted shows us that the Youth Peacemaker Network program will be effective and managed well."
In the coming weeks, the newly recruited cohort of youths will begin one year of intensive training with us at our newly opened Community Learning Center in the sub-region. As they prepare to begin their journey to become empowered youth peacemakers, we are inspired by their confidence and motivation to begin the hard work to come.