July 14, 2022 – On the week of 3-8 July, WPDI and EAA jointly gathered Youth Peacemakers from WPDI programs in South Sudan and Uganda at our Community Learning Center of Gulu, Uganda, with the objective of training them on advocacy campaigning skills. Over an intensive week of plenary and breakout groups, they familiarized themselves with tools for creating and delivering messages, notably on human rights and the right to education across a wide array of audiences in the respect of local customs and regulations. At the end of the week, they were invited to put their new skills to use directly in a school and a small village in the Gulu wider district.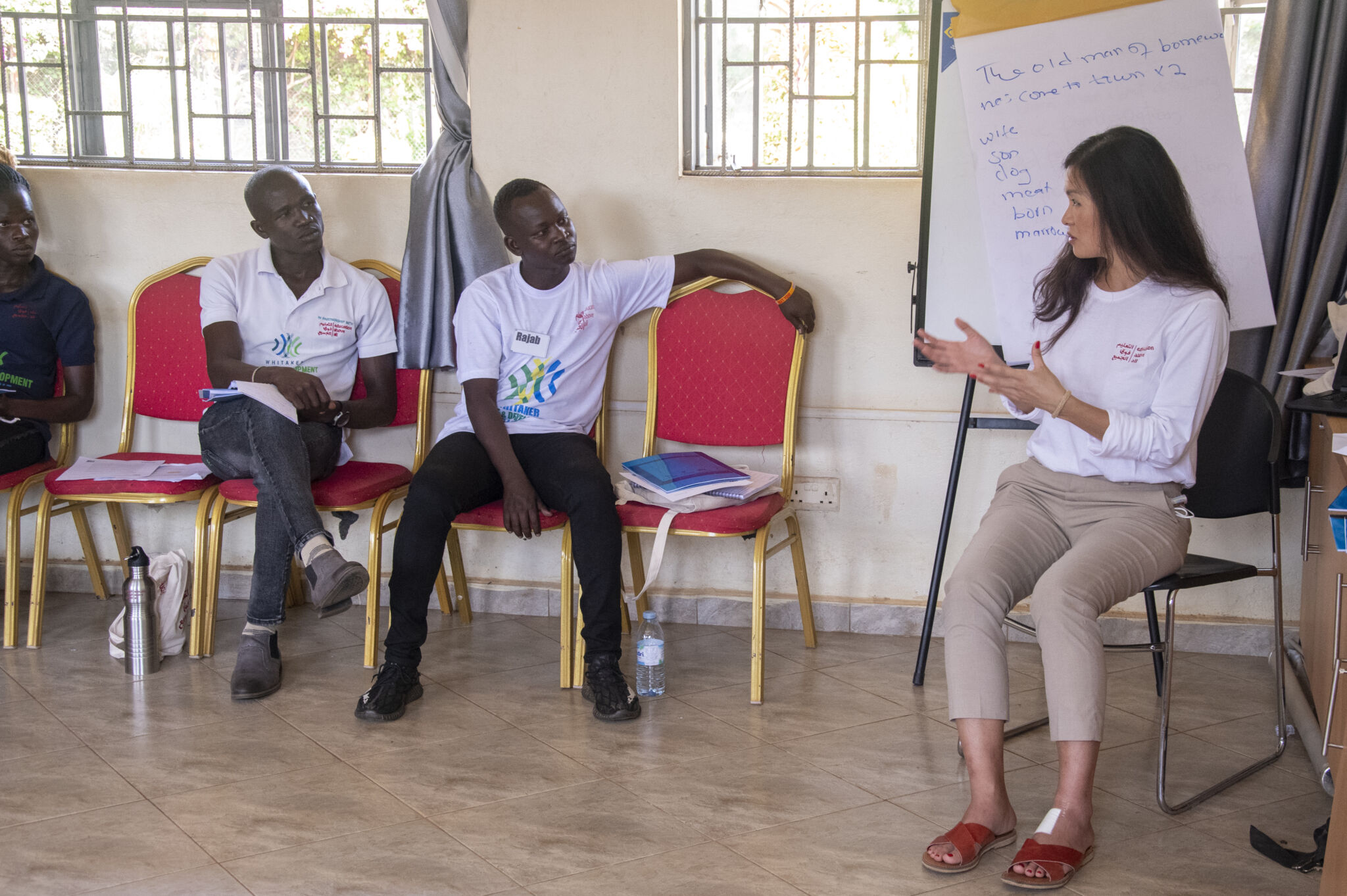 Disseminating key messages of civic interest is an organic part of the WPDI mandate to promote Sustainable Development Goals, Human Rights and other internationally recognized principles. However, while those principles and texts have been adopted by all governments and international organizations, they often remain distant or foreign in remote communities, notably in conflict-affected and fragile areas. Recognizing the necessity to identify and bring forth skills and competencies that can help local stakeholders promote these values on their own and in their own terms in their home communities, WPDI committed to new partnership with the Education Above All Foundation (EAA) which aims to equip our Youth Peacemakers with skills to design and conduct campaigns in an effective and responsible manner across South Sudan and Uganda.
The objective of the project is to raise awareness within local communities about key values through Community Dialogues. Furthermore, the initiative aims to mobilize children and adolescents from 264 primary and middle schools to advocate for key values through local campaigns. The project therefore has an immense potential to create massive long-term change by trusting children and youth in their capacity to foster positive transformation in their direct environments.
The workshop held in July was therefore an instrumental step in this ambitious plan, aimed at transferring skills and knowledge to the groups of Youth Peacemakers that WPDI supports in six locations across South Sudan and Uganda. 3 to 5 individuals from each group were invited to participate in the workshop, the results of which they will later convey to their peers in their respective locations. The workshop was opened through an official ceremony with a local official who, himself a former child soldier, urged the youths to "be the agents of the community." Over the following days, the workshop was led jointly by WPDI and EAA staff and built on the "Youth Advocacy Toolkit" that was adapted to the different contexts of WPDI youths.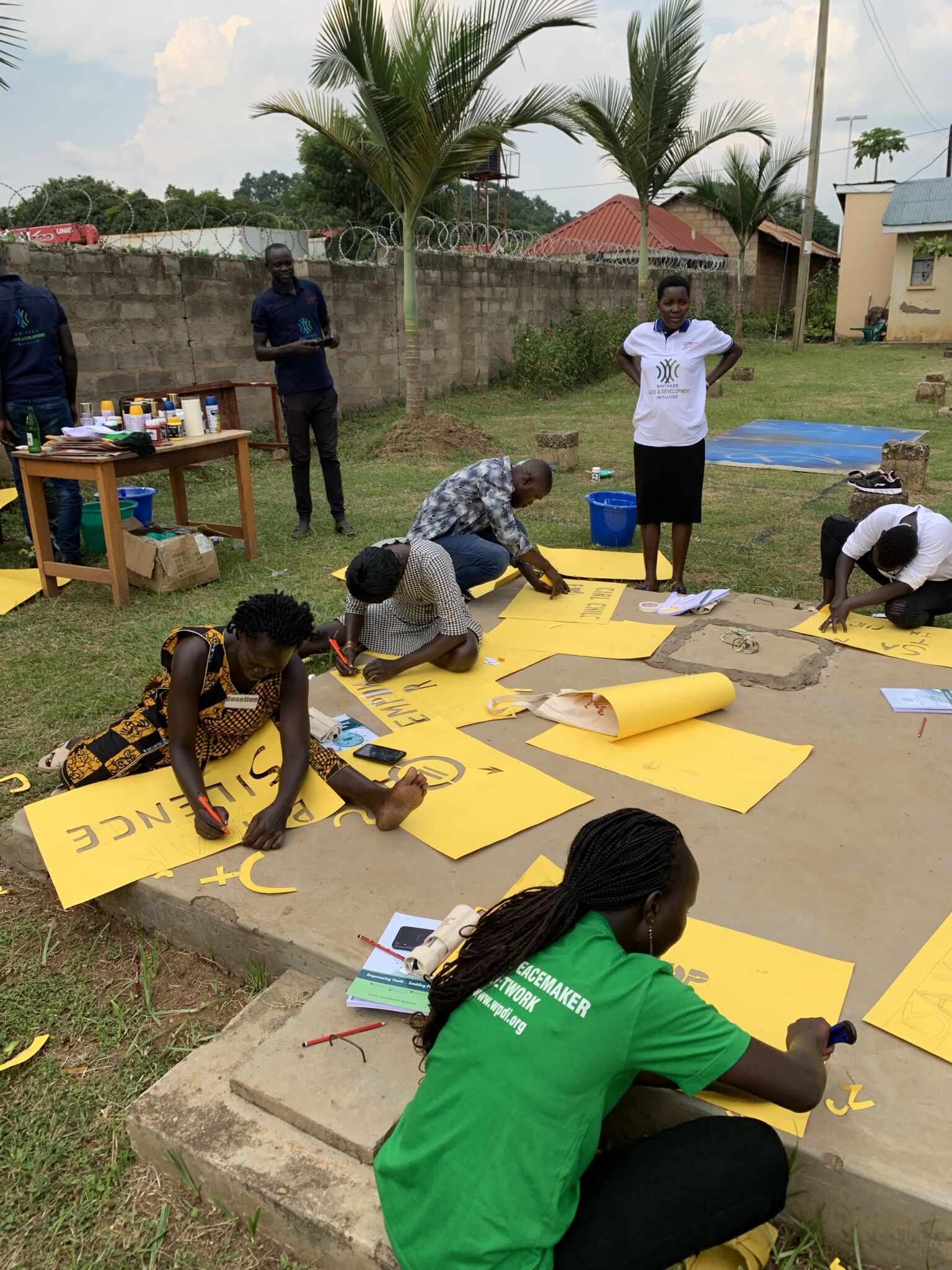 The workshop started with an introduction to WPDI's Sustainable Developments Goals and how to use them as a global framework for local advocacy campaigns, which led the youth to inquire on the history and role of the United Nations as an organization, signaling a strong interest in the global context of their existences. 
In the subsequent sessions, they learned how to identify and analyze problems faced by their communities and how to then design strong messages to relevant audiences. They were also taken through a session on the use of art as a powerful means to convey messages to the public. Throughout these first three days, rich presentations were alternated with vivid exchanges and sharing of experiences. The youths were particularly aware of the need to work responsibly and in close cooperation with local stakeholders and authorities to ensure that their messages would be understood as contributing to local priorities.
To round off the program, the last two days were devoted to testing the Youth Peacemakers' newly gained skills by running real campaigns in concrete settings. The first event took place in a middle school for girls, Sacred Heart. The Youth Leaders addressed the issue of sexual violence against girls, which affects 33% of girls in Uganda according to national statistics, a situation all the more grave that traditions and taboos often lead to girls and families not reporting such violations.
The exposé was followed by a short play focusing on the need to break the silence on the issue of sexual violence against girls.Thereafter, the Peacemakers prompted a debate with the girls who proved to be very aware of the issue and responded very positively to the invitation to create messages of their own to raise awareness amongst their peers. The young girls created a play, a danse, a poem and a song ("speak out girls, don't be silent"). 
Apiche Alice, from our Program in Kiryandongo, was very enthusiastic about the energy of the young girls: "The event at the school was very good. The girls there had knowledge but did not really talk about it. The advocacy campaign has helped them show everyone that they are very creative. I led a group of them to make a song saying that girls must not be silent and they were very motivated. This has been very successful"
The second campaign took place in a village a few kilometers from Gulu. The Peacemakers advocated for girls' education, stressing that too many girls were induced to drop out of schools because their parents preferred to send boys to school and keep girls at home for domestic chores. The community was very responsive to the topic, including the leadership, all male, who recognized that there was a need for their community to change and make more space for women and girls.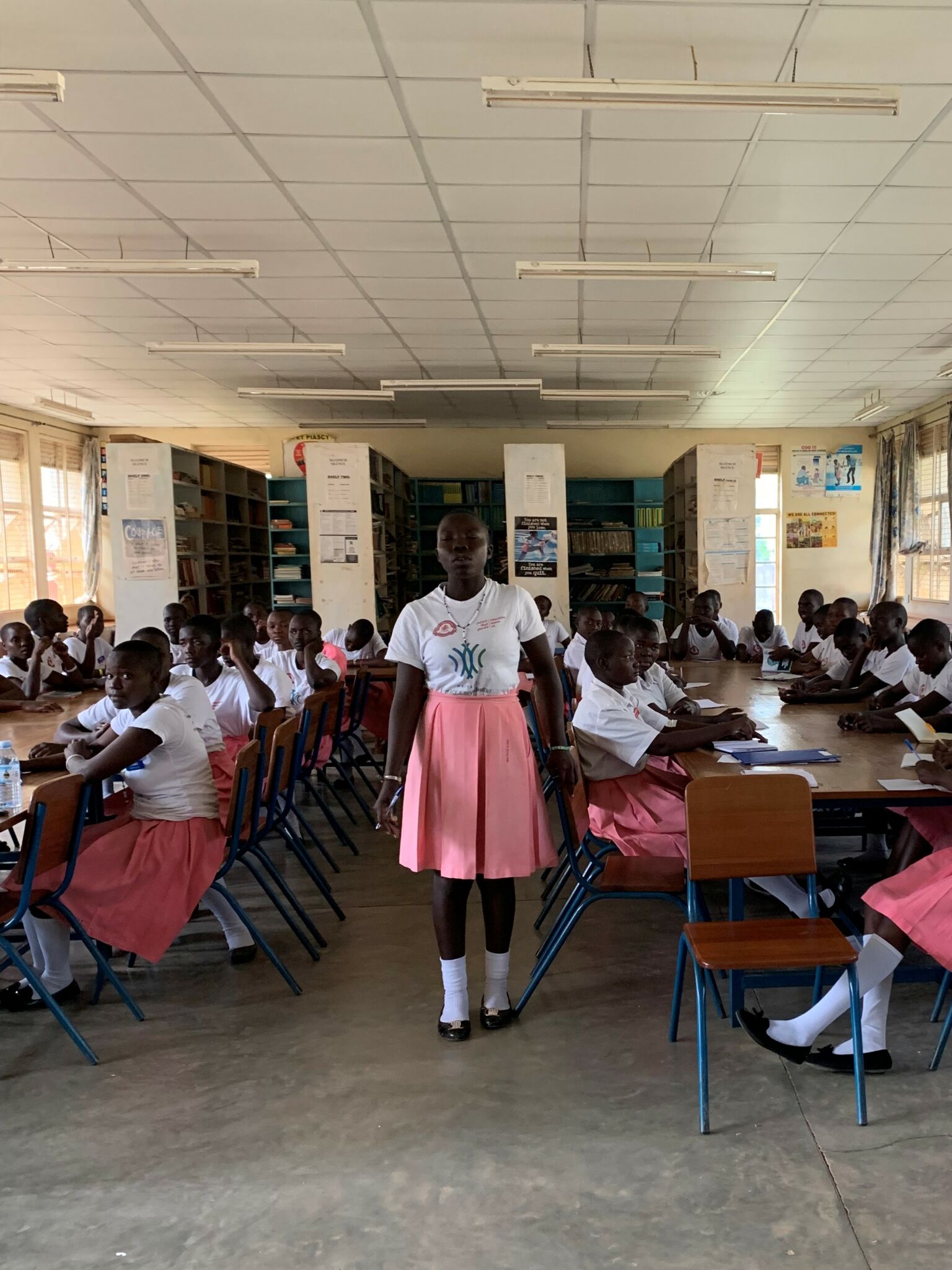 Many women took the floor to explain how they had been taken out of schools too young and wanted different futures  for their daughters. All the Youth Peacemakers took lessons from this event, as James Yata Ambrose, one of our peacemakers from Central Equatoria State, South Sudan, who declared that "We have learnt a lot this week. The community dialogue was very instructive for me because, even though Uganda and South Sudan are different countries, women face similar difficulties in my state of Central Equatoria. We will need to advocate for girls' education in the years to come." 
James was not alone in his ambition to use the tools learnt this week in his area. His fellow peacemakers share this ambition, alongside the  EAA and WPDI, who designed this project as an opportunity for individuals and communities of South Sudan and Uganda to build on the power of education to become more peaceful and sustainable. In a first step, WPDI will ensure that those who participated in the workshop in  Gulu train the other Youth Peacemakers when they return to  their communities, which we hope will help spark a grassroots movement through which people will feel empowered to address and voice their concerns for a better and fairer future.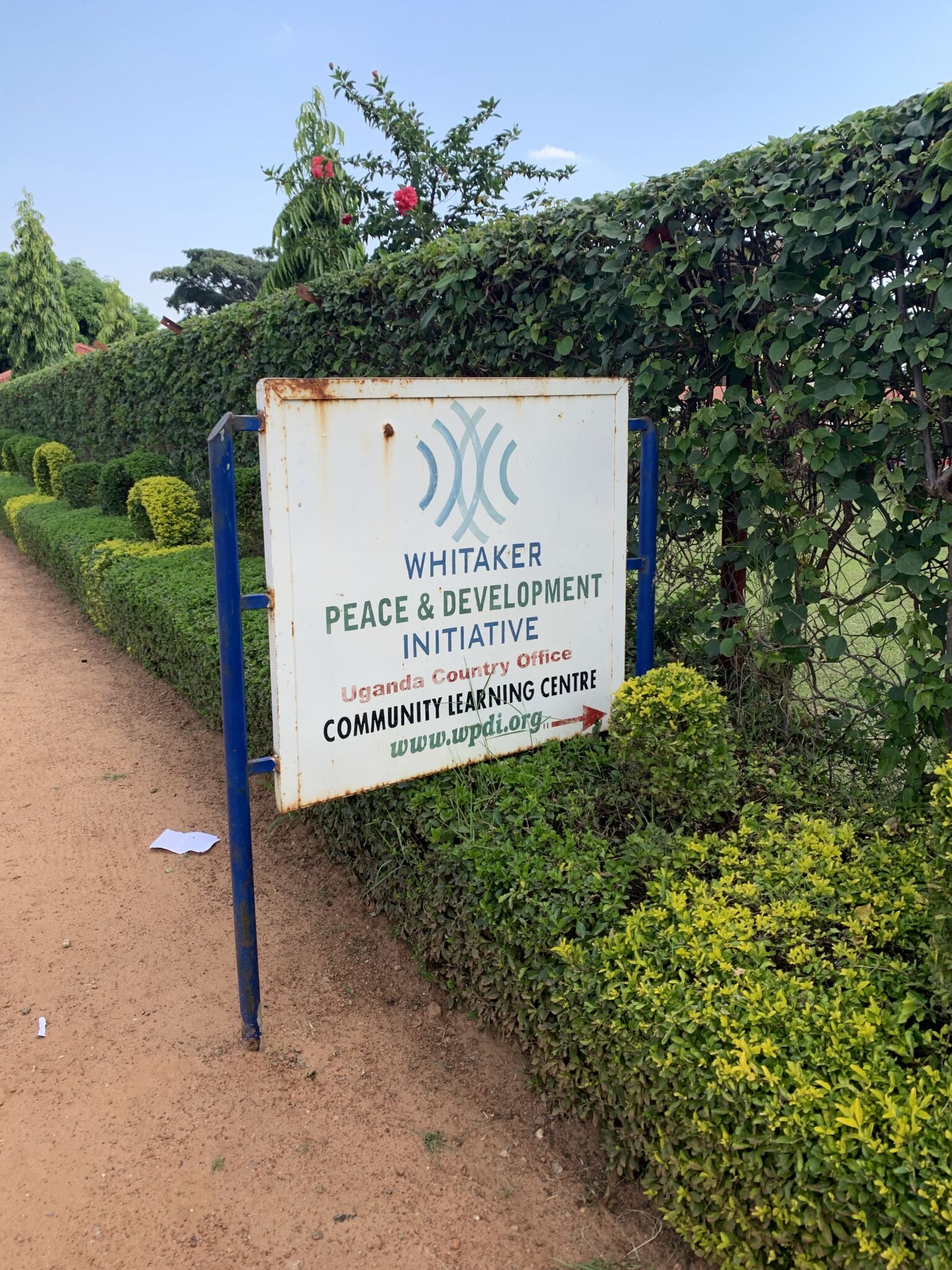 In partnership with