March 29, 2021 – Earlier this month, female trainees who recently completed the Arts & Crafts vocational course offered by the Whitaker Peace & Development Initiative (WPDI) were invited to showcase their products at a local event for International Women's Day. At the event, the 80 women displayed not only their creations but the skills and tools that they gained during their training with us over the course of a few short months.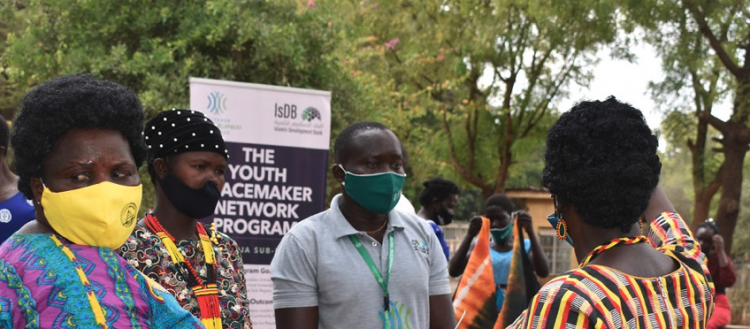 To empower local community members with skills and knowledge that will help them improve their livelihoods, WPDI offers free vocational training courses at our Community Learning Center in Moroto, the Karamoja Sub-Region's largest city. These courses – which we conduct over a three-month period – focus on issues key to bringing peace and promoting sustainable development, such as Conflict Resolution Education, Information & Communications Technology, Business & Entrepreneurship, and Arts & Crafts, in one of Uganda's most impoverished areas. During their three-months of training in Arts & Crafts, the 80 women – who only graduated from the course but two weeks ago – gained vocational skills that allow them to create jewelry, tie dye, and other culturally important and sensitive crafts.  In celebration of International Women's Day, local government officials invited the recently graduated WPDI's female trainees to showcase their products at the showing ground of a government facility in Moroto.
Several of the women later told us about how empowering they found the experience. Mary mentioned that "I started Arts & Crafts training because I found the topic interesting. But since I started, I have learned how to tie & dye, print on fabric, and even create bracelets and other jewelry. I've sold products to friends, neighbors, and even to other women in Moroto. I love feeling like I can contribute to my community." Another participant, Angela, told us how "Participating in the Women's Day event was a pleasure. So many people approached me at the showcase and asked me how I gained the skills needed to create high-quality products. Now I feel empowered and will tell other women that they need to enroll in WPDI's trainings." Based on these experiences, we are assured that our trainings will continue to gain traction among local people and other stakeholders, contributing to the fostering of peace and promotion of sustainable development throughout the sub-region.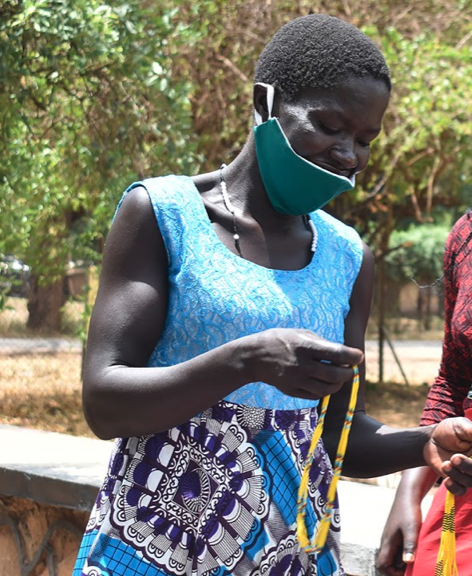 In the meanwhile, after their enthusiastic participation in the showcase, the cohort of women are now eager to apply the skills and techniques they learned with us this year to create crafts that they can sell to others in their communities. With many of them already experiencing success, we are confident that the impact of our Arts & Crafts course will continue to grow as we train additional community members in months to come.