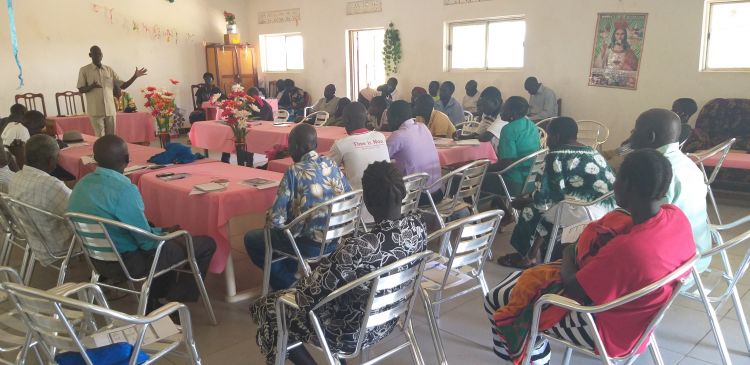 November 18, 2019 – Last month, the Whitaker Peace & Development Initiative's (WPDI) staff and youth peacemakers in South Sudan organized a community dialogue to bring together the Madi community in South Sudan's Torit state. The Madi population in Torit is quite large – some 96,000 people – and is known within the country for its internal divisions, which often result in bloodshed. In an aim to promote peace, unity, and reconciliation, our staff invited community leaders to discuss potential solutions to their longstanding problems.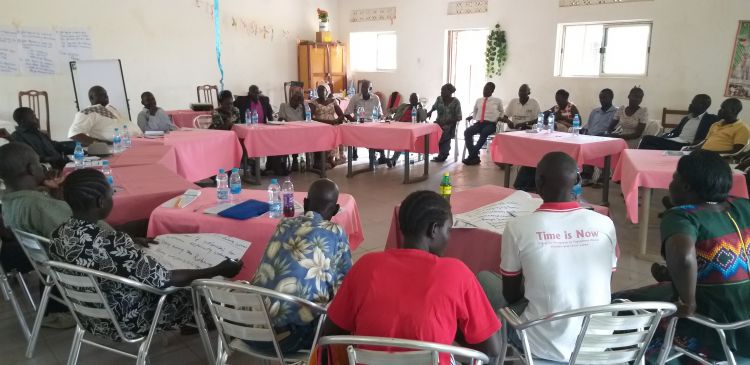 Community dialogues are a key way to transform fragile communities into more peaceful places. The event spanned four days and brought together leaders from the Nimule, Pageri, Opari, Mugali, Kerepi, Moli Tokuro, and Moli Andru payams. It was the community dialogue-style event that the Madi people had taken part in, and participants were eager to voice their concerns. During the dialogue's first day, the leaders agreed upon 70 issues of concern to them, but this list was later revised down to six after they learned about the overlap and similarities between them. This helped the groups come together and understand their commonalities.
For two days, the leaders discussed these issues and ways to possibly resolve them. Although there was acrimony at first, as time continued, pragmatism prevailed. Awiza, the chairperson of a local peace committee in Pageri later told us that the many sides, at first, "accused each other … with hatred, but the dialogue eventually enabled each person to speak what was in his or her heart. At the start of the dialogue, some of the community leaders did not even want to sit or eat together, but by the end, they were smiling together." Margret, the chief of the Moli Tokuru payam, also told us that "the dialogue gave us an opportunity to talk about the challenges that we face in our villages. It also gave us a chance to talk to each other as leaders and share the difficulties. We started by expressing the bitterness we had in our hearts, but we came out with a beautiful understanding as a community."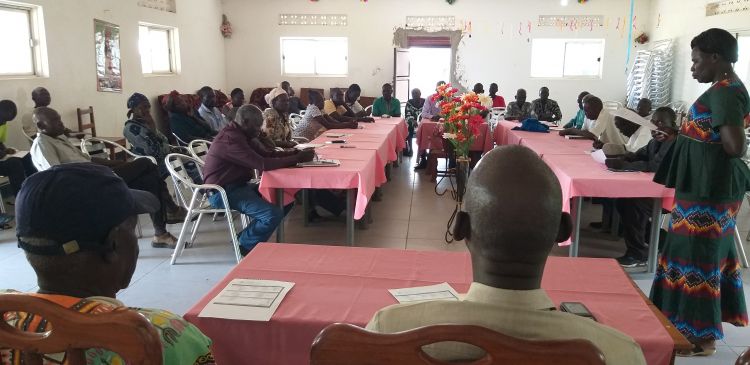 The dialogue concluded with the identification of three main issues: land demarcation, deviation from traditions and customs, and poor communication between leaders. To resolve them, the leaders signed a communique that articulated their desire to jointly agree upon land borders, respect traditions and customs, and improve and regularize their joint communications in order to prevent future conflict from breaking out.
In the coming weeks, WPDI will closely monitor the progress the Madi leaders achieve, and help them promote peace, unity, and reconciliation in their communities. This way, they will foster a truly grassroots peace process – one that truly embodies a bottom-up approach – and ensure that its permanence and legitimacy.