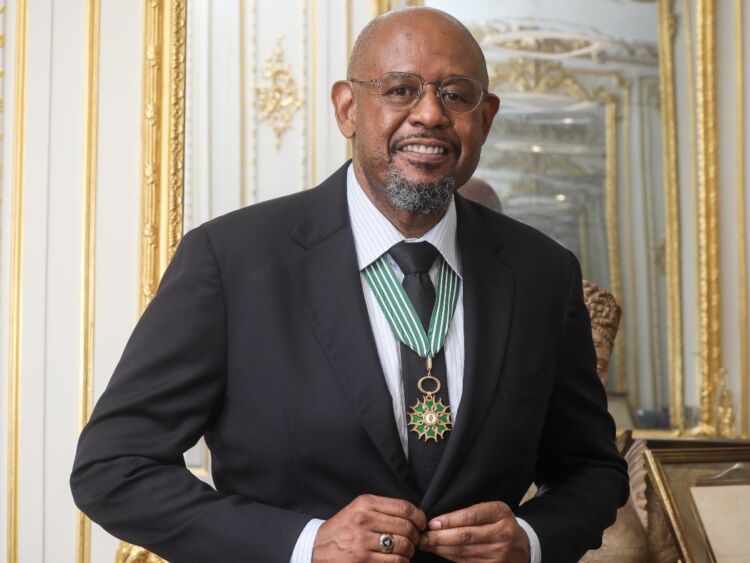 November 22, 2021 – Last week, WPDI's Founder and CEO, Forest Whitaker, was in Paris, France, to participate in a series of events in both his capacities as a socially engaged artist and as the Founder and CEO of a humanitarian organization. These events included a ceremony to award him the title of Commander in the French Order of Arts and Letters  as well as two high-level events, the Paris Peace Forum and UNESCO's 75th anniversary celebrations.
Mr. Whitaker first participated in a ceremony at which the Government of France awarded him with the medal of Commander of Arts and Letters, one of France's most most prestigious orders. His elevation in the Order was motivated by Mr. Whitaker's continued promotion of cinema, including through his personal artistic career and through his promotion of young filmmakers as well as his humanitarian career at the helm of WPDI. Testifying to the acknowledgment of his multifaceted work, the ceremony was led by Thierry Frémeaux, the Delegate General of the Cannes Festival, and attended by Audrey Azoulay, the Director General of UNESCO as well as as Antoine Sire of BNP Paribas, one of WPDI's most supportive partners. It is with heartfelt recognition that he accepted the medal, stating that "France and its citizens have embraced me in all I do, and have given me tremendous clarity about my mission and purpose for being alive. So I'm incredibly grateful to be receiving this Commander designation today. I view this as another affirmation to continue onward, and to connect even more deeply with those who work and live here."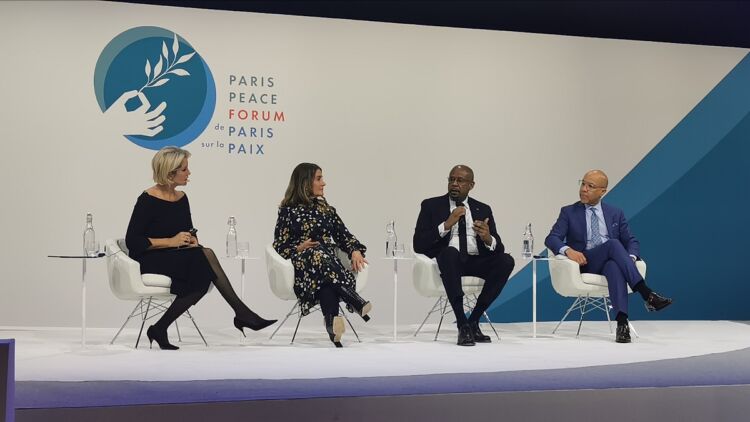 Later in the week, Forest took part in  the fourth consecutive Paris Peace Forum, at which heads of state, civil society actors, and other prominent global stakeholders gathered to advance concrete solutions to the enormous challenges posed by the COVID-19 pandemic. Forest participated in a live panel discussion with Melinda French Gates, the Co-Chair of the Bill & Melinda Gates Foundation, Darren Walker, President of the Ford Foundation, and Elias Lukwago, the Mayor of Kampala, Uganda. Moderated by CNN's Melissa Bell, the conversation focused on how to mitigate the effects of the pandemic, particular in vulnerable areas. The panel also examined how to strengthen international efforts to respond to the multiple negative challenges posed by the pandemic.
During the event, Forest's remarks focused on how young people working with WPDI have, with our support, been able to have an outsized impact on helping their communities respond to the pandemic. "Very early on into the COVID-19 crisis, youths from our diverse programs came to us to ask how they could help. Some of them took initiatives on their own, like reorienting a small business's operations to produce face masks for others in their communities. In many places, they distributed equipment, joined forces with local authorities, and participated in radio talk shows. All those efforts – unplanned and unprecedented for us – reached, by our data, nearly 350,000 people."