October 7, 2020 – About a month ago, the Whitaker Peace & Development Initiative (WPDI) conducted a capacity-strengthening workshop for our cohort of 30 youth peacemakers in the Acholi Sub-Region, located in Northern Uganda. The workshop's purpose was to ensure that the youths are not merely knowledgeable, but can also pass what they have learned with us on to other youths, starting with 225 additional youths from the sub-region's 15 counties whom they will soon train in Business & Entrepreneurship skills so they can later work together on developing income-generating community projects. Encouragingly, each of the 30 youth peacemakers performed well in the workshop, demonstrating their capability to assume their roles as agents of positive change and transformation in their communities.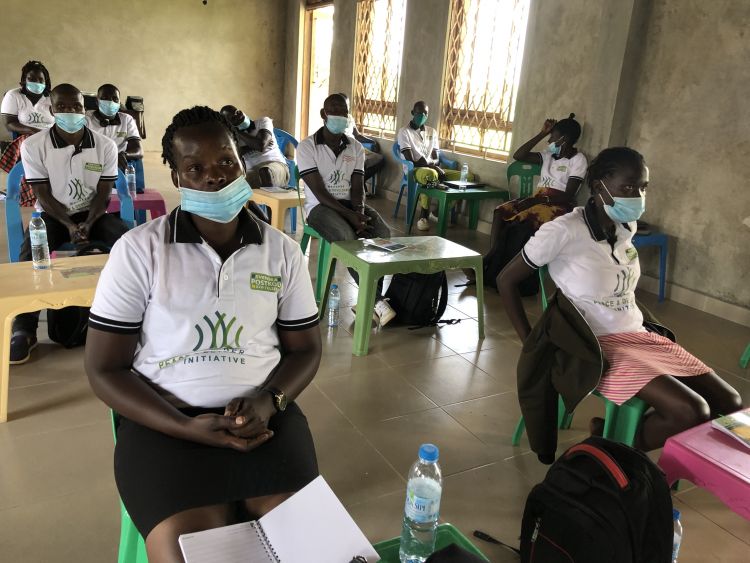 Conducted over the course of six days, the refresher workshop aimed to guide, prepare, and ensure that the youths have the skills required to inspire and train other young people in their communities, a core component of our Youth Peacemaker Network initiative. As many of the local youths that they plan to recruit and train are illiterate or come from vulnerable backgrounds, WPDI's trainers trained the youth peacemakers to use an inclusive approach – combining storytelling, the use of concrete examples, and the active involvement of others – as a pedagogical technique.
After spending the opening days of the workshop to work with the youths on honing this technique, each youth peacemaker conducted a peer session in topics including risk management, business ethics, and how to design a strong business plan to strengthen their presentation and teaching skills.  The youths themselves found this to be quite helpful, with one, George, telling us that "This training was the best I've had. We were given time to prepare, interact, and present to the group and the feedback I received helped me identify my strengths and weaknesses. I'm looking forward to using what I learned when I work with other youths in my community." Roseline, another youth peacemaker, echoed similarly, noting that "The training helped raise my self-esteem. Receiving an evaluation from the trainers helped me improve and this was the best training workshop I have ever attended. I'm sure what I learned will be of great value to community members."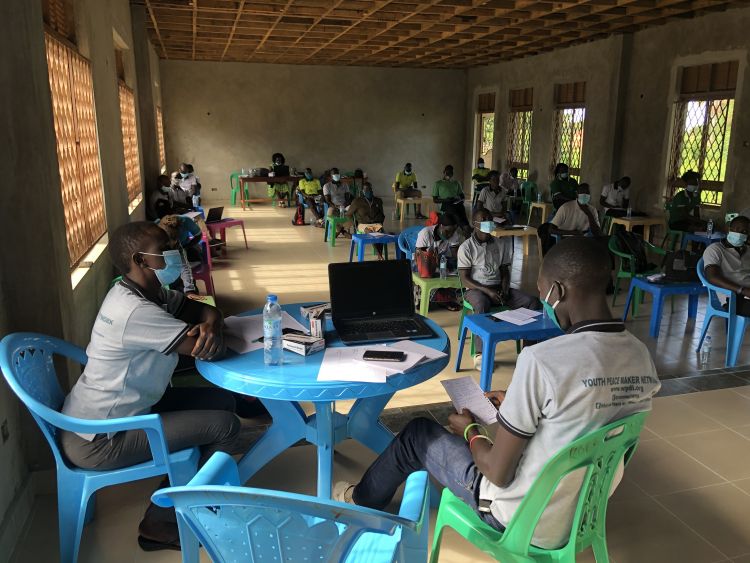 In the coming weeks, WPDI's cohort of 30 youth peacemakers in the Acholi Sub-Region will return to their communities to train 225 additional youths that WPDI and its partners have recruited over the past weeks. Our objective is to have these youths work together in groups of 17 across the entire Acholi Sub-Region. This will allow WPDI to cover the sub-region's 15 counties, where each group will launch income-generating projects in addition to various peacebuilding initiatives. With these positive prospects ahead, we are very excited to have these dedicated young women and men as our partners on the ground to foster lasting peace and sustainable development in Northern Uganda.