April 7, 2021 – In recent weeks, as the COVID-19 pandemic has ebbed in South Africa, the country's primary and secondary schools have started to welcome students back after a tumultuous year. In an effort to continue to foster peace and promote sustainable development in the vulnerable Cape Flats neighborhood of Cape Town, the Whitaker Peace & Development Initiative (WPDI) mobilized its Youth Peacemaker to provide trainings in Conflict Resolution to 8,300 students and educators at 39 primary and secondary schools. The courses will be conducted throughout the remainder of 2021 to ensure that trainees become genuinely sensitized to principles that we expect them to apply in their daily lives, to help positively transform the broader community.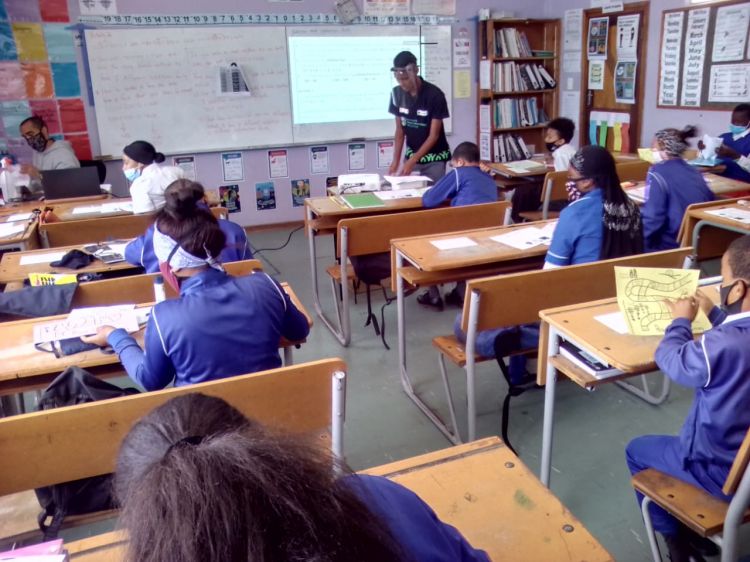 The lockdown measures required to curb the spread of COVID-19 and their socio-economic impacts have had significant negative impacts on the lives of a significant number of South Africans. Many, especially women and youths, have suffered disproportionally from a shocking rise in cases of domestic violence and the months-long closure of the country's public schools. More widely, vulnerable communities have been further fragmented, creating adverse conditions to peace and sustainable development in these places. The extent of the problems were such that local leaders were prompted to mobilize WPDI Youth Peacemakers to conduct Community Dialogues about issues including Gender-Based Violence. Building on this work as well as our expertise and experience concerning working in schools, WPDI moved to take further action, with our cohort of 42 Youth Peacemakers at the forefront of our efforts.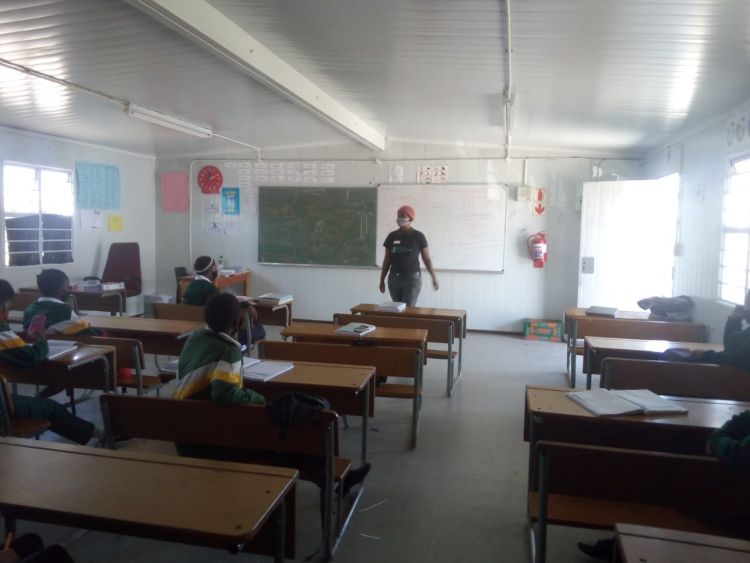 With primary and secondary school beginning to reopen across the country, we decided to double the scope of our Conflict Resolution Education in Schools program. Since no one is born with the capacity to resolve or mediate conflicts, empowering people, especially during childhood and adolescence, with tools and skills in conflict resolution is integral to our work to build resiliency in fragile communities. Our original plan was to empower around 4,000 young people and educators with skills to promote peace and conflict mediation, but we decided to scale our activities and partner with additional schools to have an even larger impact. As a result, 33 Youth Peacemakers will work alongside WPDI's Conflict Resolution Education Trainer to conduct specialized trainings to 8,100 primary and secondary school students from 39schools located in 18 Mayoral Urban Regeneration Program (MURP) areas. They will additionally train another 200primary and secondary school teachers from those schools so that the educators can continue to regularly hold refresher trainings for their students.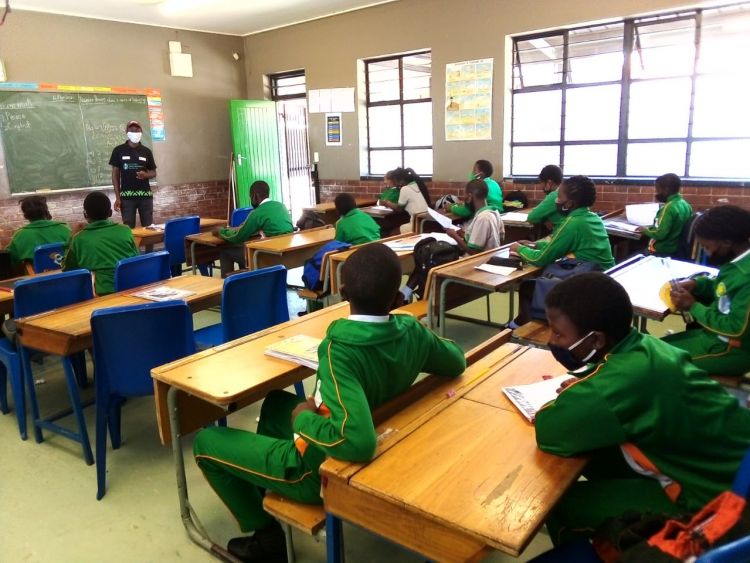 While South Africans and their communities have faced many hardships in the past year due to the COVID-19 pandemic and its social, economic, and political consequences, this period has also led to an in-depth reflection about how to best respond and rebound in the face of the crisis. Indeed, looking forward, the pandemic has presented us with a historic opportunity to further help vulnerable communities in their efforts at becoming more peaceful and prosperous places – with young people in the lead. To this effect, WPDI will spare no effort to tap the energy of our Youth Peacemakers and empower children and adolescents as agents of peace in their schools and beyond.