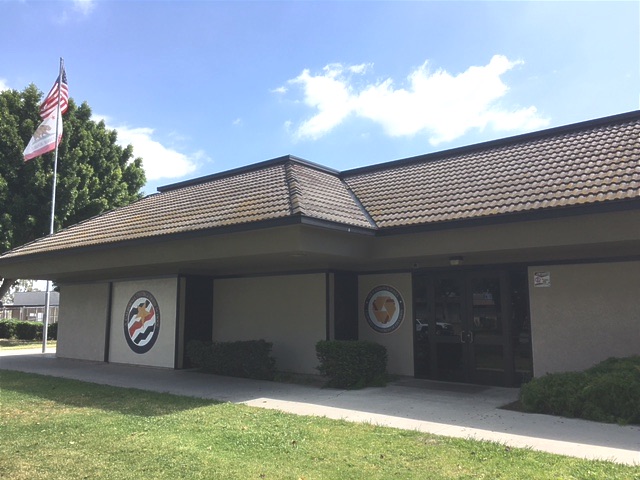 August 31, 2021 – The Whitaker Peace & Development Initiative (WPDI) is pleased to announce the expansion of the Domestic Harmonizer Program (DHP) to Walker Jr. High School in La Palma.  WPDI is committed to working with Walker Jr. High to implement the program over the next three years, and will be supporting students, teachers, administrators, and counselors in providing restorative practices and trauma-informed healing tools. Walker is based in the Anaheim Unified High School District, the same district as another WPDI partner school, Ball Jr. High School.
The Domestic Harmonizer Program seeks to foster more peaceful school settings by increasing cohesion between teachers and students. It does so through integrating Conflict Resolution Education principles with California State Frameworks in science, math, English, social studies, physical education, and art. This way, students and teachers engage in projects that encourage creative thinking and trouble-shooting real-life problems while also learning about important life skills. The program also encompasses a unique peer mediation program, which empowers students to become mediators and teaches them to solve certain conflicts on their school campuses.
The collaboration with Walker Jr. High School officially commenced on August 10, when the DHP team presented the program to 57 educators from the school during a 2.5 hour training session. The training covered topics such as an introduction to conflict, underlying needs, restorative justice, the human brain in conflict, and trauma-informed practices. Linkages were made between these topics and academic subject areas and standards.  This initial training provided teachers a baseline understanding of the program as well as ways that they could lean on and collaborate with the DHP team as they work with students in the coming years. Educators at Walker were also able to see the newest DHP innovation, the Virtual Center, which houses much of the program's educational resources. "I can't be more pleased to partner with the DHPI team to offer our Walker community important and relevant resources for supporting our students in building their skills in conflict resolution, building their student voice, ethical social discourse, and social-emotional competency through a trauma-informed lens," said Principal Jennifer Brown. "This is a dynamite partnership and an invaluable opportunity for our Walker community." 
Moving forward, the DHP team will provide monthly professional development training, routine demonstration lessons to all teachers at Walker, and peer mediation club to students.  We will also provide trauma-informed sessions to students and teachers as needed to help their transition back to in-person schooling and will remain committed to upholding the goals of the DHP at Walker.
The Domestic Harmonizer Program is supported by WPDI's long term partners, Bank of the West and Verizon.