February 17, 2022 – Building lasting peace in underprivileged and underserved communities means investing not only in people, but in infrastructure that strengthens the social fabric of society. In this light, providing safe spaces for children and young people to nurture their talent, flourish and create lasting relationships is a crucial part of the transformative process we promote at WPDI.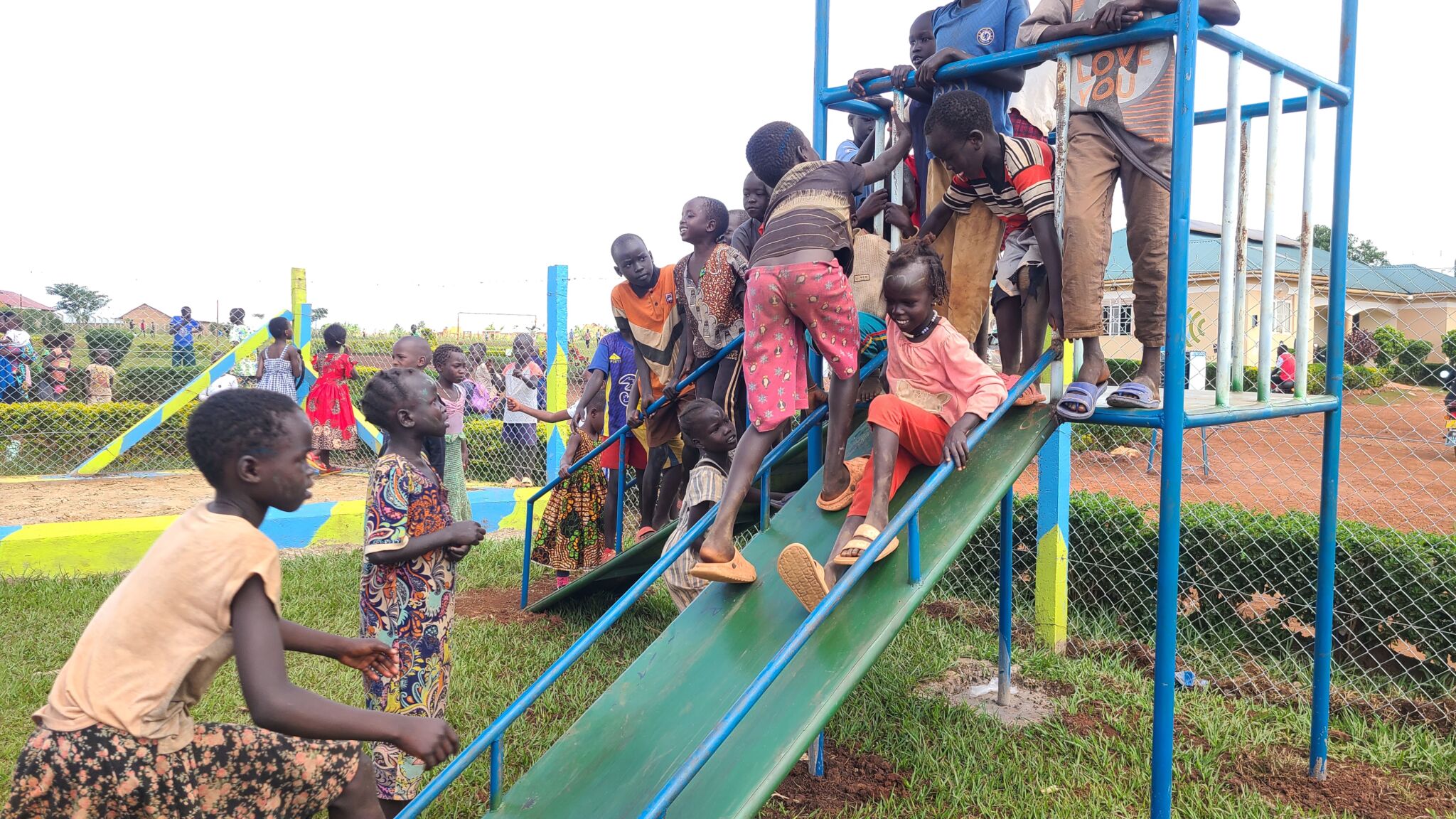 We were delighted, therefore, to be able to launch a brand new children's playground at the Kiryandongo refugee settlement, in partnership with the United Nations High Commissioner for Refugees (UNHCR), local government representatives and stakeholders. The new playground was conceived to be an area of interaction and resilience in a place too often marked by fragility and scarcity. It is a space for fun, carefree activities that any child in the world is entitled to . 
The playground was launched at our Community Learning Center in December 2022, on a special day punctuated with various activities for the children, including face painting, sack races, tyre races, skipping, drawing and painting, slides, climbing, chess, snakes and ladders, clay molding, building blocks, soccer…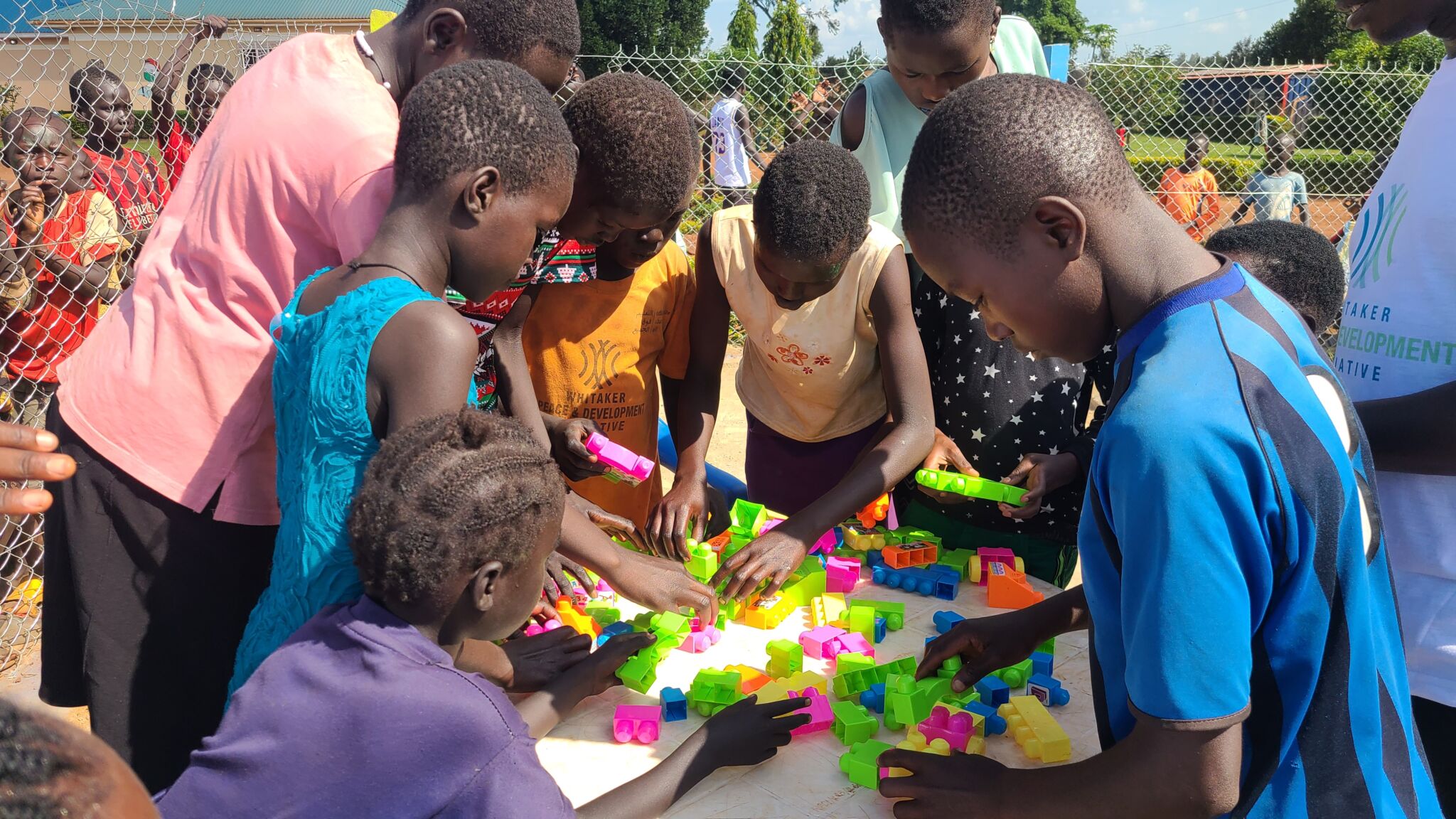 Moreover, the launch was a chance to bring together children from different communities and tribes within the settlement, allowing them to mingle, interact and create a collective spirit of belonging. Twinomujund Elisha, 12, from Bweyale Town in the Kiryandongo Refugee Settlement, said: "I'd like to thank WPDI for having brought to us the Kids Interface Day. It was such a great day as we enjoyed playing around and with the different play materials like swings, Ludo, chess, balls and many others. There has never been such a welcoming and friendly place like WPDI within Kiryandongo because in most of the offices around, children are not allowed time to play nor can the adults play along with them like we could on the day of the launch. The moments I had will always ring at the back of our minds. We love this space as it is the only place for us where we can play freely and meet many friends."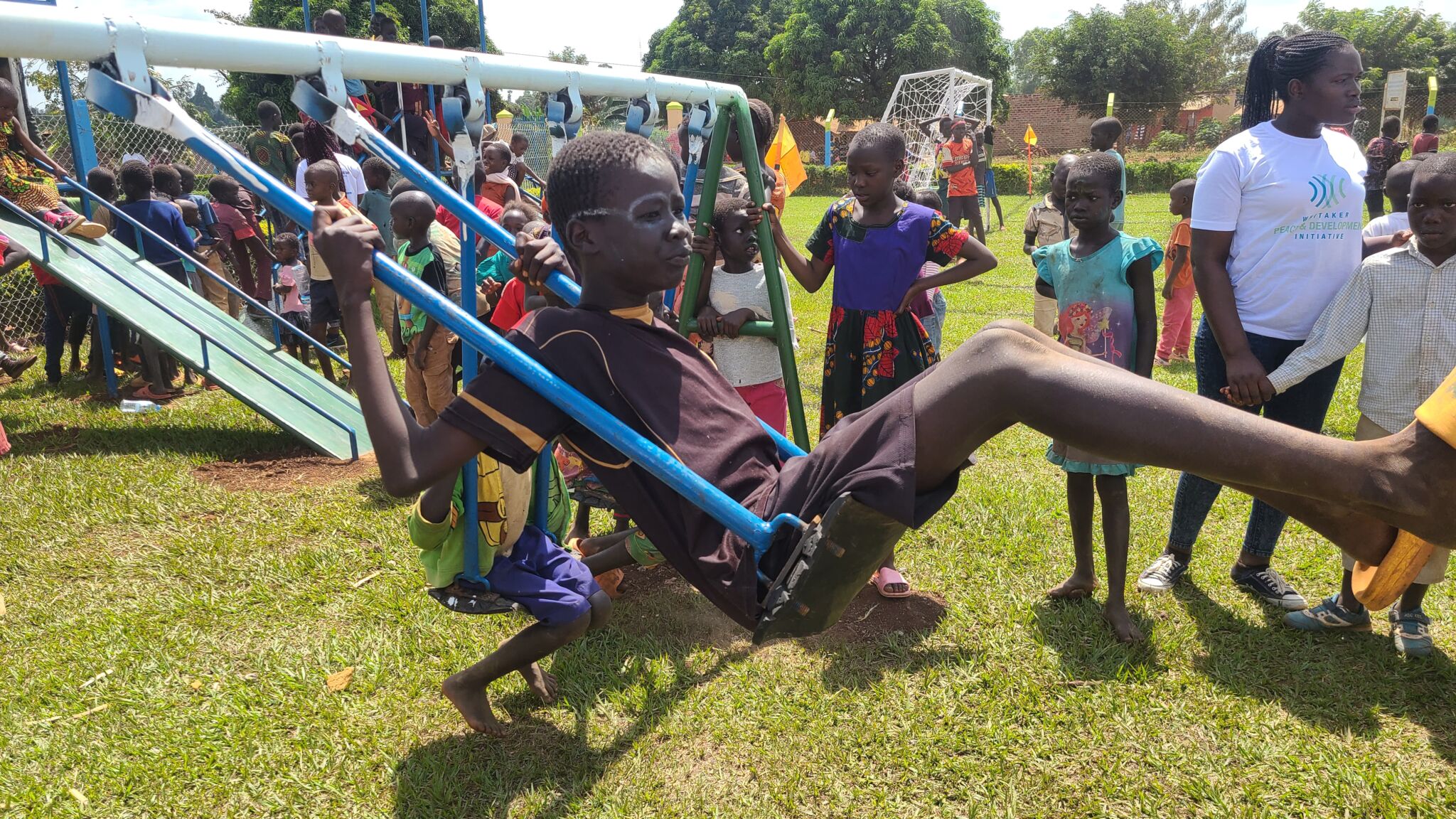 The 'Local Council V' representative, Madam Esther, remarked that kids' right to play is key in promoting a sustainable peace and reconciliation within the Kiryandongo Refugee Settlement and surrounding hosting community. She applauded WPDI for their peacebuilding interventions that help to reduce conflict in the settlement among the different tribes. "The playground will contribute to bringing children from different walks of life to play together and share experiences that will in turn bring unity among them, this is yet another re-hope strategy engineered by WPDI," she said. The deputy Resident District Commissioner, Mr. Sebunya Henry, applauded WPDI for its peacebuilding initiative which has transformed lives in the refugee community. "The kids' playground will reduce bullying among the adolescent youth and kids since there are enough play fields and materials for the different age categories. I encourage WPDI to continue with creative thinking in a bid to make refugee children feel that WPDI spaces are a home away from home."
This initiative is a reminder that building lasting peace is, in the end, about transforming everyday life for everyone, children and youths included.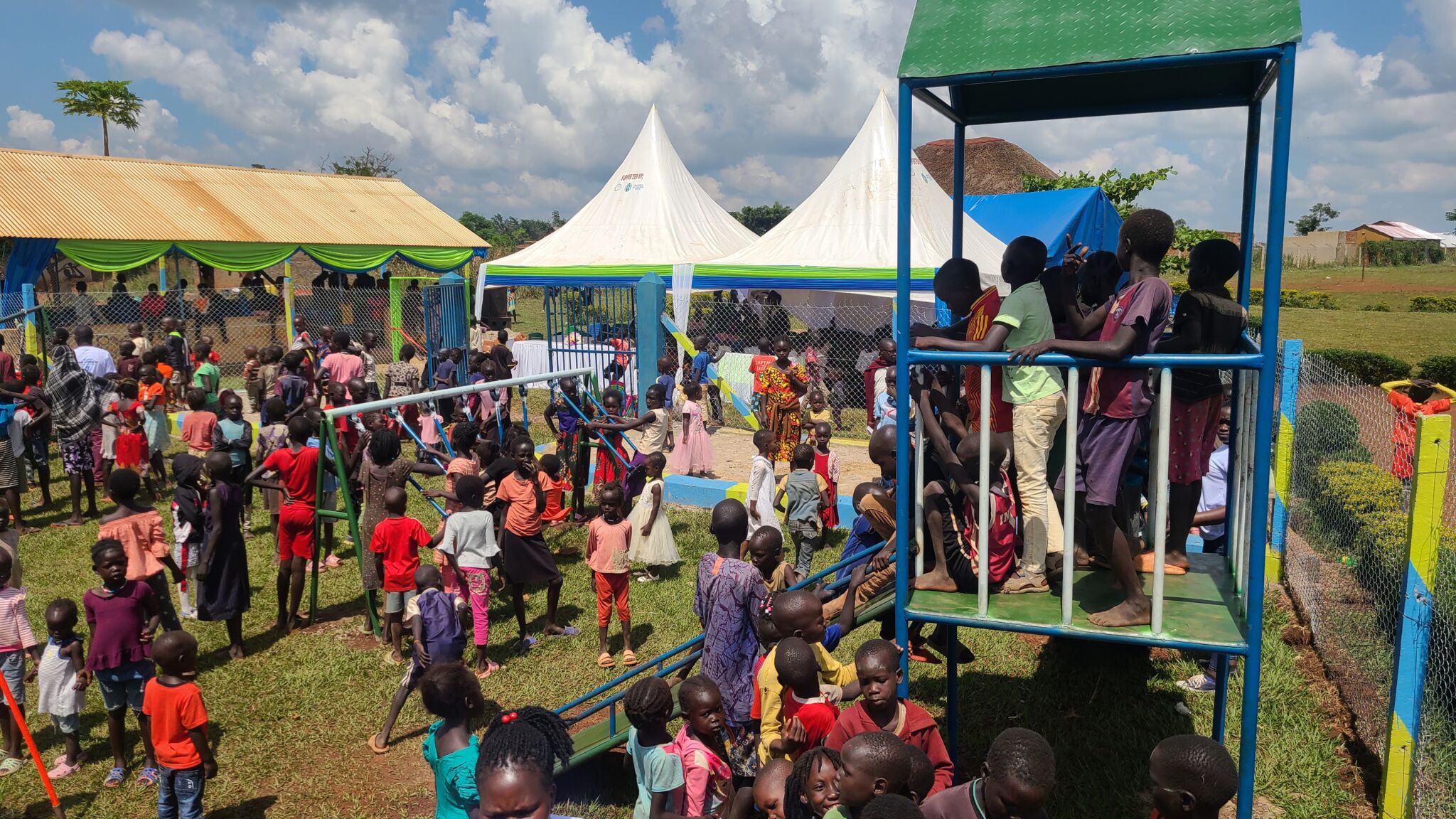 This initiative is made possible thanks to the financial support of a foundation that wishes to remain anonymous.