January 3, 2023 – A few weeks ago, WPDI organized a special conference for local youths and government officials in Eastern Equatoria State, South Sudan. The aim was to further empower youths who are already engaged in public action, as agents of peace and sustainable development, and to strengthen the ability of local youth organizations to effect real, lasting change for the community.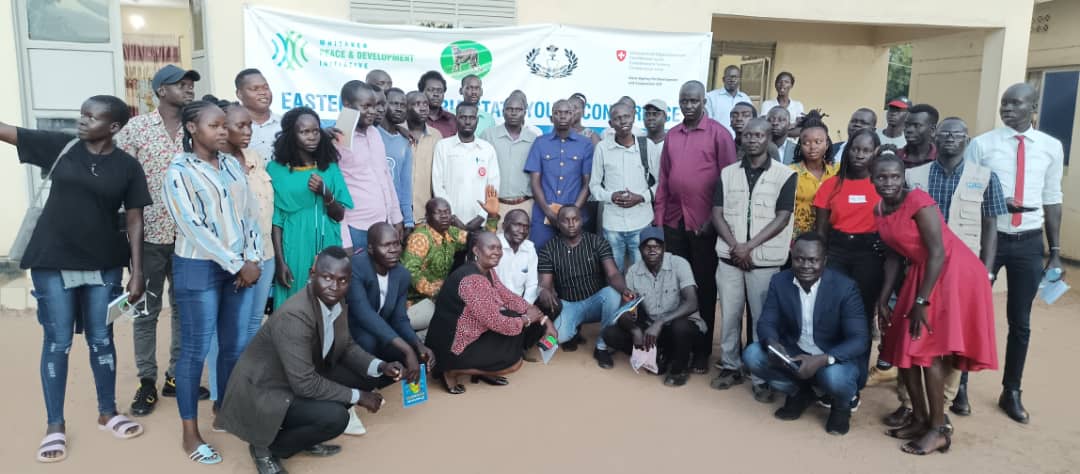 60 people attended the 4-day conference, and were given platforms to discuss crucial issues such as human, civil and political rights, the role of culture in civic society, the importance of the environment and how youth organizations can mobilize to effect change through advocacy, creating partnerships and conflict resolution, all in view of lasting peace and sustainable development.
The conference was the first of its kind in the state, bringing together delegates from the counties of Torit, Magwi, Ikwoto, Lafon, Budi, Kapoeta South, Kapoeta East and Kapoeta North. This was an opportunity to discuss common issues, networking opportunities and develop a collective culture of peace. Takan Carl Peters Lolib, a delegate for the youth conference from Kapoeta East county said "I am very happy to have had the chance to meet all the delegates from EES. It is the spirit of togetherness of the youth ready to discuss internal affairs that I loved. They shared experiences and discussed solutions to some of the challenges arising from various counties. I will not forget WPDI for always supporting the youth since 2012 and I want to ask them to continue empowering them down to the counties."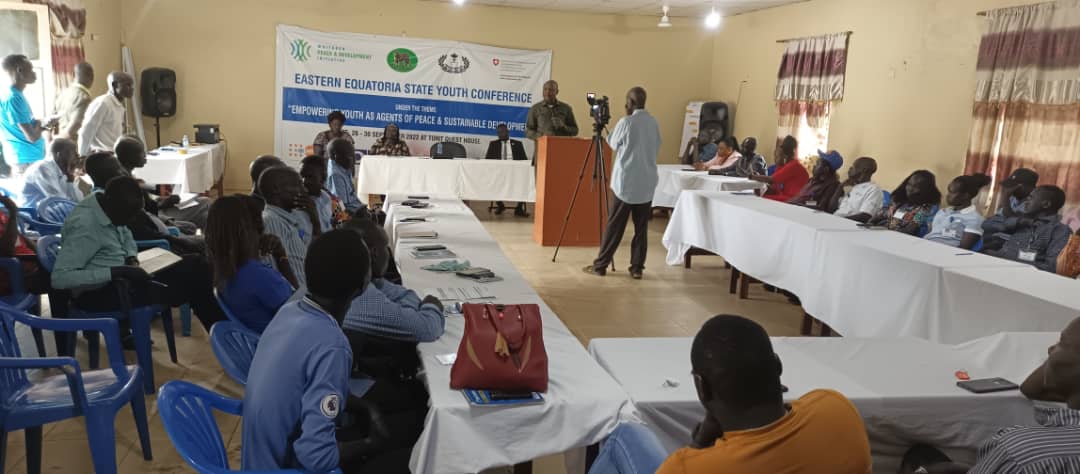 Akech Racel Leo from Magwi county said "I have learnt a lot with the issue of uniting youth together and how to deal really with the community and their challenges in the EES. I wish such conferences should continue because they will help change our community. I learnt that WPDI was able to present a review of the constitutional issues and how to deal with it."
Outlining the importance of this initiative, the conference was opened by the Hon. Minister of Culture, Youths and sports and closed by H.E the Governor of EES. We are convinced that by participating in such platforms for dialogue, exchange and networking, young talents from South Sudan can develop renewed forms of leadership that will support lasting peace and conflict resolution in a young country that has suffered years of violence and insecurity.
In partnership with