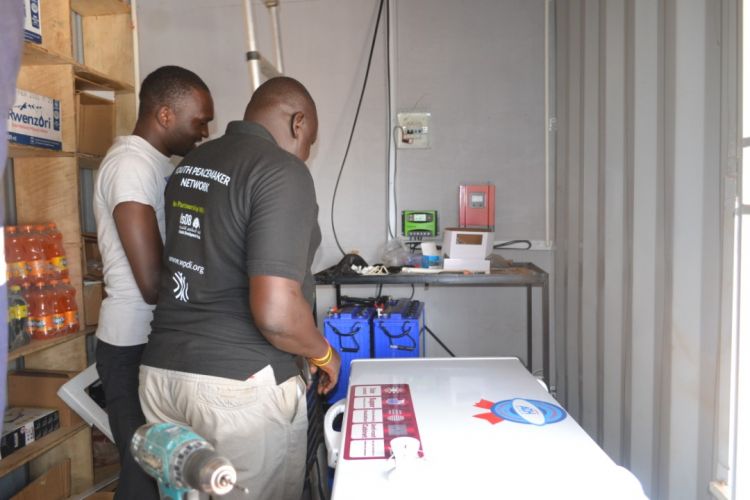 November 25, 2020 – The Whitaker Peace & Development Initiative (WPDI) is excited to announce a new partnership with Power Trust Uganda Limited. This new partnership will focus on providing solar power to 10 groups of our youth beneficiaries, allowing them to expand and strengthen their small and medium enterprises (SMEs).
Promoting local entrepreneurship is core to WPDI's work in helping vulnerable communities become more resilient places. For peacebuilding activities to be successful, communities must also be able to utilize local forces and resources for sustainable development. Key to this are businesses and jobs, as both play an empowering role; they bring self-confidence and the ability to sustain and lift up livelihoods. In Northern Uganda, WPDI and our partners support more than a hundred SMEs designed and managed by young people and vulnerable women to help foster change at the grassroots level.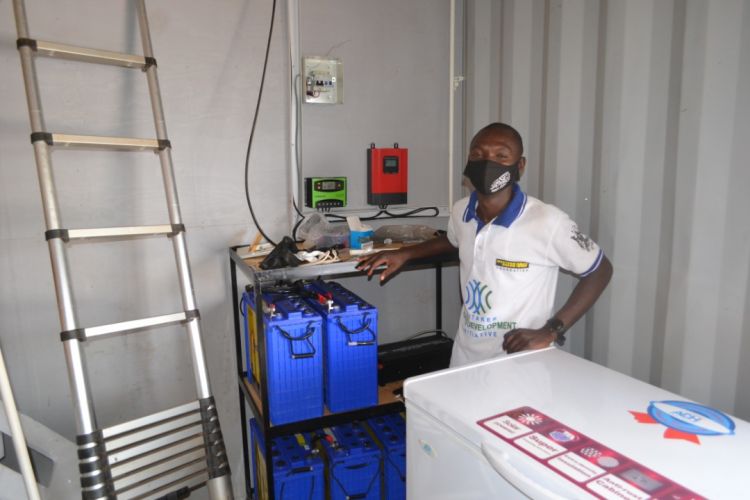 As many of the businesses that we support in Northern Uganda exist in rural locations, they often face difficulty in having access to basic utilities. For agricultural businesses especially, this challenge can be especially daunting. This is the very object of our new partnership with Power Trust Uganda. Through this collaboration, 10 youth-led projects in and around the Kiryandongo Refugee Settlement will receive equipment that will allow all or core aspects of their businesses to be powered by solar power. This equipment specifically includes solar-powered agricultural equipment and solar panels.
The impact this will have cannot be overstated. As Ali, a WPDI youth peacemaker at the settlement and a leader of an agricultural business there told us, "The solar panels we received reduced our operational costs. It will also help farmers in the community and allow our enterprise to engage other youths." Ismail, a local youth leader in Bududa Village, outside of the refugee settlement, said that "The solar-powered equipment that we received will help change things for the better. Our project is running more smoothly than before."
With this new partnership, WPDI will strengthen its ability in Northern Uganda to empower young men and vulnerable women to positively transform their communities. As all 10 SMEs receive their solar power equipment in the coming weeks, more youths will be able to earn an income, serve community needs, and become self-reliant.