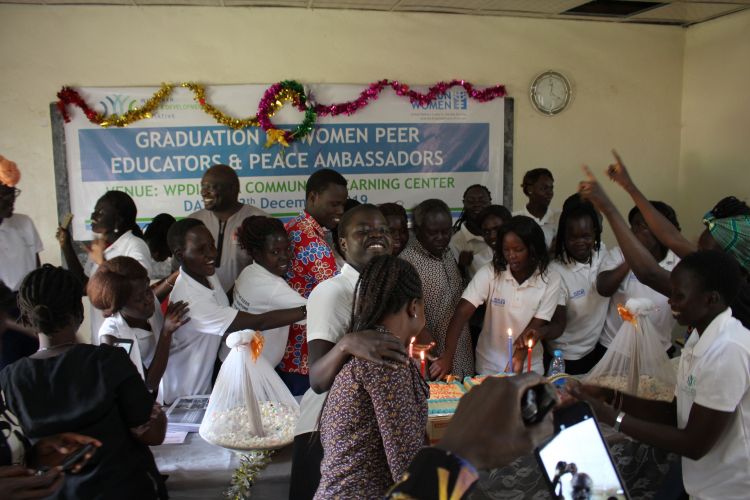 December 31, 2019 – In early September, the Whitaker Peace & Development Initiative (WPDI) – in partnership with UN Women – launched a three-month training program to empower 60 young women in South Sudan to become Peer Educators and Peace Ambassadors. Last week, the cohort graduated from the program, and are now equipped with skills in peacebuilding and mediation, conflict resolution education, human rights, and knowledge of the Revitalized Peace Agreement (R-ARCSS) – all designed to help them bring peace to South Sudan.
Training local women as mediators and educators is core to our strategy of helping South Sudan on its path to forging lasting peace and reconciliation. As the country and its people have experienced conflict for 40 of the past 60 years, a top-down approach is not enough; while leaders signed a peace agreement and agreed upon a political framework, the lasting aspects of conflict will not disappear from remote communities without transformative change. In this respect, women – who are often left out of peacebuilding processes – have a key role to play. But by engaging them, WPDI goes directly to local stakeholders, building peace from the bottom up.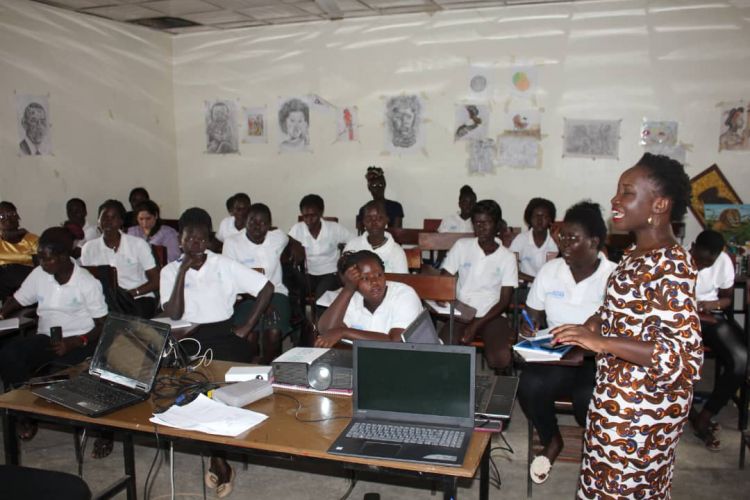 Now that they have completed their training, the young women will become advocates in the dissemination of peace and information about the R-ARCSS, effective conflict mediators in their communities, and help empower other women to become more involved in leadership roles. The 60 women in the cohort come from several communities in the Juba and Yambio areas, representing a wide range of ethnicities, religious backgrounds, and political affiliations. At their inaugural training session,  a representative from UN Women thanked the cohort for their determination, stating that "with this training, women will acquire knowledge and skills that are vital for them to bring change to their homes and communities, helping us achieve more equality and representation for women in South Sudan."
The women themselves are very excited to become peace ambassadors. During their graduation ceremony, Agnes told us that "since my childhood, I have dreamed of becoming an ambassador. Today, I am happy to become an ambassador for peace. I hope to help resolve conflicts in my family, in my community, and in my country." Monica echoed a similar sentiment, telling us that "the training has really changed my life. I now find myself having the skills and knowledge to resolve conflicts successfully. I look forward to solving more in the future and thank WPDI and UN Women for helping me realize my potential."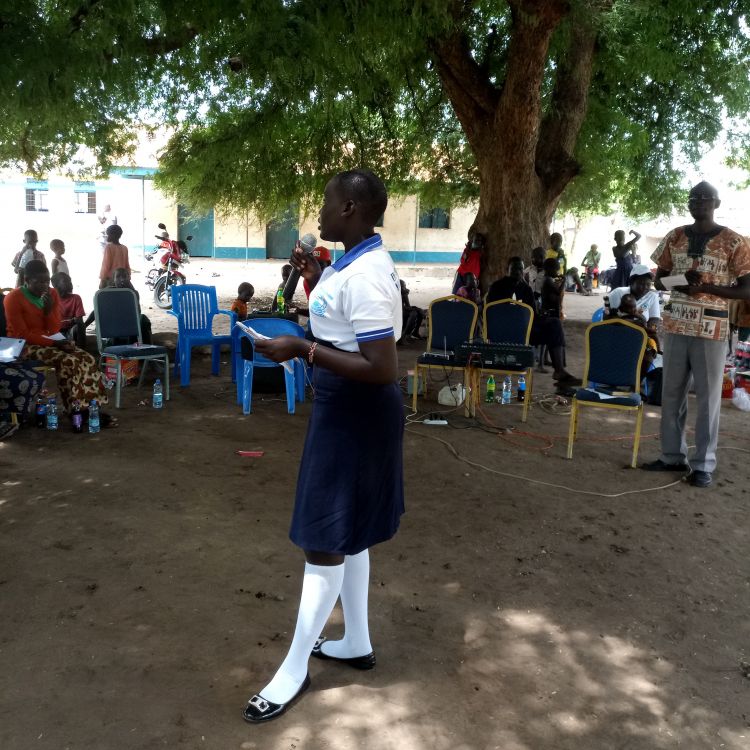 Since graduating, the peace ambassadors have already had an impact in their communities. In Juba a few weeks ago, they gathered other women to hold a forum on gender and human rights issues, with support from UN Women. Participants engaged in dialogue about the rights of women and the roles they could play in the struggle to promote gender equality, with many leaving the forum committed to taking further action. Without question, this cohort of 60 women peace ambassadors have high potential, and we know their hard work will help transform their communities.