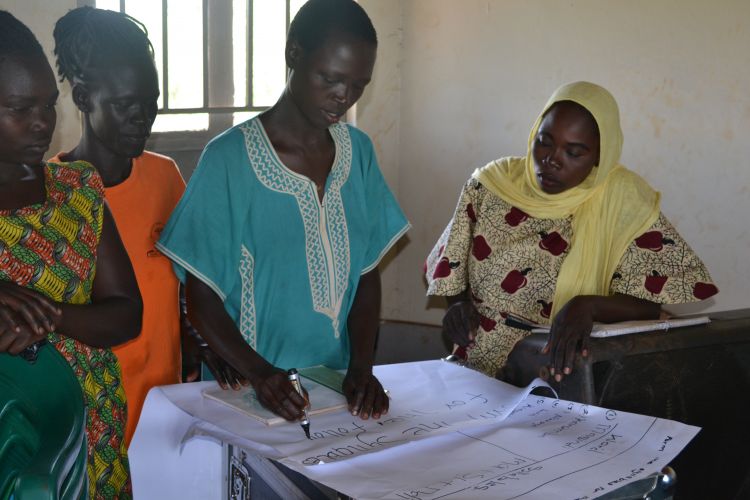 November 22, 2019 – In September, the Whitaker Peace & Development Initiative (WPDI) embarked on the next phase of its efforts to train another cohort of 285 female refugees from the Kiryandongo Refugee Settlement in business and entrepreneurship with a three-month functional adult literacy training. This workshop – a vital component of our larger goal of empowering female refugees at the settlement – seeks to help the 46 of them that cannot read or write learn so that they can be successful in their future business endeavors.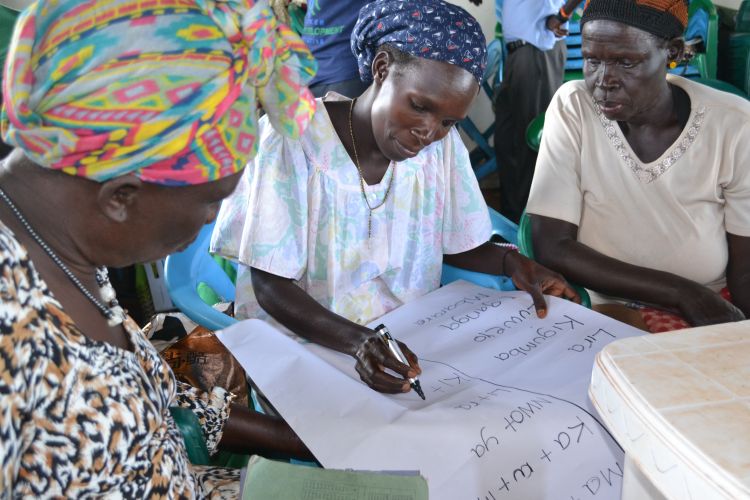 These 46 women belong to a larger group of 285 whom we are training under our Business Bootcamp program. That initiative at the Settlement is designed to empower people from vulnerable segments of the community with the skills and support they need to start their own small social impact businesses. We aim to provide them with skills that will help them create opportunities for themselves and improve their livelihoods. The 285 women we are currently training are all single mothers, and they are actually the second cohort of 285 female refugees we have trained there; the first cohort has already formed into groups of 15 and launched 19 small businesses, and all are experiencing success thus far.
The literacy workshop that WPDI is conducting through December is designed to ensure that the women we support all have the capacity to read, write, and perform basic mathematical calculations. The experience has been very fulfilling thus far. As Nuar, a refugee from South Sudan, told us, "when I started, I didn't know how to speak English. Now, I can write basic words that I didn't know before. I am so happy – thank you for this great opportunity!" Ritah, from South Sudan as well, echoed the same sentiment, explaining how she is "now able to read the alphabet and some short sentences."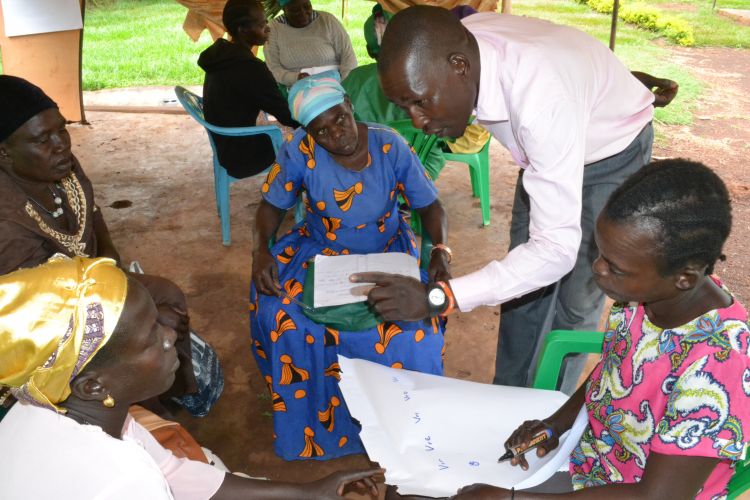 In the coming months, as the women complete their functional adult literacy training, we will support them as they prepare their business plans and, later, as they develop their actual businesses. As with the previous cohort of 285 refugee women we trained at the settlement, they will then be able to increase their income, improve their livelihoods, and built better, more resilient communities.