July 3, 2020 – After nearly three months' time, the Whitaker Peace & Development Initiative (WPDI) has reopened its Community Learning Center in Athlone, South Africa.
Before the COVID-19 pandemic necessitated a national lockdown in South Africa, WPDI's Community Learning Center in Athlone offered a variety of free services to the community, including Internet access, spaces to meet and engage in cultural activities, and vocational courses in topics including Conflict Resolution Education, Information & Communications Technology, and Business & Entrepreneurship. All of these activities were put on hold on March 26, when the Government of South Africa enforced a lockdown until April 30. While most businesses opened their doors then, WPDI decided to take the utmost precaution and wait to resume activities at the center on June 1. Although in-person trainings began again on June 15, we are still taking measures to protect our staff and beneficiaries against COVID-19 like mandating temperature checks, observing physical distancing, wearing facemasks, and using ample amounts of sanitizer. Posters informing visitors about these measures as well as about COVID-19 more generally are also observable throughout the Community Learning Center.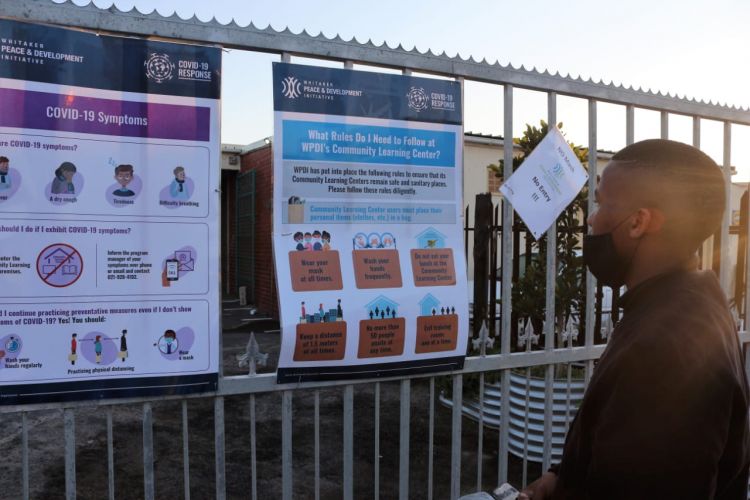 With the center now reopened, our main priority is to ensure that our cohort of aspiring youth peacemakers continue and complete their one year of rigorous training. While they all engaged in e-learning during the lockdown and continued to make progress, we want to be sure that they have the skills and tools necessary to become agents for peace and change in their communities upon their graduation. The youths themselves echoed this sentiment to our team at the center. Khadija told us that "I am happy to be back together with my team. The pandemic has showed me that our communities need us now more than ever, and I am motivated by this need. I will give my best to the remainder of my training in order for me to graduate and return to my community." Similarly, Jacy said that "I am so incredibly happy to return to the center. I have become so close with my fellow trainees, the trainers, and staff that we have become a family. Now, I want to grow my knowledge and become a stronger peacemaker in my community."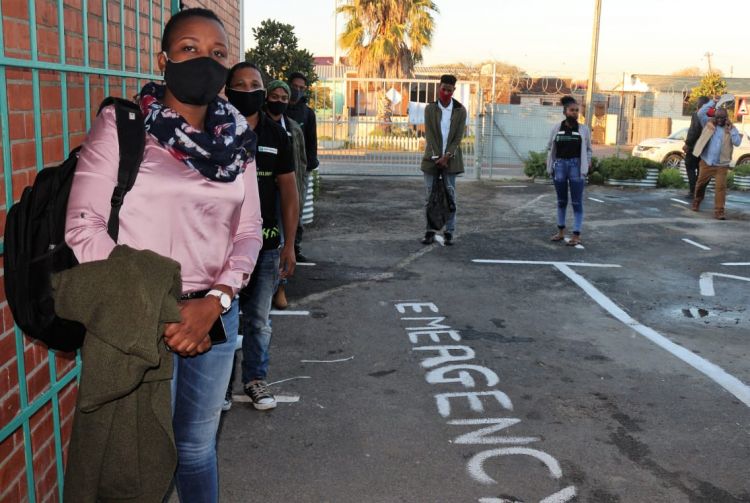 We are very pleased that this dynamic group of 35 aspiring youth leaders are so eager to return to learning and complete their training and become fully-fledged youth peacemakers, as there is still much they need to learn, indeed. Yet, we are very proud of them already as they did not wait for the end of their training to demonstrate their full commitment to their future roles. In the midst of the COVID-19 crisis, they took key information that WPDI gathered about the virus and relevant preventative measures and disseminated it amongst their peers and communities. For many, this was their first mission as WPDI youth peacemakers. It gave them a sense of how important it is to have local young people reaching out to their communities. This was an opportunity for them to see the kind of impact WPDI can have on the ground and the positive feedback they will receive from local residents. They are now part of the movement that we aim to create in Cape Flats where communities are beginning to respond to our presence. Recently, we had a request from local leaders and influencers of four townships to train them in Conflict Resolution Education. This will be a great opportunity to foster a culture of peace and nonviolence in the area. Likewise, we have been asked to organize community dialogues to sensitize people on domestic violence, an issue that has gained a lot of attention following the lockdown, which revealed the extent of the problems to many stakeholders.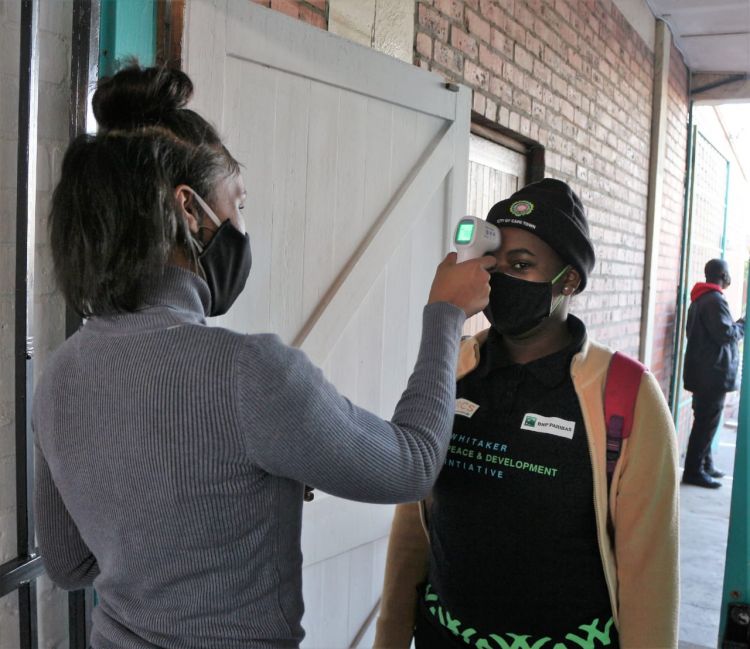 The re-opening of our Community Learning Center in Athlone is definitely very welcome as we will continue to increase our presence in the community. As we resume our activities also, we want to express our gratitude to all our partners on the ground, and in particular to the RCS Group and BNP Paribas who provided food vouchers to support our cohort of trainees and their families during the lockdown. This has been a significant contribution to help us maintain our momentum in these times of trial. We have no doubt that our aspiring youth peacemakers will prove themselves worthy of the trust we have placed in them.