January 9, 2022 – Last fall, WPDI ran a special refresher training program for 25 Youth Peacemakers in the Acholi Sub-Region, Uganda. The program aimed to reinforce the capacity of the Peacemakers to deliver WPDI's programs, most notably in the context of the initiatives that we have been implementing in the region for the past two years, that aim to disseminate a culture of peace and nonviolence in post-conflict and fragile areas. The sessions were focused on the concepts of entrepreneurship and business skills, trauma healing, and healthcare. Technical additional components were also included, such as reporting, data collection, and facilitation skills. These were added to equip the Youth Peacemakers with the skills that are necessary for quality delivery both in the field and at the management level, skills that are crucial if our ultimate goals of regional peace, sustainability and security are to be achieved.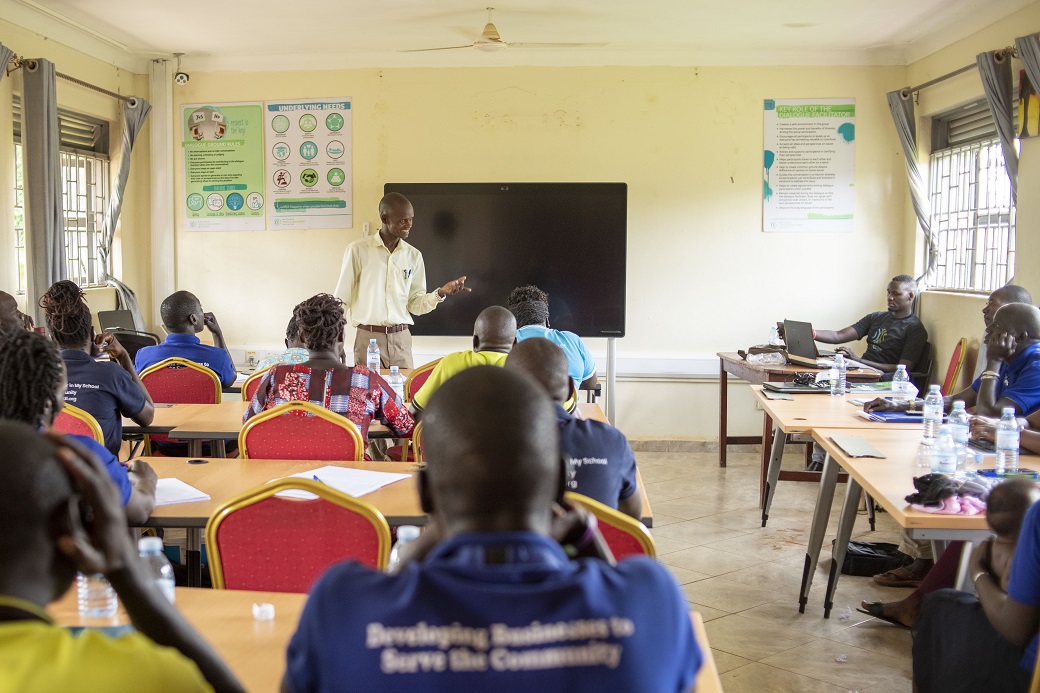 During the program, the trainers applied different methodologies for interactive learning and collective intelligence. The participants engaged in group discussions, role play, visual analysis, and individual presentations with feedback from co-trainees. Komakeh Richard, Youth Peacemaker from Aruu North County States said that "this particular training built my capacity in presentation and community mobilization and I am fully ready to face the multiple tasks ahead of me." 
Another participant, Tokuru Bosco from Agago county was delighted at how the program helped him evolve: "The component of the take-home presentation by individual Youth Peacemakers that was added into the training  program was very interesting for our personal growth, self-evaluation, and self-confidence as we continue to improve and deliver quality content in training the community."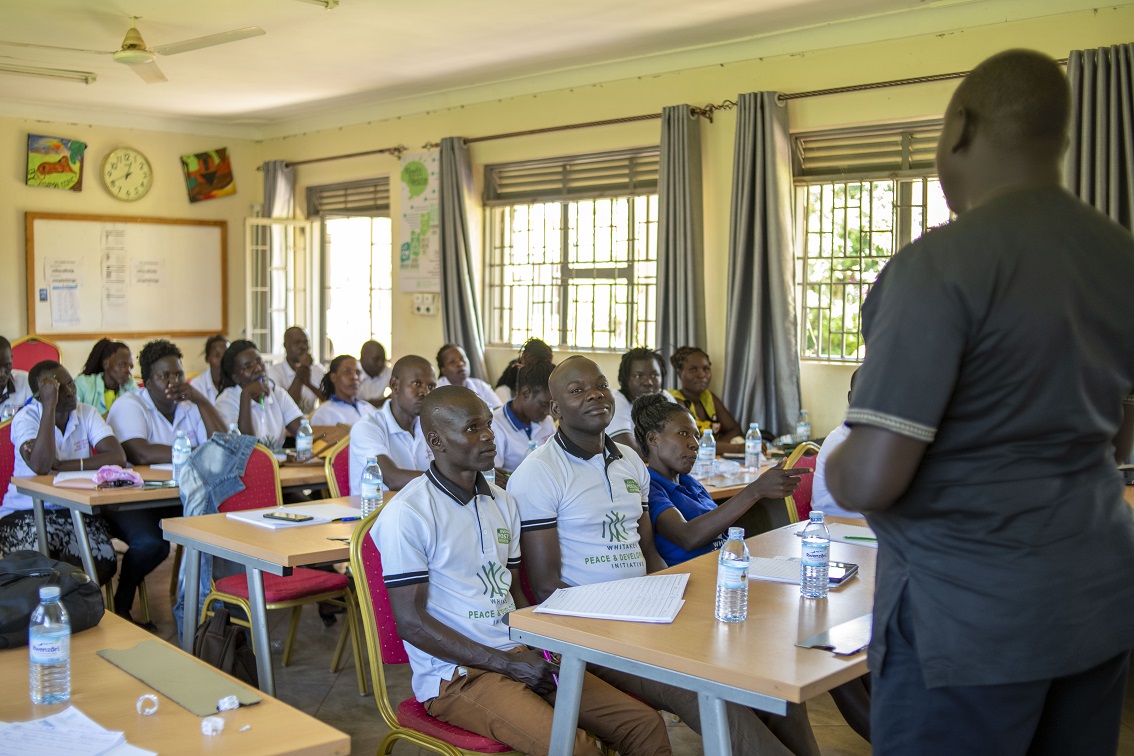 The training program was visited by Mr. Festo Okidi, The District Community Development officer of Pader District, who was very excited about WPDI activities. He stated: "I am very excited about the skills and knowledge that you are receiving, I am proud of WPDI's work in the Acholi Sub-Region. I promise you my unconditional support during your program implementation and I encourage you to select persons with visions for this particular program; because people with visions are self-motivated for growth and all they require is capacity building for better results and positive impacts."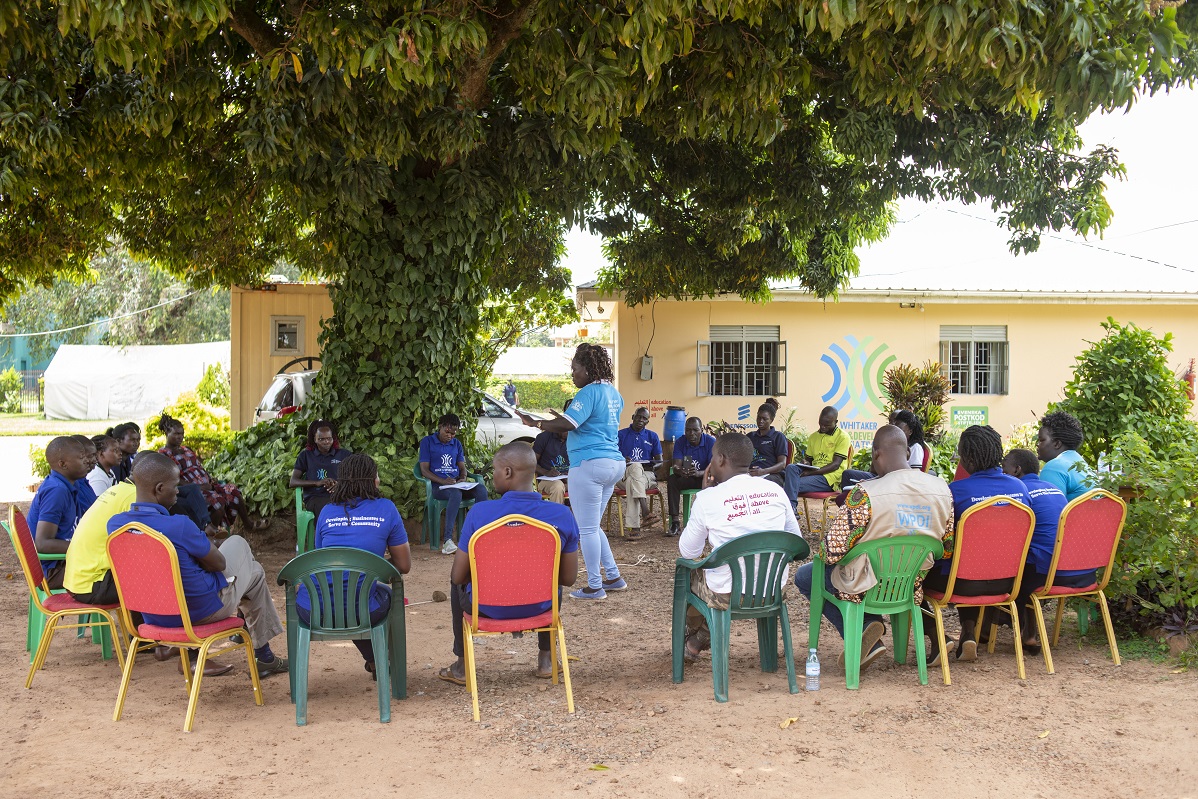 WPDI's Youth Peacemakers are the local levers for our global strategy for peace. Providing young people with the tools, knowledge and understanding of conflict resolution is crucial if a peaceful future is to be achieved in underprivileged regions where violence and security are rife. Finding inner peace, developing conflict resolution skills and building a brighter future for communities through vocational training is all achieved by empowering individuals to become agents of change.
This program is made possible thanks to the financial support of a foundation that wishes to remain anonymous.