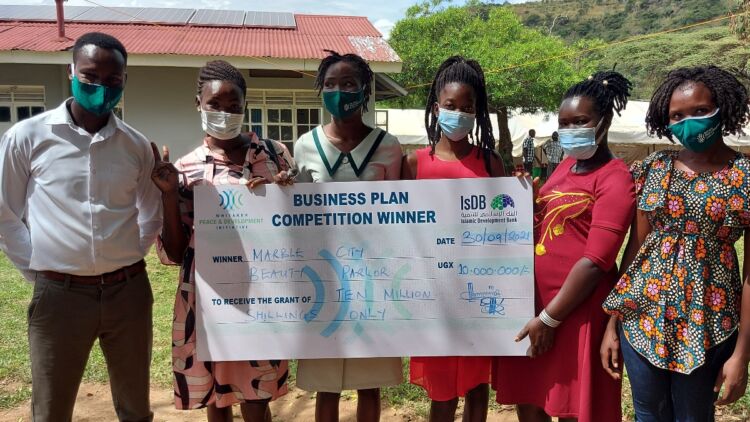 October 20, 2021 – Recently, WPDI concluded its inaugural Business Plan Competition in Uganda's Karamoja Sub-Region. Conducted amongst six cohorts of trainees that have completed the Business & Entrepreneurship course we offer at our Community Learning Center in Moroto, the sub-region's capital, the competition resulted in three winners. With it now concluded, they will join the additional 12 businesses that won Business Plan Competitions held this year by WPDI at the Kiryandongo Refugee Settlement and in the Acholi Sub-Region as part of our wider efforts to spur youth entrepreneurship across Northern and Western Uganda.
WPDI regularly hosts Business Plan Competitions as part of our Business Bootcamp program, which fosters entrepreneurship in vulnerable areas by providing aspiring entrepreneurs with state-of-the-art skills and funding opportunities to create and develop businesses of their own. Organized in collaboration with local partners, the competitions are designed to identify promising projects in an open and transparent manner, focusing on the sustainability and profitability of the proposed ventures. To ensure that the winners have enough knowledge and the skills needed to develop and operate viable businesses, the competitions are exclusively open to trainees who have successfully completed the basic and intermediate levels of our Business & Entrepreneurship courses. Through these schemes, we aim to ensure that participants in the program can effectively generate income for themselves and their families and generate positive outcomes for their communities,  which benefit from new jobs, services, and the opportunities that thriving businesses tend to generate. As development and peacebuilding are two sides of the same coin, this program helps vulnerable communities become more prosperous and conflict-averse places.
In recent months, WPDI has held Business Plan Competitions at the Kiryandongo Refugee Settlement, in the Acholi Sub-Region, and, most recently, in the Karamoja Sub-Region. After almost one year of strict lockdown measures, all three competitions generated a significant amount of interest and excitement among our students and their communities at large, including from local leaders. Each competition began with a comprehensive refresher training to reinforce key points and principles, ensuring that every participant felt comfortable with the skills and knowledge needed to craft and submit a business plan to the respective expert review panels. One hundred and fifty-five people in 27 groups submitted entries to three respective panels composed of WPDI experts and local partners. Each proposal was reviewed thoroughly and the groups were provided with feedback before they submitted their proposals for a final analysis.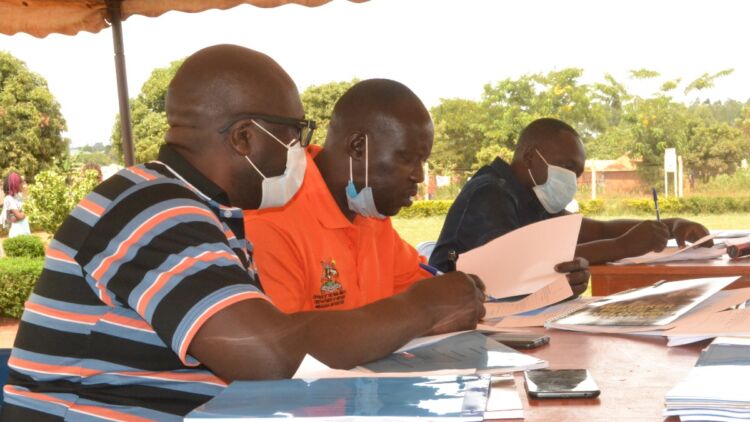 Ultimately, 15 groups were chosen as finalists: Six from the competition at the settlement, six from the competition in Acholi, and three from the competition in Karamoja. The winners are as follows:
Kiryandongo Refugee Settlement:
1.     Farm Uganda Youth Group (agriculture)
2.     Hope Mission Youth Group (craft and design)
3.     Life is Ability Youth Group (energy saving stoves)
4.     California Youth Group (poultry farming)
5.     Bright Future Youth Group (agriculture)
6.     Ebenzer Youth Group (poultry farming)
Acholi Sub-Region:
1.     Select Garment (clothing)
2.     Happy Rabbits Hub (rabbit farm)
3.     Arrumado (agriculture)
4.     Tic Ber Vegetable Growers (agriculture)
5.     iClassic Designers (craft and design)
6.     Bees for Life Farming (agriculture)
Karamoja Sub-Region:
1.     Marble City Beauty Parlor (salon)
2.     Moroto Mini Sports Center (sporting goods)
3.     EMUJA Enterprise (services)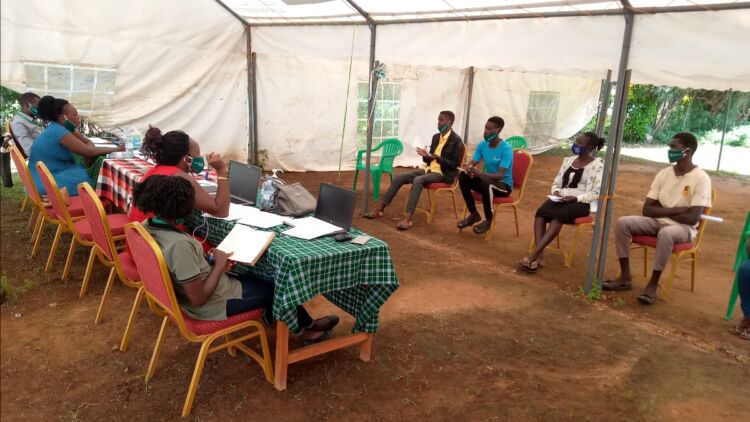 All the winners were very excited to win the competition. "My business is doing well, but now I know my sales will increase dramatically," said Emeri, the Chairperson of Life is Ability Youth Group. "I know my idea of making an economical and eco-friendly supper stove will be very popular here. We are so proud to have won the competition!" Milton, a member of the Hope Mission Youth Group, had a similar reaction, telling us that "I couldn't believe that we were amongst the winners! I now know it is possible to develop a strong business – we shall use our skills to help other youths succeed."
As a next step, each of the 15 winning businesses will receive grant funding as well as mentoring, coaching, and other support designed to ensure that each business becomes successful. As they join the 202 other businesses currently supported by WPDI in Northern and Western Uganda, we are confident that they will go on to achieve great things and have an impact not only on themselves as individuals, but on their communities as well.