May 7, 2020– In the wake of the COVID-19 pandemic and its impact on South Sudan, the Whitaker Peace & Development Initiative (WPDI) pivoted its operations to help address this challenge. Under normal circumstances, WPDI operates eight Community Learning Centers throughout the three states of South Sudan's Equatorias region (Eastern, Western, and Central Equatoria), supports a grassroots force of 300 youths working for peace on the ground there, and conducts programs that directly reached nearly 80,000 people in 2019. However, even as the country is under a national lockdown, peace and sustainable development remain vital objectives for the people of South Sudan. That's why we mobilized our network of youth peacemakers to launch an educational campaign to inform and train people throughout the Equatorias region about preventative measures they can take to stop the spread of COVID-19.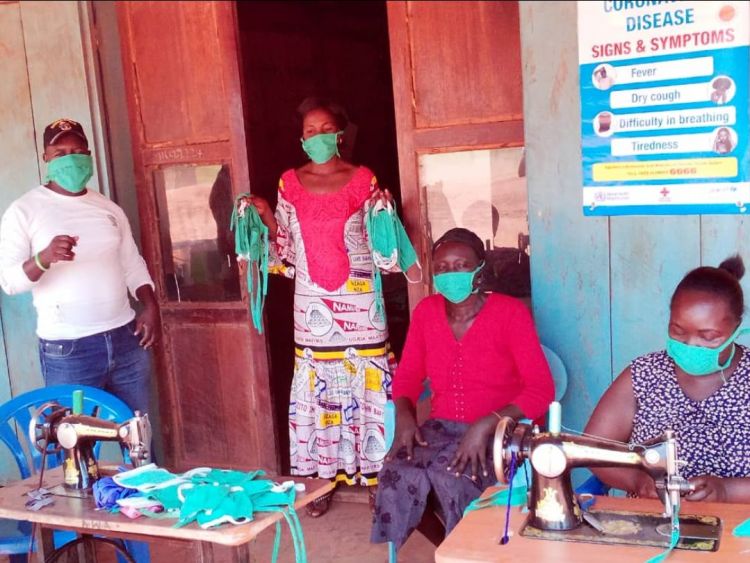 Before the outbreak of COVID-19, WPDI's operations in South Sudan spanned the three states of the Equatorias. We had just completed the consolidation of our flagship program – the Youth Peacemaker Network – in the region with the training of our last cohort of youth peacemakers, bringing the total to over 300 well-trained youths working for peace and sustainable development in their communities. We were also preparing to launch new Business Plan Competitions to help foster entrepreneurship across the Equatorias, teach Conflict Resolution Education in primary and secondary schools, hold Community Dialogues to settle longstanding conflicts, and conduct other community-strengthening activities. However, the pandemic forced us to alter our plans, and after consulting with our staff, youths, and international partners, we concluded that we could mobilize our grassroots peace force to inform local people about COVID-19 and what preventative measures they could take to stop the spread of the virus. Aiming to assist them to the best of our capacity, we gathered verified information from sources including the World Health Organization, UNESCO, and UNICEF as well as designed communication materials that our youths could easily adapt and translate for their fellow community members. These activities sought to help contribute to the international and national efforts at curbing the pandemic.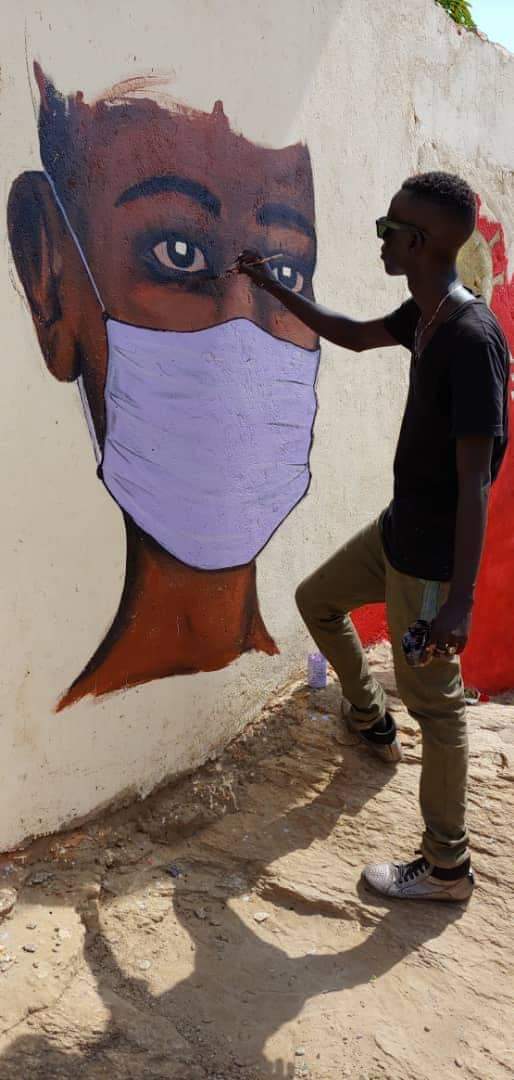 Taking into account strict safety measures, our youths have been able to reach more than 25,000 people in the Equatorias over the past few weeks. In Central Equatoria State, our local group of youth peacemakers brought together 200 youths to make phone calls to more than 5,000 people in their communities. They have also gone door-to-door in rural areas, painted murals, and participated in radio talk shows to disseminate information about COVID-19. In Eastern Equatoria State, youth peacemakers have distributed leaflets and factsheets to households, taught local people how to correctly wash their hands and practice social distancing, and even build handwashing stations to ensure that their communities have a place to adhere to safe sanitary practices. And in Western Equatoria State, our network of youth peacemakers have done much of the same by participating in radio talk shows to raise awareness about the virus, provide community members with factsheets with important information about safe practices, directly reach out to at-risk populations like the elderly, and much more. Across the region, WPDI's youth peacemakers have also supported their communities by producing large numbers of hand-made masks as well.
By raising awareness and educating local people about preventative measures, our youth peacemakers have had a substantial impact on the ground in their communities. As James, a local youth from Luri in Juba County noted, "I learned about the COVID-19 pandemic as a result of the door-to-door campaign conducted by WPDI. I have told my family, friends, relatives, and neighbors about this disease as a result." Joyce, a young woman from Kugi in Juba County told us similarly that "WPDI came to my house with life-saving information. My family was ignoring the dangers of coronavirus because we thought the disease was only for foreigners. But now we know that the virus can infect anyone. We wash our hands frequently and my entire family is now staying home."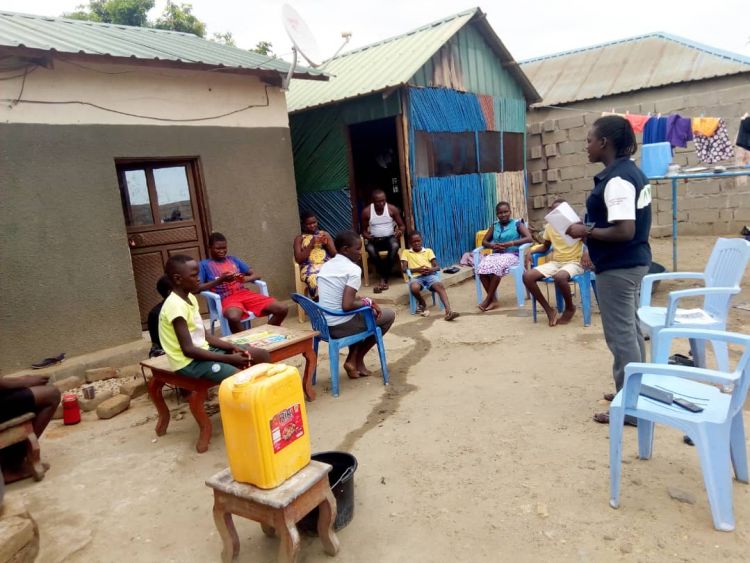 As COVID-19 continues to threaten the livelihoods of millions in South Sudan – a country that has experienced so much suffering in the past 60 years – WPDI's grassroots force of youth peacemakers whom we had originally trained to help their communities get back on a path towards resilience continue to do so, albeit not in a fashion that they or we had planned.  Nevertheless, they are demonstrating that, as peacemakers, they can reinvent themselves and adapt their skills to unprecedented challenges that their communities may face. This bodes well for the long-term prospects of South Sudan.