September 2, 2021 – Recently, WPDI's Youth Peacemakers concluded a series of five trainings in Conflict Resolution Education (CRE) for community leaders living in Uganda's Karamoja Sub-Region. Conducted within five of the sub-region's districts, the trainings were designed to empower key stakeholders in one of Uganda's most conflict-affected areas with the tools and skills they need to support their communities. With their training now complete, the 161 community leaders will now work with our cohort of well-trained Youth Peacemakers to assist in their efforts to foster a larger culture of peace in Karamoja.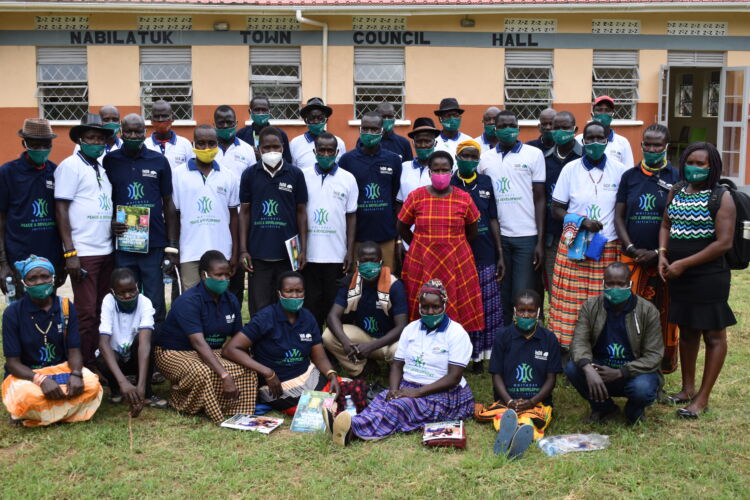 In addition to being one of Uganda's most vulnerable sub-regions, residents of Karamoja – which has one of the lowest developmental indexes throughout the country – have more recently experienced an escalating number of violent cattle raids. These raids have not only led to deaths and the loss of property; they have fueled a wider culture of fear, distrust, and potential for the eruption of a wider conflict.
To help restore peaceful coexistence, at the end of July, WPDI's Youth Peacemakers – with support from our CRE expert – began holding a series of five trainings in the Nabilatuk, Napak, Amudat, Nakapiripirit, and Moroto districts. Each training lasted three full days and aimed to help the 161 participants learn core CRE skills, such as the different types of conflict, how to use active listening skills, and how to mediate a conflict, among others. By helping them develop these skills, we hoped to empower the community leaders with the ability to resolve smaller conflicts that they encounter in their daily lives and responsibilities to prevent them from becoming larger ones.
The community leaders who participated in the workshops expressed just how impactful they found the trainings. "I learned a lot about conflict mediation and how to handle disputes among residents of my community, and I want to share this new knowledge with other leaders," said John, the Chairperson of Natirai Sub-County, located in the Nabilatuk District. Cosmos, a District Councilor in the Moroto District, echoed a similar sentiment, telling us that "Thanks to this training, I am more confident that us community leaders can better handle conflict in a more organized manner. I think this will be helpful and allow us to address current tensions in Karamoja."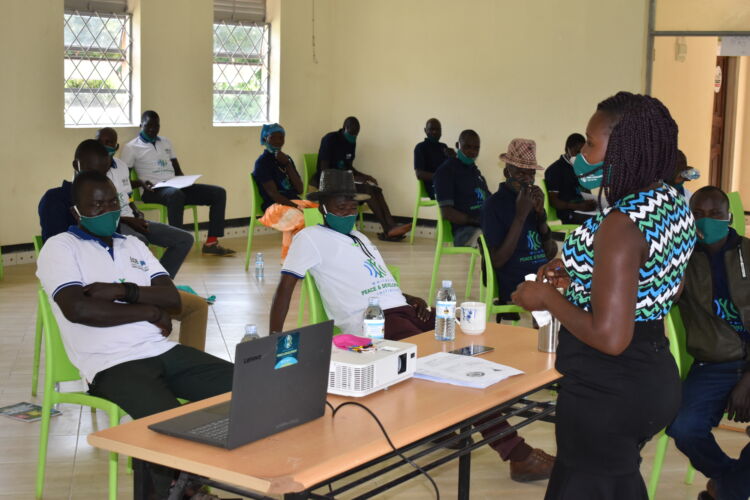 With their training now complete, WPDI's Youth Peacemakers working in Karamoja will help the community leaders as they – together – work to foster a culture of peace and promote coexistence within communities living within the sub-region. As William, the Sub-County Chairperson of the Karita Town Council, said to us after the training workshop we conducted in the Amudat District, "As a leader, I look forward to managing and solving conflicts in my community. Together, I know we can change our communities!"