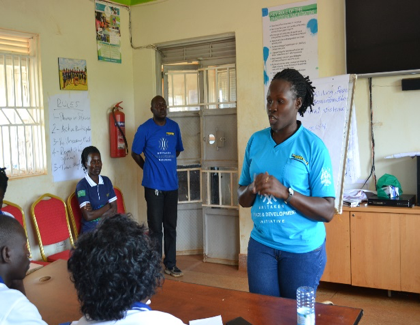 September 26, 2019 – This month, the Whitaker Peace & Development Initiative (WPDI) successfully trained another group of community leaders at the Kiryandongo Refugee Settlement in Conflict Resolution Education (CRE). The workshop was conducted at our Community Learning Center there after we received several requests from local leaders and aimed to strengthen the ability of community leaders at the settlement to promote peaceful co-existence there.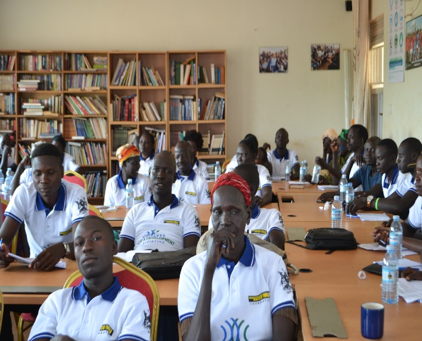 These types of trainings are vital, as they help promote values, attitudes, and behaviors conducive to peacebuilding at the community level. The local leaders that attended are individuals that the host and refugee population trust and respect. By ensuring that they have the tools to address difficult and even violent situations, they can help create environments within which peace and reconciliation are promoted. This has a real impact: Uganda's Office of the Prime Minister recently reported to us that since we started working in the settlement, incidents of violence between ethnic groups there have plummeted.
The workshop lasted for four days and was attended for 60 community leaders, representing both the settlement population as well as the host community. It sought to demonstrate critical concepts in CRE, using local examples and role playing, in order to help strengthen peaceful co-existence at the settlement while giving the leaders practical tools to become effective conflict mediators. By practicing amongst themselves, the cohort was also able to network and discuss best practices, thereby adding to our efforts to create a robust, grassroots peace force in Northern Uganda to help the region recover from a decades-long civil conflict.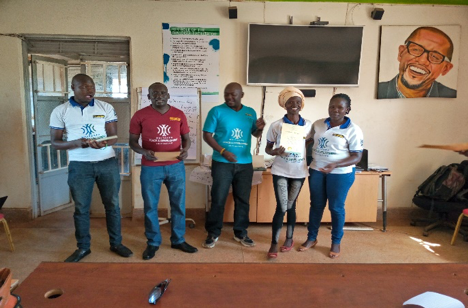 The community leaders themselves found the workshop to be transformative. Janet, a youth leader at the settlement, told us that "As a new leader in the settlement, this training was timely and has increased my knowledge. I now feel comfortable resolving conflicts and know how to communicate with community members." Rembe, a local refugee leader, mentioned how "the knowledge and network I gained with help me promote peace and make my community a better, safer place for all inhabitants. This was the first formal training in conflict resolution that I have ever received!"
Though the training workshop has ended, WPDI will continue to support the 60 community leaders in their daily activities. In the coming months, we will routinely follow up with them, conduct quarterly refresher trainings, and continue to be a resource for them as they work to create a more peaceful environment in the settlement and beyond.