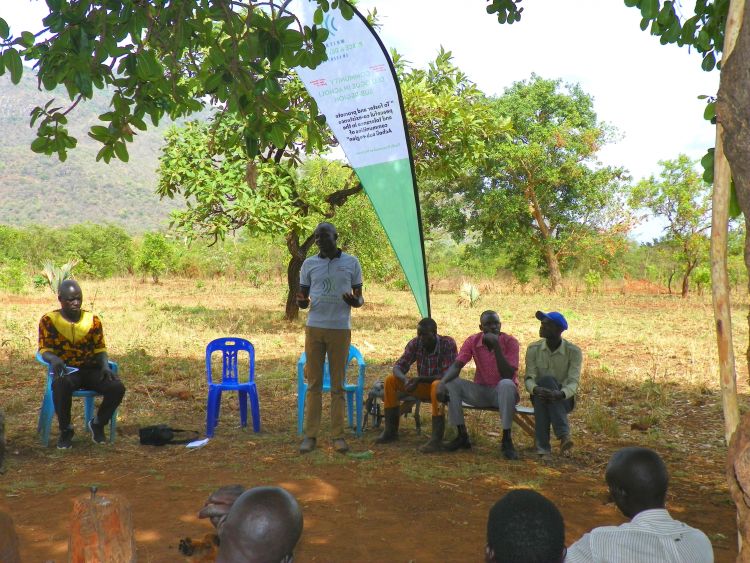 June 10, 2019  – Last month, two youth peacemakers from the Whitaker Peace & Development Initiative (WPDI) successfully brought to an end a long-standing land dispute between the Dicpee and Pawaja clans in Northern Uganda's Lamwo County. The mediation took the form of a Community Dialogue, a tool that WPDI has extensively used to bring thousands of community members together in the places that we work to discuss important issues and promote peace and reconciliation.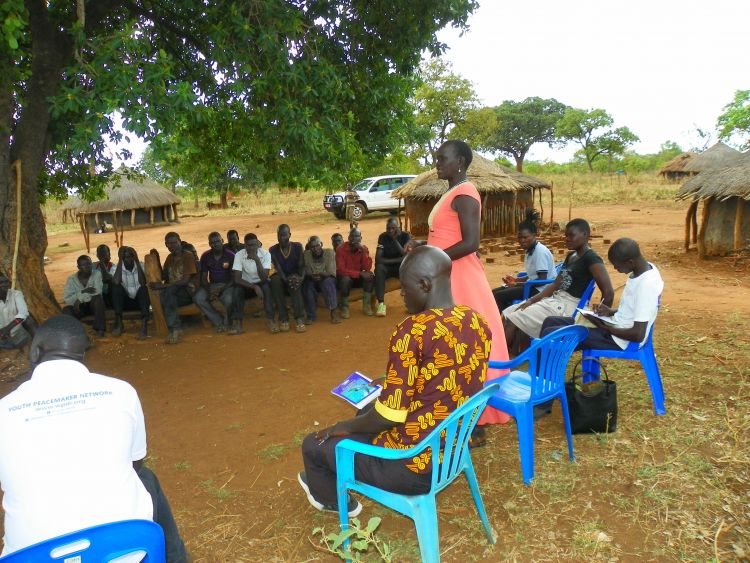 The Dicpee and Pawaja clans have long been in conflict with one another over a protracted land dispute. In the last several years, many non-governmental organizations had attempted to address the issue, unfortunately unsuccessfully. With that as a backdrop, WPDI's youth peacemakers in the Lamwo district identified the conflict as one that needed our intervention. They held an initial preliminary dialogue in mid-September that brought together cultural leaders, local clan chiefs, government officials, and community members that put down the foundation necessary to come to an amicable solution.
For the following seven months, our youth peacemakers mobilized hundreds of additional people in support of the dialogue. They ensured that the mediation was neutral, that the eventual agreement between the two clans led to a ceasefire, and put in place a process to demarcate the land boundary between the two clans. By March, leaders on both sides signed on to the agreement, ending the longstanding conflict between the Dicpee and Pawaja clans.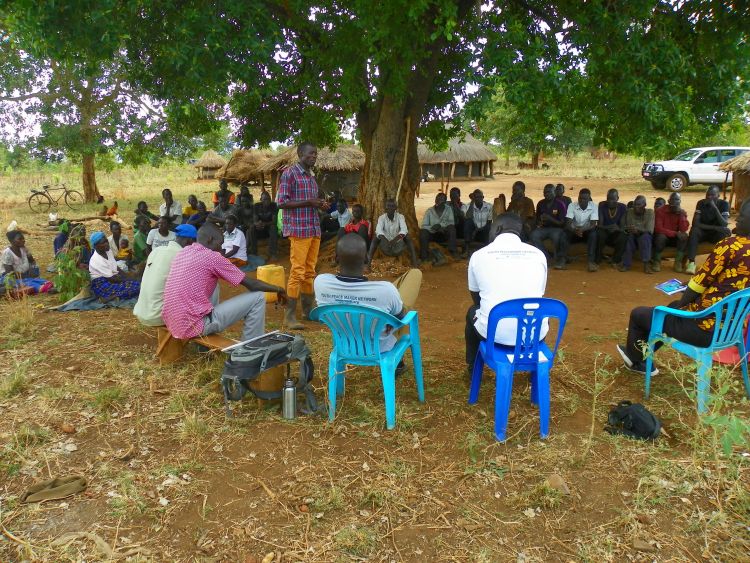 The outcome of this community dialogue shows just how integrated and respected WPDI's youth peacemakers are in their respective communities. As Leonora, a Dicpee leader mentioned, "I had given up on other NGOs, but with WPDI's diligence and perseverance, they fought until this peace agreement was achieved. My clan and community are so proud of this wonderful success and we hope that other NGOs will use WPDI as an example." Another local leader, Nelson, noted his thanks to the two youths, Justine and Martha, for "encouraging us to end this conflict. We all believed in them and, through their leadership of the dialogue and mediation processes, were able to finally reach a peaceful conclusion to this land conflict. We are happy that, at last, the boundary has been fully demarcated." Justine and Martha were also asked to speak about the successful dialogue on a number of local radio talk shows, amplifying awareness of our work and impact.
In the weeks since the dialogue's conclusion, we are happy to report that both the Dicpee and Pawaja clans have continued to abide by the demarcation agreement. Moving forward, Justine and Martha will continue to monitor the situation and ensure that peace and harmony continue in Northern Uganda's Lamwo County.