August 25, 2020 – Earlier this month, as part of our commitment to promote youth entrepreneurship in the Cape Flats area of Cape Town, the Whitaker Peace & Development Initiative (WPDI) organized a training on financial literacy for our cohort of aspiring youth peacemakers there. The session was led by two local business leaders and aimed to help the youths develop additional skills in business and entrepreneurship; skills sure to benefit both themselves and others once they complete their training in a few weeks and begin their work to positively transform their communities.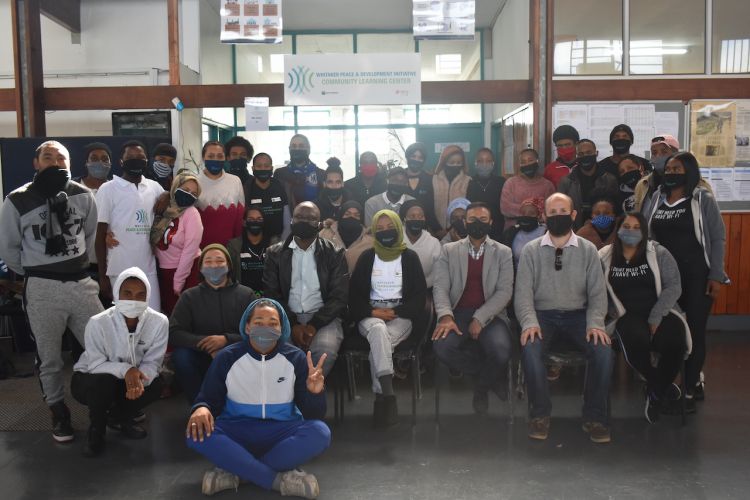 To strengthen our program, WPDI invited two successful business leaders, Dave Colley, Director of Intelligent Systems, and Vees Moodley, Executive Director of Efficient Engineering, to share their experiences and expertise with our future youth peacemakers. They kindly accepted our invitation to join the mentorship program that we initiated this summer. We were very pleased when, in addition, they offered to run a business workshop with the whole group of youths. During the workshop, Dave and Vees provided feedback and advice for the entire cohort. They stressed how financial success necessitates planning, hard work, and dedication. They insisted that each member of the cohort – in addition to the future young people they will train and work with in their communities – should embrace the fact that there is no "one size fits all" approach to business. Both also described their respective journeys and struggles in business, demonstrating to the youths how striving for transformative change can present incredible opportunities.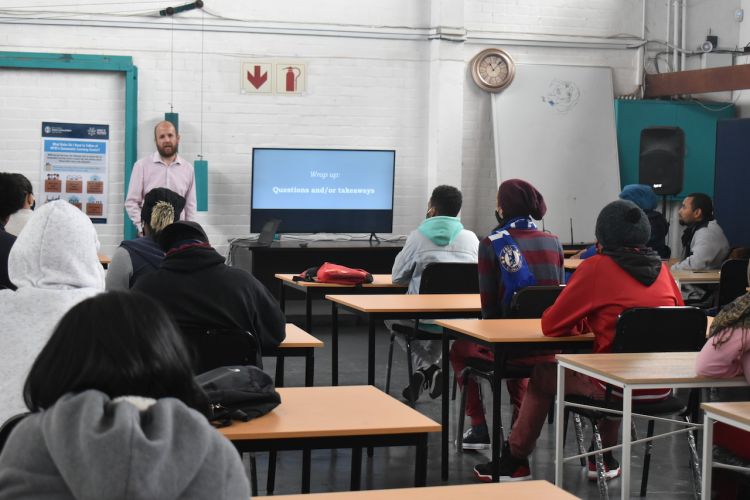 The youths found the workshop to be very informative, with many of them informing us afterwards about their key takeaways. Kayla Isaacs, who operates a small business that focuses on making facemasks for at-risk members of her community, noted that "From now onwards, I will not waste my time comparing myself with other people in business. Instead, I will concentrate on my decisions, as I learned today that everyone has a different journey." Usher, who is interested in starting a social-impact business, told us that "I learned that I need to make a deliberate effort to invest – financially and otherwise – to make a difference." And Thumeka, who has already started engaging in social activism in her community, mentioned that what stood out to her is that "I want to be someone others would be proud to know. Hearing Vees' story inspired me to keep being dedicated to my work."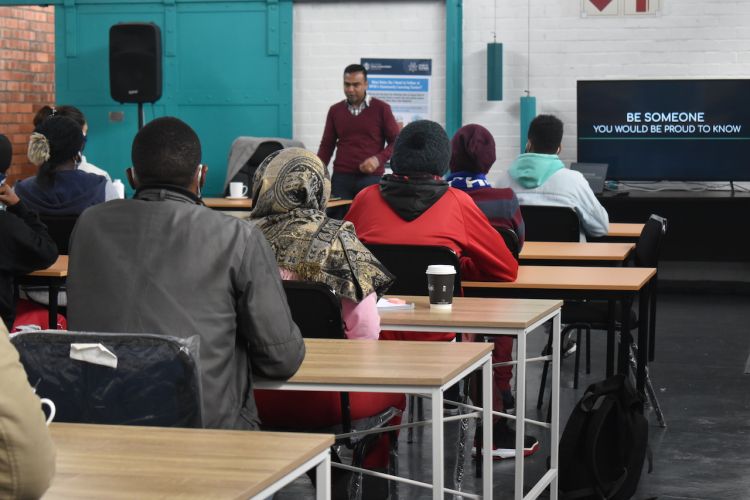 As this cohort of 35 aspiring youth peacemakers from Cape Flats nears the end of their one-year intensive training, they are growingly impatient and eager to take the next steps in their journey with us – to return to their communities and work with others to promote positive, transformative change. Developing small businesses that focus on having a social impact is integral to the transformation we are aiming to foster with them as our partners on the ground. The financial literacy training motivated the youths and give them additional skills and insights in business and entrepreneurship. We are very thankful to Dave and Vees for committing to our program and helping our youth prepare for their future roles as entrepreneurs and business trainers.